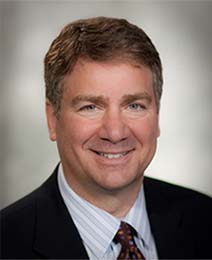 Michael Britti is the executive vice president of emerging markets for RealPage. He is responsible for achieving excellence in the execution of RealPage's business plan, primarily for those business units outside RealPage's core multifamily business, including RealPage's Mixed Use business (including Buildium and Propertyware), Commercial and AIM businesses, and the vacation rental and related businesses.
For more than 10 years, Michael has served mainly as the senior vice president of mergers and acquisitions and has completed dozens of transactions worth more than $2 billion.
Prior to RealPage, Michael served as a executive vice president leading Rental Screening Solutions, a business unit of TransUnion LLC. Before that, Michael was the chief executive officer and founder of CreditRetriever LLC and RentPort LLC. He has also held senior-level sales positions at successful start-ups, including OpsTechnology (now a wholly owned subsidiary of RealPage), SafeRent and One Point Communication. Additionally, as a vice president of Archstone Communities and National Housing Partnerships, Michael developed new revenue-producing services for the multifamily industry.
He is a member of the National Multifamily Housing Council and National Apartment Association.
Michael received his B.S. in Economics from the University of Maryland College Park and his M.B.A. from the University of Pennsylvania's Wharton School of Business.