RealPage® Vendor Credentialing
Everything You Need for Effective and Easier Vendor Management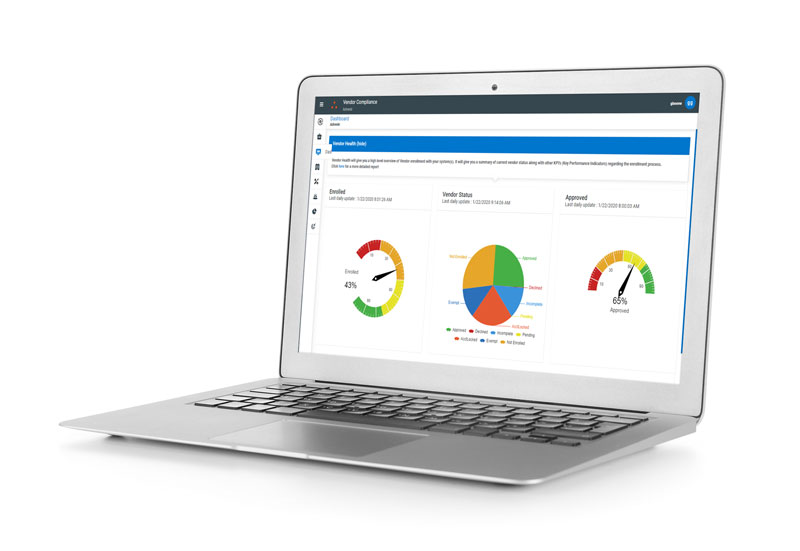 10 Mistakes Management Companies Make With Vendors
Minimize costs associated with vendor liability risk, better manage compliance and ensure vendors satisfy all requirements. Watch Webcast .
Managing vendors requires more than performing a background check.
Without the right solution, the vetting process can be tedious and complex. Missteps and errors can cost you in increasing expenses, risk and fraud. RealPage Vendor Credentialing is a full-service solution that can be customized to your unique business requirements. Work with the vendors you want who meet your compliance requirements with the flexibility to set insurance requirements at the company level or at the property level. Intuitive dashboards provide visibility into their compliance status, success metrics, background checks, risk levels and more for a comprehensive performance profile to aid your selection process.
"RealPage is providing Stiles and our represented third-party ownerships, a solution which ensures our vendors have acceptable insurance and financial standing according to our specific guidelines, that they are passing background checks and do not have criminal records. These elements are essential in our line of work because it allows us to reduce costs associated with vendor risk and liability, assure that vendors are delivering an outstanding service, and make sure they have ongoing compliance with our specific guidelines and requirements."
"RealPage Vendor Credentialing (Compliance Depot) is a great product. What sets this company apart is its customer service and willingness to accommodate its customers' changing business needs. My company had to split the vendors in our accounting system into two separate databases. But we still needed to monitor all of these vendors in one database. RealPage made the program changes to help us accomplish this very smoothly—going well beyond what we expected."
"RealPage Vendor Credentialing (Compliance Depot) puts our minds at ease when it comes to the risks associated with vendor usage. The automated enrollment process is easy for vendors to complete, and the website is very user-friendly. The Risk Advisory team utilizes their extensive knowledge and expertise to help streamline the process even more when you have special situations come up with vendors."
Reduce Liabilities. Increase Visibility.
Managing W-9s, insurance certificates and other documents can be costly and time-consuming. RealPage Vendor Credentialing minimizes the costs associated with vendor liability and helps ensure vendors comply with your standards. This powerful solution:
Enables real-time visibility into vendor insurance and liability coverage
Notifies you when vendor coverage is about to expire and gets them approved before your next project
Verifies criminal records with comprehensive background checks, insurance and financial status for the vendors who work on your property
Provides custom reporting details on enrolled, exempt and approved vendors
Accelerate Project Assignments with Credential Key
What do you do when you need a new vendor on site within 24 hours? Are you willing to take unnecessary risks because that vendor doesn't meet your specific compliance requirements? You can be confident that vendors who participate in the RealPage Credential Key Program meet your compliance requirements. The key icon featured on their Vendor Credential profile means they have been thoroughly vetted and are eligible for same-day approval.
Vendors with this premium distinction are matched with your specific certification requirements. We take care of the insurance paperwork to make it easy for you and further reduce risk, so you can get the vendors you want whenever you need them.
Spend Management Improves Prometheus Real Estate Group's Bottom Line
Prometheus Real Estate Group uses RealPage Spend Management to take charge of spending, gain greater purchasing power and control over expenses, and improve their bottom line.
10 Mistakes Management Companies Make With Vendors
10 Mistakes Management Companies Make with Vendors delivers insights on these top three mistakes, reveals what the other seven are, and shows you how to avoid making any of them. Whether you're using internal corporate staff, external service partners or property site teams to manage your vendor compliance, you'll learn how to minimize costs associated with vendor liability risk, better manage compliance and ensure vendors satisfy all of your requirements.