RealPage® Utility Management Suite
The Utility Management Suite provides the most comprehensive and flexible set of online billing and invoicing tools and services in multifamily. Powered by the largest utility expense database in the industry and supported by our expert utility advisors, RealPage maximizes recovery, reduces late fees, and improves the performance of your properties to increase your portfolio value.
Case Study Highlights: Goldrich Kest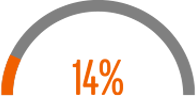 Improvements in billing collections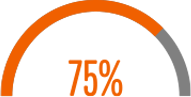 Decrease in corporate check volume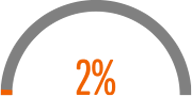 Increase in NOI
"Our RealPage Utility Advisor partnered with us to execute on necessary utility billing changes. They ended up improving our billing collections by 14% annually and the solution is projected to have a multi-million-dollar, long-term impact."
Case Study Highlights: Panco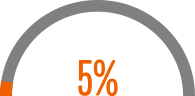 Annual increase in NOI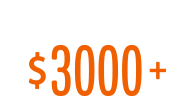 Savings on monthly billing costs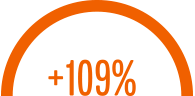 Improvement in eBilling usage
"I have been very happy with our RealPage advisor's utility management oversight and guidance. She has shown us distinct areas of improvement and I am confident that it will result in higher revenues going forward."
"The RealPage team has been instrumental in implementing what was a very broad project, yielding excellent improvements so far. It's an ongoing project of continuous improvement that is core to the Panco mission."
"Although this process was long and detailed, it has been totally worth it in the end, adding many operational efficiencies as well as an exceptional lift in NOI."
The Four Powerful Parts of One Integrated Solution
Resident Billing
Recover more utility costs with a flexible, accurate solution that offers multiple collection options.
Billing methods include convergent billing, individualized bills and flat rates
Advisors help optimize billing methods for each property
Learn More
Utility Expense Management
Improve the end-to-end speed and accuracy of your billing and invoicing operations and reduce costs.
Automated online payment processing accelerates invoicing operations
Detailed data capture and validation assures reporting accuracy
Learn More
Submetering
Take control of utility expenses at a granular level to accurately assess individual tenant consumption.
Submetering improves energy cost savings and encourages energy conservation
Meter Assurance Plan (MAP) ensures maximum uptime and quick replacement of hardware
Learn More
Utility Regulatory Review
Ensure compliance and reduce risk exposure with the support of dedicated legal and account teams.
Teams specialize in utility regulations and procedures
Advisors conduct detailed lease and resident agreement reviews on every property
Find out how the Utility Management Suite can advance your position.
Thank You!
Someone from our team will contact you soon.
Panco® Saved $78,000 in One Year
Panco's software applications manager shares how benchmarking utility management performance and working with a RealPage Utility Management solutions advisor gave greater insight into online ordering and purchasing efficiency, resulting in substantial annual savings.
Find Out How the RealPage Utility Management Suite Can Advance Your Position