SmartSource™ Resident Technology
Home automation, IoT, audio, video and related technology for smart apartment communities.
Big Technology. Big Savings. No Compromises.
When you're choosing the right technology for your apartment community, making the wrong decision could cost $250,000 or more in change orders and code issues—and even more in lost residents. Make the smart decision by choosing SmartSource Resident Technology (SSRT). We provide unmatched expertise in technology projects for multifamily, including reviewing options, designing systems, installing infrastructure and inspecting the quality and deployment of your technology projects—from basic wiring, fiber and Wi-Fi to Internet of Things (IoT), home automation and smart communities.
SmartSource™ Resident Technology Delivers on New Property Vision
RealPage® SmartSource™ Resident Technology is the partner of choice for Live LMC to design, develop and source technology infrastructure for over 32 brand-new multifamily properties nationwide from start to finish, using a unique all-outsourcing model aimed at better resident and investor experiences.
Why Smartsource?
With RealPage, the leader in multifamily property management software and services, in your corner, you're able to use the combined technology expertise, industry knowledge, and negotiating leverage that only an industry leader can provide.
Unbiased Independence
The team at SmartSource Resident Technology works only for you. We don't accept benefits from any vendor or take a share of any individual line item. We stay committed to the best overall solution for your bottom line. While our focus is on your needs, we also maintain strong ties with vendors nationwide. We are continually working with almost every major vendor.
Integration
With the rapid pace of technology, it's becoming much harder to choose the best technology for your internet, media and home automation solutions. And it's even more challenging to ensure that all of these services and systems work together, while still offering user-friendly design for management and residents. Our incredible breadth of experience means you have the best minds to ensure a smooth operation, even after the project is complete.
Additional Revenue
Bulk and retail services like video and internet can be ancillary money makers, but only if they're fast and reliable. Technological constraints can dramatically affect a community's value or if you're looking to acquire, your investment decision. We provide value by keeping our costs low, negotiating the most favorable business offers and generating incremental revenue, all while keeping a focus on providing the best possible services to your residents.
Are you ready to create a competitive advantage for your apartment community?
Schedule your free, no-obligation discovery call.
Outsourced Technology Infrastructure Services
Technology takes knowledge, preparation, experience, and SSRT has it all. We provide thorough assistance to assure you have the right tech at the right cost, that fits with your business needs like:
Services
Planning
Design
Budgeting
Bidding
Cost Management
Project Oversight
Contracting
Deployment
Inspection
Areas of Expertise
Voice, video and high-speed internet access services
Smart locks, access control and closed-circuit television
Audio, video and lifestyle amenities
Internet of Things (IoT) and smart communities
We cover it all, from technology deployments for new developments and existing communities, as well as assessments and due diligence for projects that range from high-rises to student housing.
Technology Deployments
Development for New Multifamily Construction
SSRT gets involved with your new technology development right from the beginning, long before your architectural blueprints are finished and construction begins. We assess schematic plans, search for possible code, pathway and power challenges, and draft a technology design that is solely unique to your location and its business needs.
Not only do we assist the developer, general contractor, and subcontractors to ensure installation, we also evaluate technology providers to help ensure your future revenue streams are protected.
Retrofits for Existing Apartment Communities
Voice, video and high-speed internet, along with on-site wiring and contracts, can dramatically impact an established community's net operating income (NOI). With extensive knowledge on retrofits of existing multifamily assets, SSRT can show you the most cost-effective and efficient way to provide the best technology for your staff and residents. And when you finish upgrading the infrastructure of your existing community with ultra-high-speed internet or devices like smart locks and thermostats, you'll see your investment pay off.
Technology Evaluations
Multifamily Technology Assessment
Before you decide to inject capital into a multifamily asset and disrupt the lives of your staff and residents, you want to know:
Where does my technology stand compared to the market?
Where should I put my capital for the best NOI?
Am I getting the best prices from my technology providers?
SSRT provides a comprehensive evaluation of your community's current technology systems and contracts, including internet, CCTV, audio/video and more, as well as any plans and budgets for future improvements.
Property Acquisition Due Diligence Services
When acquiring a new apartment property, you want to ensure the quality of voice, video and high-speed internet to minimize risk.
SSRT generates an in-depth analysis of the asset's existing technology to assess value and minimize risk. We evaluate all the potential property's technology and lifestyle amenity systems, as well as foreseeable budgets and safety concerns from existing solutions or upgrade plans.
Matching Smart Home Technology to Resident Needs
Experts in Multifamily Technology Infrastructure
The SmartSource Resident Technology team assists owners, managers, developers and general contractors in negotiating and designing the best possible resident-facing services and technologies.
Our team of experts knows the industry, the pitfalls and the opportunities. The SSRT team averages 25 years of industry and subject experience, and we've assisted thousands of developments and communities in 43 states and multiple countries.
Our resume is a virtual who's-who of the multifamily industry, including top property management companies like Greystar, Trammell Crow, Bainbridge and Jefferson. We've worked for all sizes of property management companies with all types of properties, from new construction projects to complete renovations.
Big Technology. Big Savings. No Compromise.
You can't afford to compromise when it comes to building the right technology infrastructure to support your internet, audio/video, IoT and other amenities for your communities.
360 Support for Multifamily Technologies
Our 360 Support and Service program enables you to consistently deliver the most competitive and cost-effective bulk video and high-speed internet access resident technology to your community. This 60-month support program allows us to provide unparalleled continuous support to your apartment community, with SmartSource Resident Technology supporting all resident services and technologies throughout the term.
We track contract milestones and relative service levels, survey the onsite management team and generate annual updates, including recommendations and budgets. Additionally, we proactively manage modifications to existing or new contracts and services, leveraging a national footprint of over 125,000 beds to negotiate the best possible services and pricing for your community. If a problem develops with any service, our team immediately expedites a resolution with the vendor.
Featured Property Management Clients
RealPage Resident Technology Services has helped these valued clients design, plan and/or implement resident-facing services.
Become an Insider: Research & Articles
---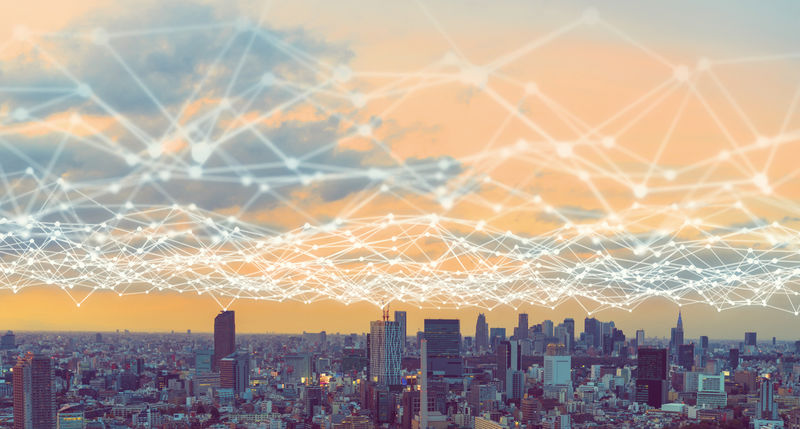 Four Ways to Minimize the Risk and Maximize the Benefits of IoT
In a perfect Internet of Things (IoT) world, the skies are deep blue with connected smart thermostats, door locks...
Read More About IoT