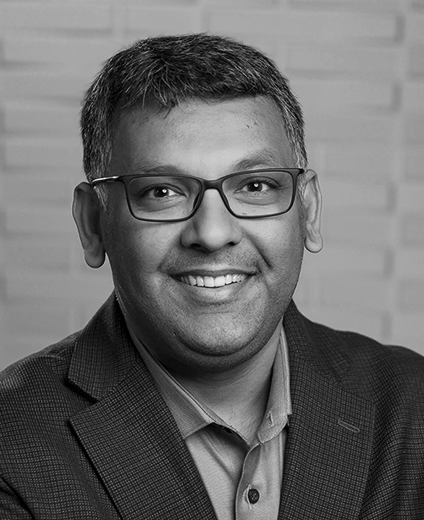 Vinit Doshi serves as RealPage's Chief Operating Officer, responsible for product strategy, development, delivery and support. He is an accomplished software executive with a solid track record of growing, transforming, and maximizing investor returns for private equity-owned and publicly traded enterprise software companies.
Prior to RealPage, he served as a Senior Operating Partner for SymphonyAI, a leading Enterprise AI firm, where he focused on rapid high-value creation in key vertical sectors and across all stages of growth. As Chief Operating Officer, he transformed Sparta Systems into an innovative, fast-growing SaaS company. As Chief Product and Marketing Officer at Sabre Airline Solutions, he led product and go-to-market execution that doubled revenue in less than four years. He accelerated innovation for Sabre and helped orchestrate a successful IPO in 2014.
Vinit earned his M.S. in Engineering from Stanford University and his B.S. in Engineering from the University of Mumbai.