Affordable Property Management Software
Make the most of your affordable property management revenue with an integrated, intuitive solution from RealPage®
Mitigate Risk with One Seamless System
Simplify affordable housing property management with OneSite® Affordable, the one completely integrated software solution designed to make your workday—and your life—easier. Process move-ins, certifications, and compliance quickly and more accurately. Conquer low income housing tax credit state reporting. Seamlessly stay in compliance with HUD, Tax Credits, Rural Housing regulations, and the 50058 Public Housing program. And efficiently manage rent and property damage collections. Want to manage revenue, and minimize hassles? This is the only affordable housing property management software you'll need.
Complete Market Overview for RealPage Affordable
How Affordable Housing Software Helps Mitigate Risk and Ease Compliance
We offer a wide range of solutions for your front office, back office and residents, all of which can help you save time and money. We even offer business intelligence applications that can help you track costs, demographics, vacancies and nearly anything else you want to know about how your communities are performing. RealPage Affordable Solutions can help you take care of all that AND help you maintain compliance all from one complete platform.
From In Line to Online:
Affordable Housing Online Leasing
RealPage Affordable Housing Online Leasing creates competitive advantage with cost-saving solutions for properties and applicants that reduce data entry and time to decision—minimizing potential vacancy losses and regulatory compliance risk.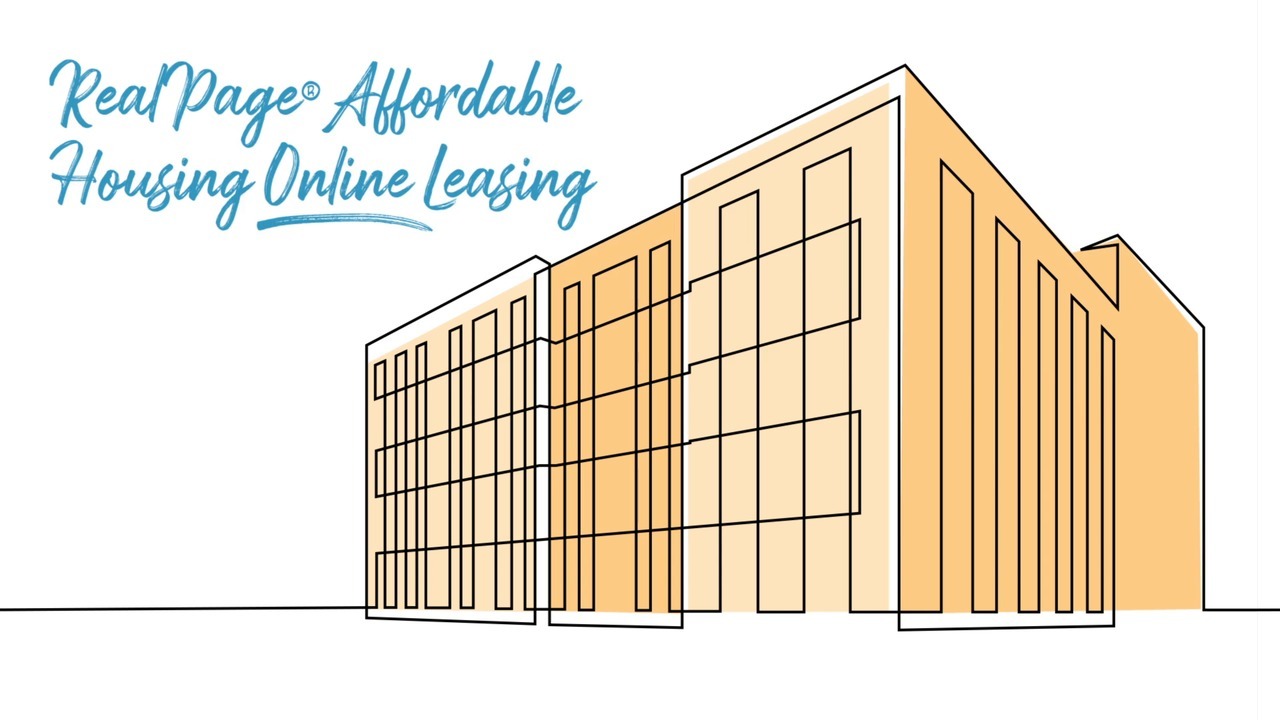 Why OneSite Affordable?
Work Your Way
Customize compliance workflows to meet the needs of your company. You call the shots.
Save Time
No more duplicating data entry just to complete resident certifications.
Recover More
OneSite Affordable has a claims finder built in, and will alert you to which units qualify for special claims.
Collect On Damages
Increase the chance of collecting on damaged properties by attaching an unlimited number of pictures to security deposit dispositions.
Automate Tax Credit State Reporting
No more manual input. Get complete and accurate state reporting in the format you need.
Maintain Order
Document management functionality helps you keep complete certification packets within reach for quick access.
Make Short Work of The Complex.
ADA Compliance
Get access to in-depth ADA Accessibility Plans showing you exactly the improvements needed to meet requirements, saving you time, money, and stress.
HUD Property Management
Manage workflow, recertifications, income targeting, and more for your HUD communities.
Hud Tax Credits
Automate federal and state compliance monitoring and reporting, quickly and easily.
HUD 50058
Supports the Public Housing (P) program and produces HUD-50058 certification along with special programs, and more.
Rural Housing RD 515
Offers support for all Rural Development (RD) Section 515 properties, and can be layered to manage multiple set-asides and other subsidies, including Section 8.
Flexible Waitlist Management
Manages your waitlist from application to move in, helping you stay in compliance and offering a complete audit trail of applicants.