Affordable
Make the most of your affordable property management revenue with an integrated, intuitive solution from RealPage.
OUR NEWEST INNOVATION — BUSINESS INTELLIGENCE AFFORDABLE METRICS
Get the critical insights your team needs with Affordable-specific performance metrics. Monitor special claims, delinquency/prepaid rent by subjournal and rent per unit by subjournal for real-time visibility.
Affordable Housing Business Intelligence
Mitigate Risk with One Seamless System
Simplify affordable housing property management with OneSite® Affordable, the one completely integrated software solution designed to make your workday—and your life—easier. Process move-ins, certifications, and compliance quickly and more accurately. Conquer low income housing tax credit state reporting. Seamlessly stay in compliance with HUD, Tax Credits, Rural Housing regulations, and the 50058 Public Housing program. And efficiently manage rent and property damage collections. Want to manage revenue, and minimize hassles? This is the only affordable housing property management software you'll need.
Complete Market Overview for RealPage Affordable
How Affordable Housing Software Helps Mitigate Risk and Ease Compliance
We offer a wide range of solutions for your front office, back office and residents, all of which can help you save time and money. We even offer business intelligence applications that can help you track costs, demographics, vacancies and nearly anything else you want to know about how your communities are performing. RealPage Affordable Solutions can help you take care of all that AND help you maintain compliance all from one complete platform.
From In Line to Online:
Affordable Online Leasing
RealPage® Affordable Online Leasing is a comprehensive, end-to-end online leasing solution that allows you to automate the entire leasing processes, optimize staff activities and reduce vacant days. Plus, it's fully digital and mobile-responsive.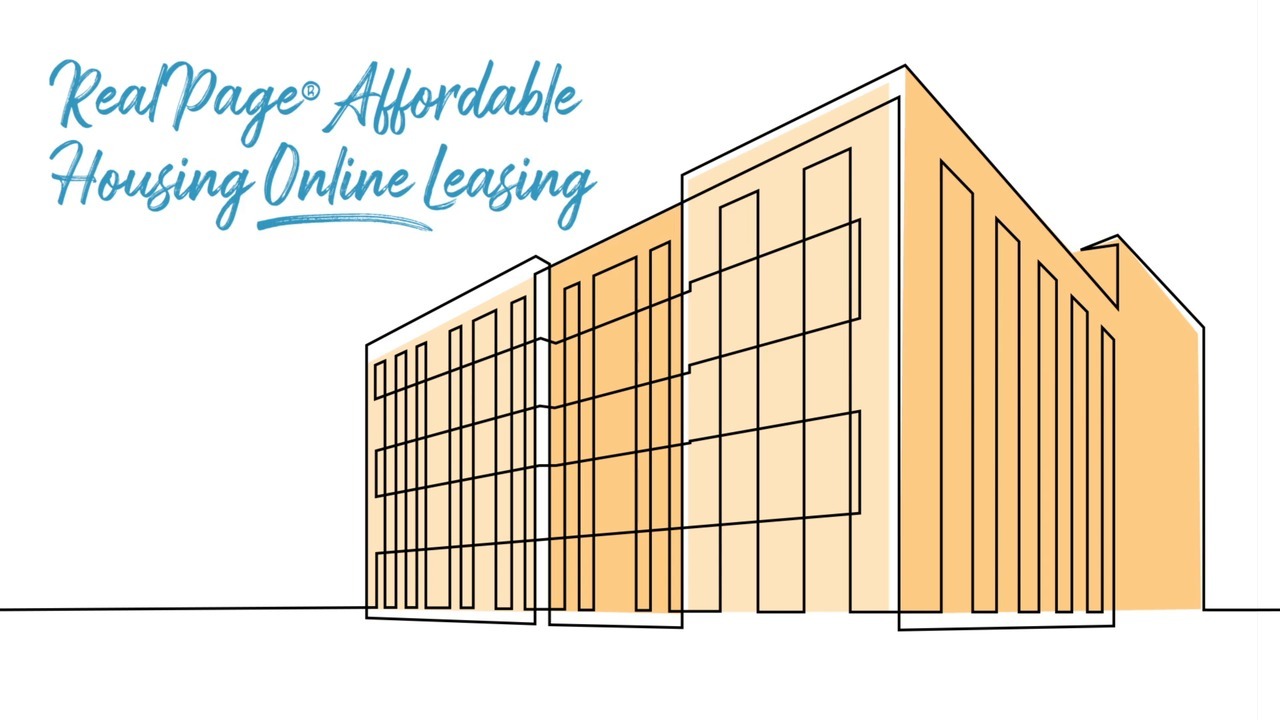 Why OneSite Affordable?
Work Your Way —

Customize compliance workflows to meet the needs of your company. You call the shots.

Save Time —

No more duplicating data entry just to complete resident certifications.

Collect On Damages —

Increase the chance of collecting on damaged properties by attaching an unlimited number of pictures to security deposit dispositions.
Recover More —

OneSite Affordable has a claims finder built in, and will alert you to which units qualify for special claims.

Automate Tax Credit State Reporting —

No more manual input. Get complete and accurate state reporting in the format you need.

Flexible Waitlist Management —

Document management functionality helps you keep complete certification packets within reach for quick access.
"I think RealPage has a really strong expertise. Obviously, they're one of the largest providers of affordable software. With the compliance world, there's so many restrictions…the software protects us from making mistakes."
"After our organization implemented OneSite, we found that it was a diverse and robust product that provided us with an integrated tool that could look at our compliance needs overall, as well as on a site-specific basis."
"One of the things RealPage really offered us was a software platform that could handle all 10 to 12 of those regulatory-funding layers so that we could all stay within compliance."
Discover the Power of Paperless Payments for Affordable
Learn about the hidden costs of paper payments and how you can save time, reduce risk and collect rent sooner.