Smart Sustainable Solutions
Smart Waste. Energy. Water
Smart Sustainable Solutions is a unique new set of products that leverages submeter technology and AI to help multifamily properties drastically reduce the cost of managing waste, energy and water in both common areas and residential units.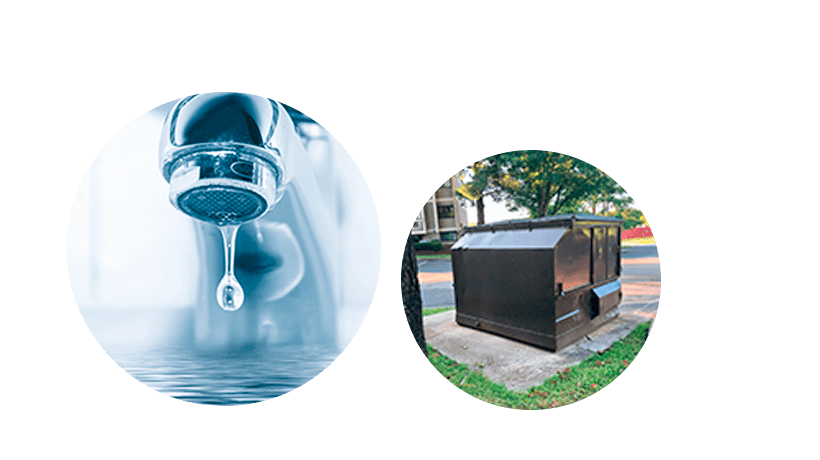 Smart Waste. Smart Energy. Smart Water.
Additional intangible benefits of these smart sustainable solutions include its added value as a "sustainable living" technology that enhances resident satisfaction and retention. Smart Sustainable Solutions intelligently enables waste, energy, and water automation and control in near and real time, creating the industry's first sustainable multifamily Smart Sustainable Building. The Suite of solutions receives a "Certified Sustainable" designation for all buildings on the platform to promote green living and improve resident satisfaction.
73% of renters would prefer to live in an energy-efficient building, and most would pay $100 per month extra to do so.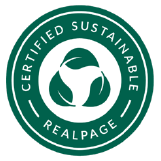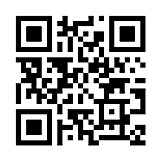 Sustainability Services
Smart Waste
Smart Waste drastically reduces the cost of managing waste and recycling programs — as much as 40% or more — while also providing greater visibility into waste operations and vendor services. Using artificial intelligence (AI) and a ruggedized camera installed on each dumpster at the property, the solution includes powerful analytics and actionable alerts that give you visibility into per unit waste costs, contamination fees, and recycling diversion ratios at the property and portfolio level.
Smart Energy
The Smart Energy application combines intelligent energy meters, devices, and thermostats with a powerful analytical engine that alerts property managers and owners to energy loss, usage, cost, and system issues in real-time. Providing the user with in-depth analysis capabilities and actionable recommendations, the application quickly yields energy performance improvements, reduces costs, and achieves sustainability goals portfolio wide.
Smart Water
Smart Water leverages new IoT submeter technology to help multifamily properties drastically reduce the cost of managing water on both common areas and residential units. With features for quickly detecting and notifying site teams about leaks and consumption problems, property portfolios will experience significant annual savings while also enjoying greater visibility into those parts of the property (e.g., landscape irrigation and pool systems) that are not typically metered.