Property management software
Get the power to outperform.
Delight renters. Manage properties with ease. Boost operating performance and returns.
RealPage®
RealWorld 2019
In 2019 RealWorld will be heading to Florida! Book your place now for what promises to be the biggest RealWorld ever!
Conference
Sunday, July 21-23

Explore Markets
Expert Analysis. Data-Driven Insights.
Gain an Advantage on Apartment Performance and Strategy Decisions.
Learn More
Introducing RealPage® Underwriting Analytics
A SMARTER ANSWER, FASTER
Accelerate investment decision making with a data-science-driven analytics platform delivering a complete, actionable underwriting analysis in under 60 seconds.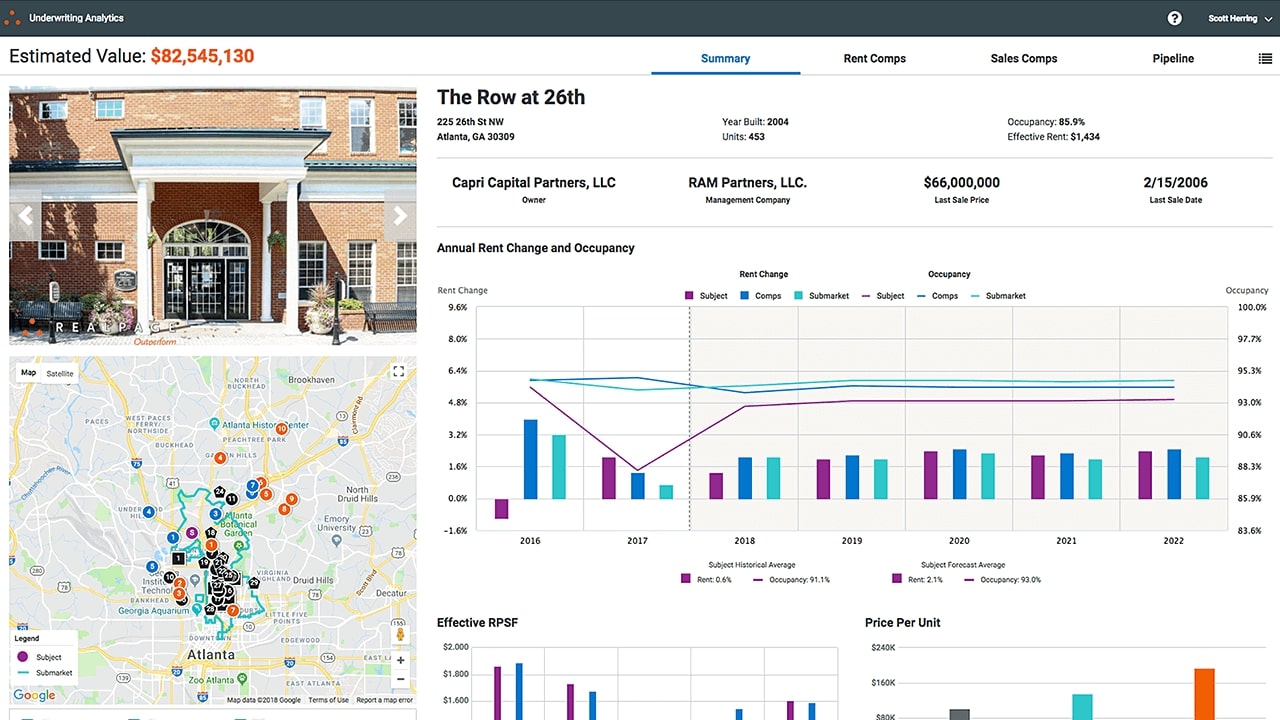 The Quickest Route to More Revenue
See how far these powerful property management tools can take your business.