Asset Optimization Solutions
Optimize performance and maximize yield with a total platform of innovative solutions and services powered by precision predictive analytics.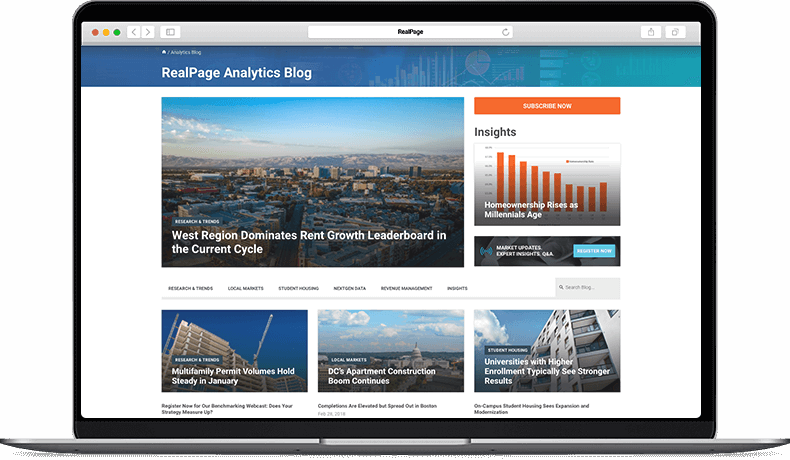 Get the right answers to the most challenging business issues
RealPage Real Estate Asset Management delivers a total solution for the product portfolio management lifecycle to help you solve the business questions you face every day.
Where should I invest?
Which real estate assets should I buy/sell?
How is my property portfolio performing?
How can I optimize performance?
We combine the capabilities you subscribe to and merge your data into the context of aggregated RealPage data to provide the data, analytics, insights, performance benchmarking, recommendations, probability modeling, revenue management and forecasts you need for peak performance.