RealPage® Managed Catalog and e-Invoice Vendors
Increase your community access. Accelerate your payment process.
As part of the RealPage Spend Management solution, RealPage Managed Catalog and eInvoices delivers an efficient, convenient and reliable experience that makes it easier for both catalog and service provider vendors to promote their products and services through online ordering, easily connect with 12,000+ RealPage clients and get paid faster.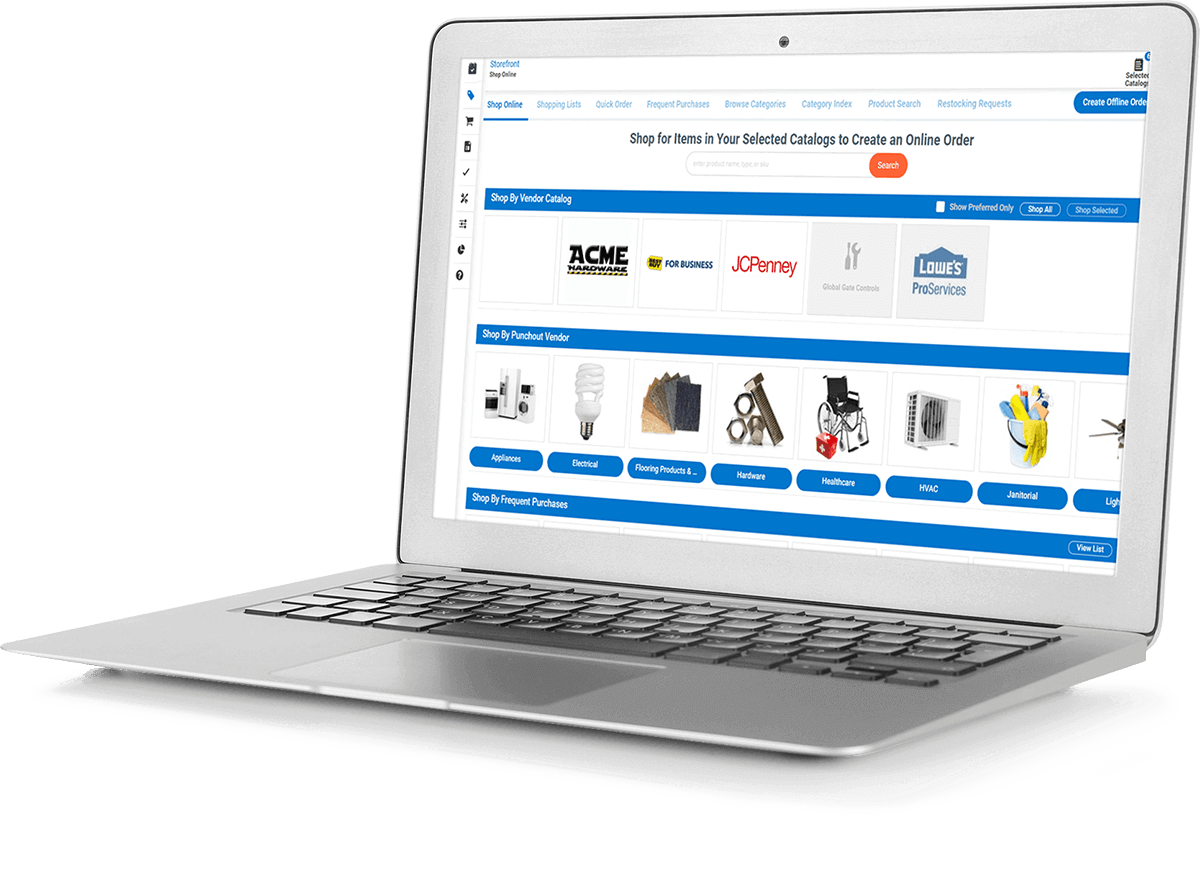 Get your products and services noticed by 12,000+ RealPage clients
Online Ordering
We make it easy for prospective clients to review your products and services and effectively communicate with you. Automation improves accuracy and fulfillment times.
Managed Catalogs
Create online catalogs for your goods and services with pricing specific to each customer. Offer discounts and other incentives to help drive more sales. Some catalog vendors have achieved up to 5% increase in annual sales YoY.
e-Invoice
Submit online invoices from both online and offline orders. Dramatically decrease invoice cycle time, errors and delays. Eliminate physically mailing, filing & storing invoices.
Streamlining the Experience for Vendors and Their Customers
Managed catalogs and e-Invoicing helps customers control spend and improves efficiency, while reducing error and delays for both the vendor and the customer. After the vendor receives an invite to join the network from their RealPage customer, they can register for this service by creating a login on the Vendor Management portal. After the vendor is registered, here's how the simple process works:
Subscribing customers have access to the vendors products and services in their online catalog.
Customer submits an order that is automatically sent to the vendor.
Vendor fulfills the order and submits an online invoice to the customers.