Homeownership Rate Declines in Early 2019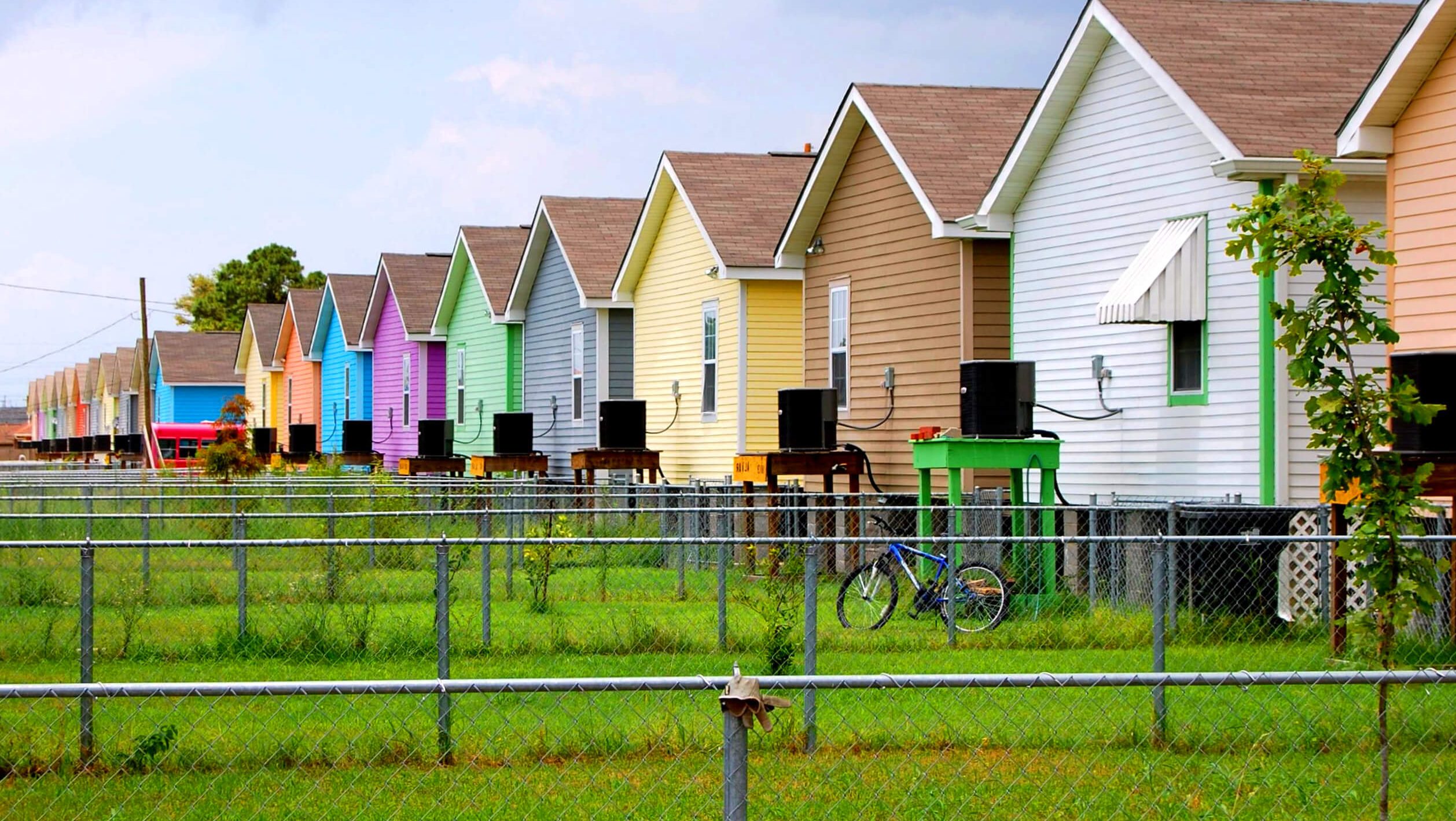 After reaching a four-year high at the end of 2018, the U.S. homeownership rate fell for the first time in two years in 1st quarter 2019.
The 60 basis point decline in the quarter left the nation's homeownership rate at 64.2%, according to the U.S. Census Bureau. Despite that three-month decline, however, the rate matched early 2018's level.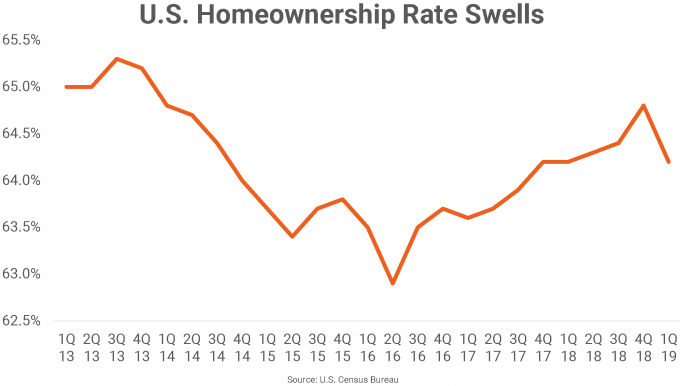 The homeownership rate is historically a volatile figure, and single-quarter movements don't necessarily indicate a broader shift in the for-sale housing market. Homeownership has been on a steady upswing since 2017. However, given the magnitude of the first decline in two years, this latest development bears watching.
Though homeownership rates fell at least 10 basis points (bps) in every age segment, those under 35 accounted for the steepest fall-off in homeownership rates from 4th quarter to 1st quarter. The under 35 cohort's homeownership rate fell 110 bps from last quarter to stand at 35.4%. That rate is up 10 bps year-over-year.
By comparison, homeownership among those aged 35 to 44 fell 80 bps since year-end 2018 to stand at 60.3%. That rate was up 50 bps year-over-year. And the rate among those aged 45 to 54 fell 60 bps quarter-over-quarter, to 69.5%, unchanged from a year earlier.
Those over 55 saw smaller quarter-over-quarter declines, but homeownership remained in line with year-ago rates.
The under-35 demographic is a closely segment in the housing market. There are an estimated 71 million people under 35 in the U.S., making it the largest demographic in 2018. Young adults have a higher propensity to rent, and those who opt for homeownership generally do so after achieving life milestones – marrying, paying down debts, accumulating wealth and the like – that make homeownership more feasible and attractive.
However, rising home prices and relatively few lower-priced homes entering the market could be keeping young, would-be buyers on the sideline. Median single-family home prices rose 3.8% year-over-year to $259,000 in March, according to the National Association of Realtors. Meanwhile, sales slowed 5.4% over the same time.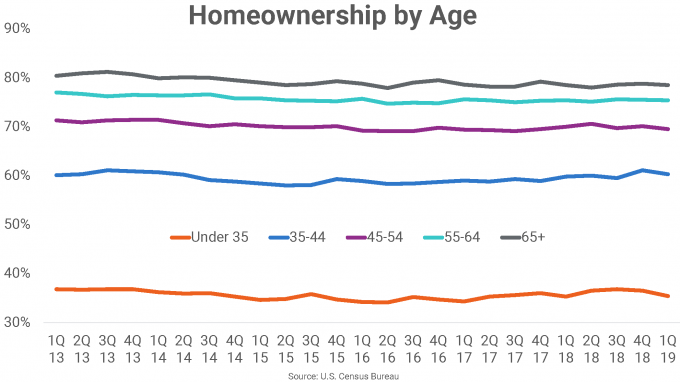 Though homeownership fell in early 2019, the apartment market continues to hold on to renters.
"Apartment renters are staying in place upon initial lease expiration in record numbers," RealPage Chief Economist Greg Willett said. "That pattern of renter churn below the long-term historical norm has been in place throughout recent years. Thus, despite the ebb and flow of home buying momentum, apartment occupancy has been holding consistently strong, leading to upward pressure on apartment rents."
Latest RealPage figures show 53.1% of renters in the nation opted to renew their leases in the year-ending 1st quarter 2019. That retention rate is at an all-time high. On average, renewing renters pay 4.6% more rent upon renewal than their initial leases.
Apartment occupancy nationwide, meanwhile, has remains above its long-term average at 95.2% in 1st quarter 2019.