Pandemic Darling Boise City Sees Apartment Fundamentals Slump to Decade Lows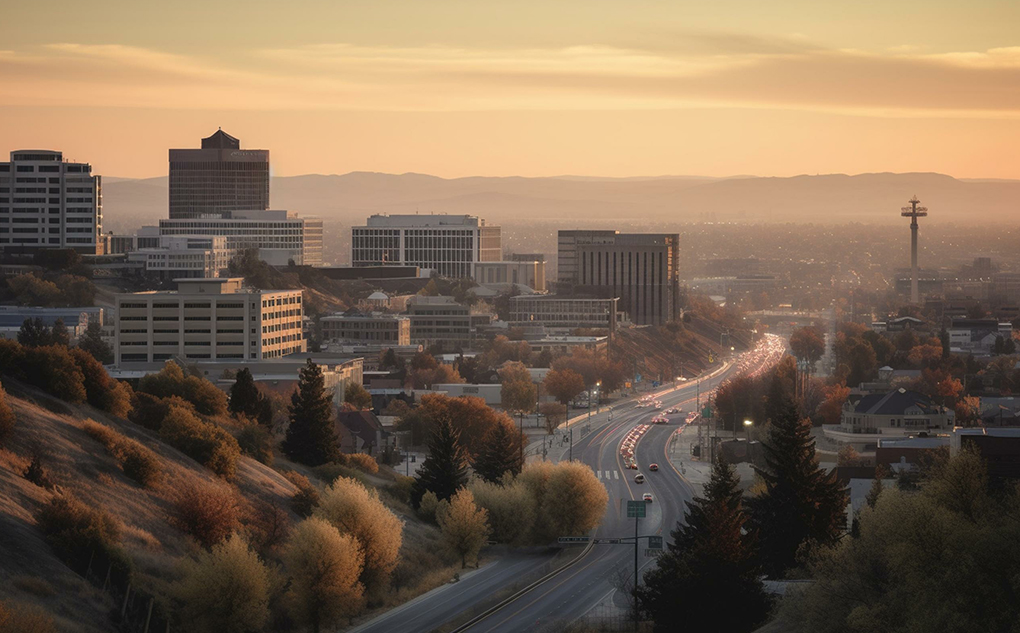 Once considered the pandemic darling by apartment industry experts, market fundamentals in Boise City have dropped to record lows. This small West region market with roughly 31,500 existing units typically operates at a much healthier pace than the national average. During the COVID-19 pandemic, Boise City saw notable growth at a time when many markets were suffering. However, Boise City is now feeling the inevitable pains of a post-boom period as supply remains elevated amid a softening of demand. As a result, occupancy and rent performance have dropped to the lowest levels since RealPage began tracking the market in 2012. Still, long-term prospects remain bright, as this market retains strong underlying demand drivers.

Unlike most other West region markets which have received limited new supply, Boise City consistently gets a decent amount of new product. Over the past 10 years, Boise City's existing inventory has more than doubled. In the last decade, the market added roughly 11,500 units, growing its apartment base 57.4%, or an average of 5.7% each year, according to data from RealPage Market Analytics. In the year-ending 2nd quarter 2023, the market added roughly 1,600 units, growing existing stock 5.2%, well above the U.S. (2.0%) and West region (1.6%) norms. The only other West region market to top Boise City's recent annual inventory growth pace was Provo-Orem, UT (7.1%). A lot more units are on the way in Boise City, as 2,696 units are scheduled for completion in the year-ending 2nd quarter 2024. Those additions will expand the market's existing stock 8.6%, the 11th fastest-growth pace among the nation's top 150 markets.

Demand has generally kept pace with new supply in Boise City, but over the past year, demand has fallen well short of elevated supply levels – much like the nation at large has experienced of late. In the year-ending 2nd quarter 2023, the market recorded demand for 770 units, one of the weakest annual demand showings Boise City has seen since 2016. That recent demand volume was about half of the five-year annual average of roughly 1,300 units.

With demand trailing new supply by a wide margin, occupancy in Boise City has fallen dramatically. As of July, occupancy in the market dropped to a historic low of 94%. That rate came in 60 basis points (bps) below the U.S. average and 280 bps below Boise City's five-year norm. During the pandemic, occupancy rose to 98.1% in April and May 2021. Prior to the pandemic, occupancy in Boise City averaged 97.1% from 2015 to 2019, the ninth-tightest rate among the nation's core 150 markets during that period. As of July, Boise City's occupancy ranking dropped to 109th place.

With supply mounting and occupancy falling to a historic low, operators in Boise City are slashing rents. As of July 2023, effective asking rents in Boise City were cut 6% year-over-year. That annual rent cut tied with Crestview-Fort Walton Beach-Destin, FL as the weakest performance among the nation's core 150 markets. Boise City had reached historic rent growth of 25.1% as recently as August 2021. Prior to the recent annual rent cuts – which began in April 2023 – Boise City had not witnessed a contraction in rents since at least 2012. For comparison, rent growth in Boise City averaged 6.1% in the five years leading up to the pandemic (2015-2019).

Although Boise City has fallen from its status as a pandemic darling, it is an attractive market due to a solid economic base with strong underlying demand drivers. Boise City is the county seat of Ada County and home to Idaho's state capitol. With roughly 811,000 residents as of 2022, Boise City is the most populated metropolitan area in Idaho. Boise City has experienced rapid population growth, ranking among the fastest-growing areas nationally. From 2010 to 2022, the population in the metro area grew over 31%, well above the national average growth pace of less than 8%, according to the U.S. Census Bureau.
The prime renting cohort of 20- to 34-year-olds in Boise City has witnessed one of the nation's fasting growth paces among the core 150 markets. That age group in Boise City grew nearly 11% from 2016 to 2021, tying with Austin as the third-fastest growth pace behind only Lakeland-Winter Haven, FL and Provo-Orem, UT. Boise City also has a relatively young population. As of 2021, the median age in Boise City was 37, below the national average of 38.4.
Job growth in Boise City remains solid and generally outpaces the national norm. In the year-ending June, Boise City added 17,700 jobs for a job base expansion of 4.6%. That was well above the national average job growth pace of 2.8%. As of June 2023, Boise City had 13.5% more jobs compared to the February 2020 level, one of the fastest job-base expansions nationally.

While supply and demand are poised to remain unbalanced in the near-term, Boise City will remain an apartment market to watch as long as job gains and demographic tailwinds continue to expand.