Zoom Towns Attracting Investor Interest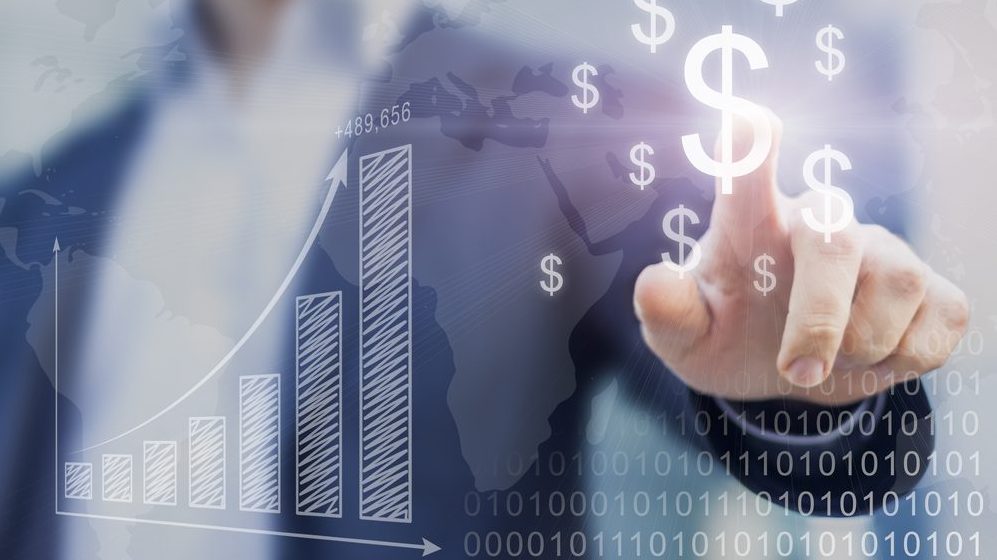 During the COVID-19 pandemic, some small apartment markets have benefited from the trend toward a work-from-home lifestyle.
With proximity to a big, expensive workforce hub no longer a necessity, workers have migrated toward Zoom towns, which tend to offer attractive qualify-of-life amenities or more scenic vistas for more affordable prices, leaving remote workers with more disposable income.
While smaller apartment markets come with a higher degree of volatility and risk, the healthy performances some of these areas have maintained recently are drawing investor interest.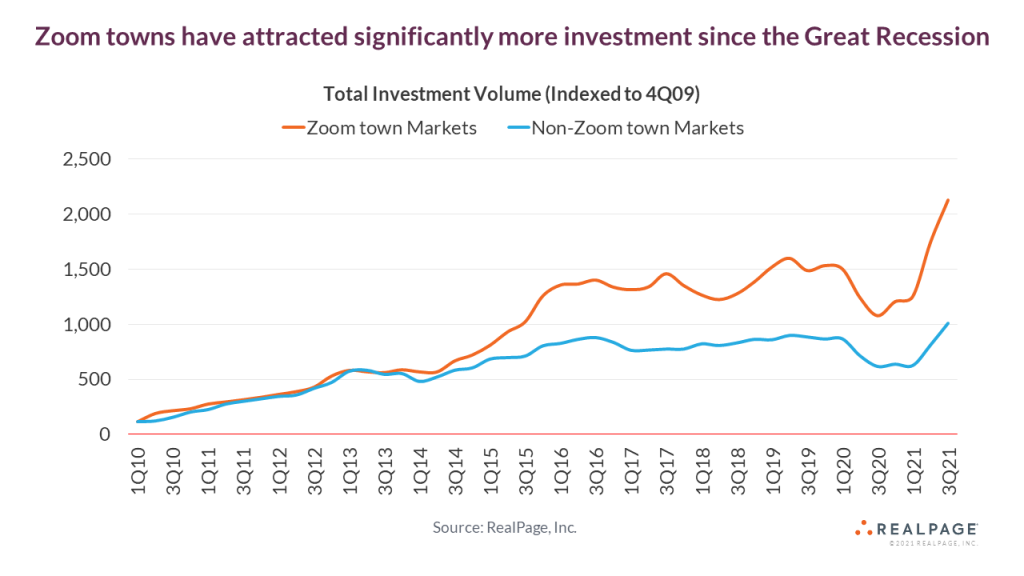 Generally speaking, Zoom towns tend to be more affordable than some nearby major apartment markets located nearby (as is the case in Richmond), have been subject to a large migration surge in recent months (as in Boise), and/or are located in a more scenic area (like in Boulder).
Richmond
Located just a three-hour drive from the much more expensive Washington, DC market, Richmond has attracted workers away from the nation's capital recently and, as a result, has seen renter incomes rise by 22% over the past five years. New completions have also ramped up notably. Over 3,600 new apartments were completed here in the past year, which was three times the market's average delivery pace over the past five years. Even with all this new product, occupancy in Richmond shot past 97% in November, and effective asking rents climbed more than 13% in the past year.
Boise
The apartment market in Boise typically operates at a much healthier pace than the national average. During the COVID-19 pandemic, when some markets across the nation were suffering, Boise saw notable growth. In the past year, when the U.S. performance saw a comeback, Boise reached historic peaks. Driving this growth, Boise has experienced rapid population growth of almost 25% over the past 10 years, according to U.S. Census data. And after the economic downturn of 2020, Boise was one of the first markets nationwide to recover all the jobs lost during the initial wave of the pandemic. While occupancy and rent growth have cooled a bit in the past four months, specifically,
Boulder
Nestled in the foothills of the Rocky Mountains, Boulder offers plenty of lifestyle options for remote workers. But it's one of the pricier small market options, with average monthly rents of $1,844. Keeping the apartment market tight here, new apartment supply volumes have been comparatively limited. Over the past decade, Boulder's apartment stock grew by just 15%, much less than the 26% growth seen in nearby Denver. Because of the size differences, those upticks translated to fewer than 4,000 new units in Boulder and a whopping 60,000 units in Denver. Occupancy in Boulder was at 97.5% in November, and annual rent growth reached 14.3%. These were both recent high points.
For more information on Zoom towns in the U.S. apartment market, watch the webcast Market Intelligence: Zoom Towns & Small Market Surges.