Rent Performance Varies Notably Across Mountains/Desert Markets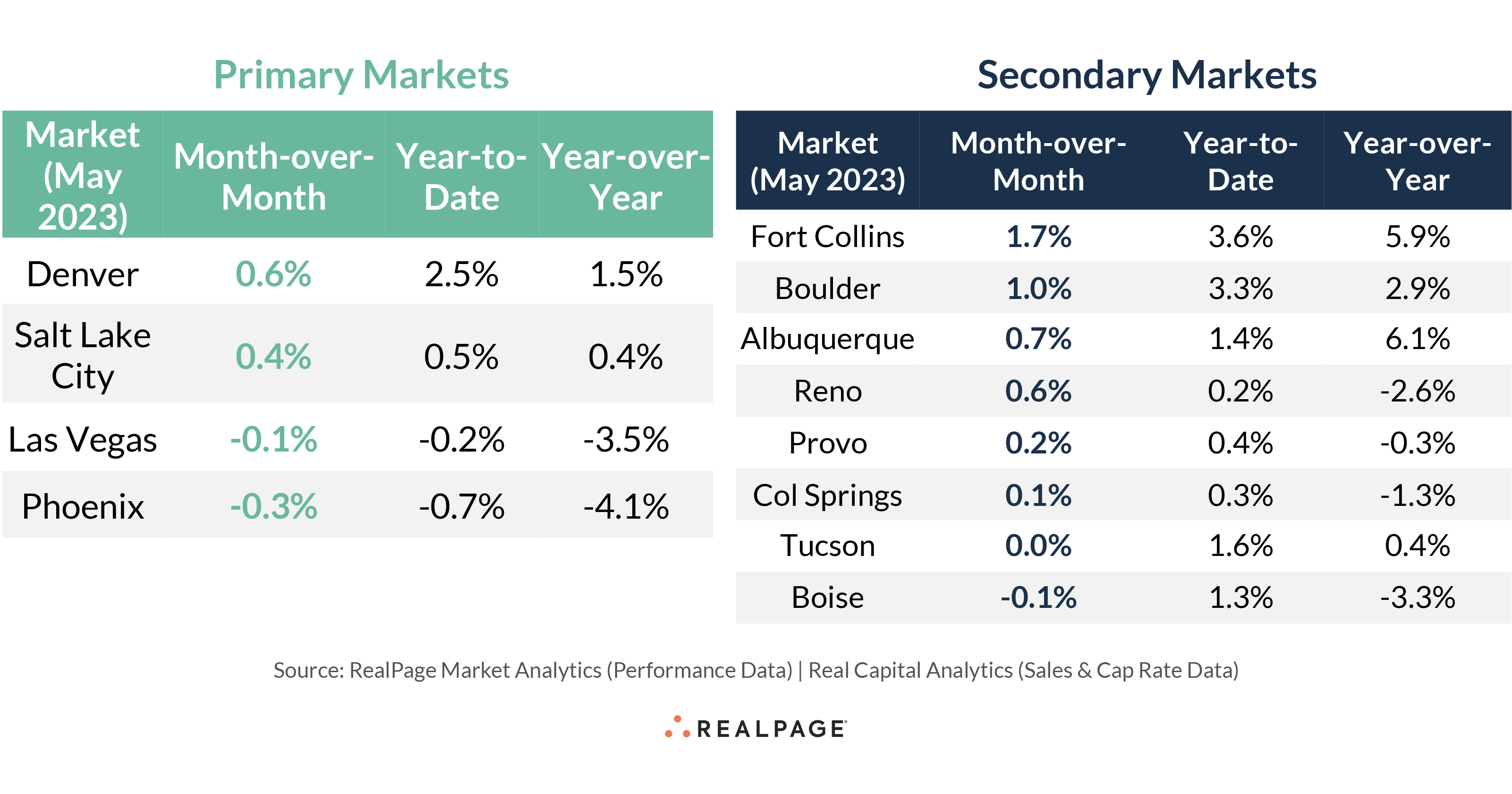 The performance spectrum across the Mountains/Desert region has been vast recently. When looking at rent change on a month-over-month, year-to-date and year-over-year basis, larger markets like Phoenix and Las Vegas stand out with deep year-over-year rent cuts. Prices came down 4.1% in the past year in Phoenix and dropped by 3.5% in Las Vegas. Those were the worst cuts among the nation's largest 50 apartment markets. Smaller Mountains/Desert region markets Reno and Boise are logging deep cuts as well, with annual declines closer to the 3% mark. In places like Phoenix, Reno and Boise, sizable new supply volumes have compressed market fundamentals to some degree. Meanwhile, Las Vegas hasn't seen a lot of new inventory, but is grappling with weaker economic growth. On the other hand, some Mountains/Desert region markets logged significant rent growth in the past year. Albuquerque rents registered a gain of 6.1% in the past year, while Fort Collins logged a 5.9% increase. Boulder and Denver recorded respectable growth around 2% to 3% in the past year, but both of these markets have seen notable progress year-to-date in 2023, making up for some losses seen at the end of 2022.
For more information on the state of the Mountains/Desert region apartment market, including forecasts, watch the webcast Market Intelligence: Q2 Mountains/Desert Regoin Update.