Affordable Housing Marketing
Create Marketing Impact and Deliver Connected Experiences at Every Stage of the Prospect and Applicant Journey
Websites
Build brand awareness and turn prospects into qualified leads while receiving easy access to performance metrics and analytics to help you make strategic marketing decisions for your affordable housing properties. Provided by a vendor that is an expert in website accessibility and compliance requirements.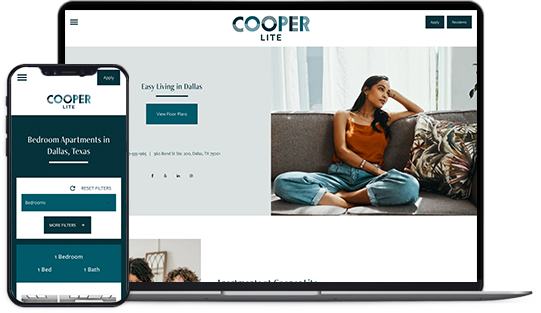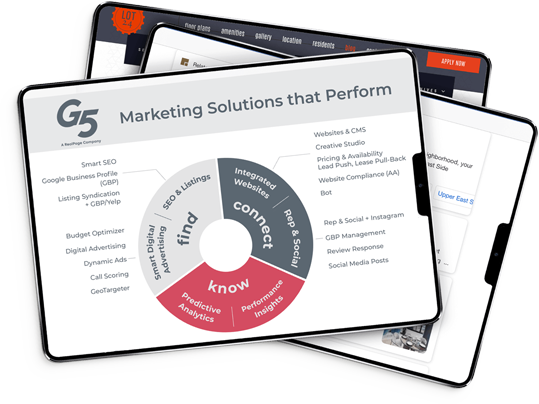 G5 Rep & Social
Monitor, respond to and gain insights from your social & review channels across your portfolio consolidated in a single tool. Leverages artificial intelligence (AI) so you can understand the topics & sentiment of what is being discussed and provides key metrics for operational insights.
G5 Smart Digital Advertising
G5 Smart Digital Advertising solution combines expert strategies specific to your vertical combined with emerging technology. Our AI-driven technology and automation distributes your ad spend to the channels and campaigns that find the right renters in your market every single day.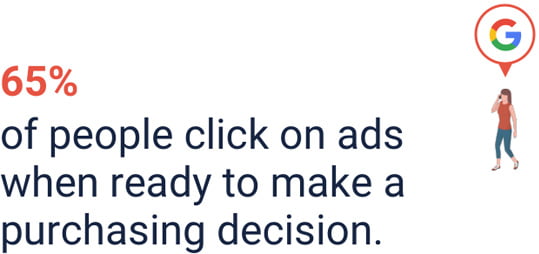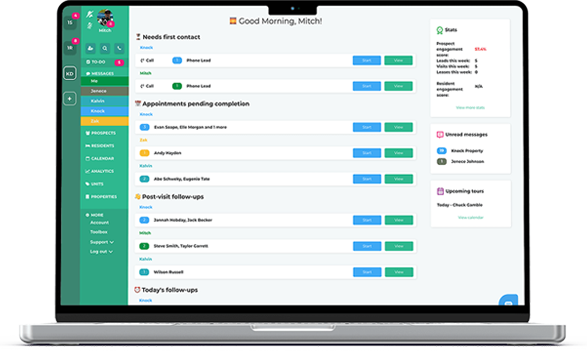 Knock CRM
RealPage's Knock CRM modernizes the front office with our intuitive platform that creates efficiency across your organization, optimizing team performance with a customizable centralized leasing suite and enabling you to take control of your marketing dollars.