The Nation's Top 10 Busiest Submarkets: 7. Far North West San Antonio, Texas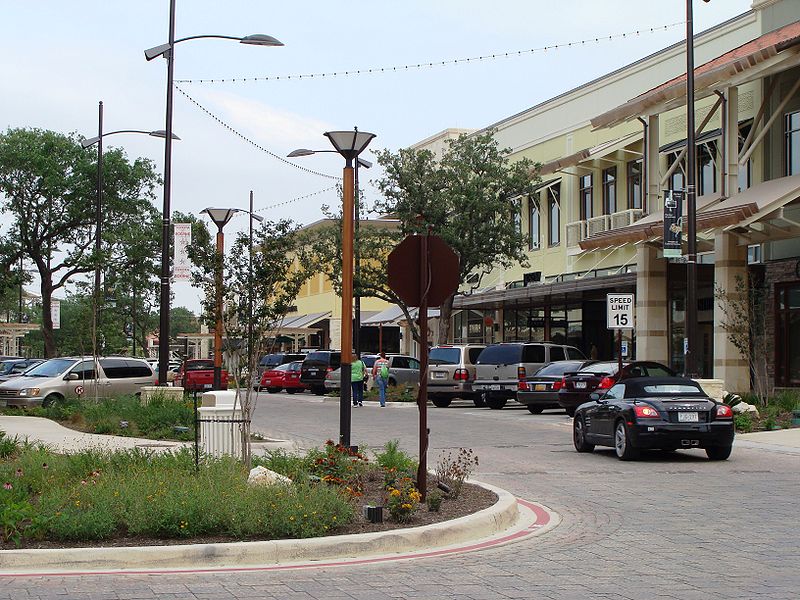 The U.S. apartment market has seen elevated construction levels in this cycle. But construction activity has been concentrated in some spots more than others, and MPF Research has identified the nation's 10 busiest submarkets for construction in this cycle. The submarkets were identified based on inventory growth since 2012, including the total number of units completed since 1st quarter 2012 and the total number of units under construction at the end of 3rd quarter 2014. Why have these spots attracted so much development? We'll take a deeper look in this series highlighting each of the top 10 submarkets.
Far North West San Antonio, Texas
Placing in the No. 7 spot on our list of rapid inventory growth submarkets is Far Northwest San Antonio in San Antonio. Far Northwest San Antonio's apartment inventory expansion rate since 2012 is 44.2%, including new apartment supply plus units under construction at the end of 3rd quarter 2014. Putting that percentage into numbers, Far Northwest San Antonio has received 2,741 new units since 2012, with another 1,473 units under construction. And like many submarkets on our list, location is a key component of what makes this area of San Antonio so hot for apartment development.

Location
Far Northwest San Antonio is the next door neighbor to our No. 9 submarket, Far North Central San Antonio, and has all the characteristics (plus a few more) that have made Far North Central so attractive. The Far Northwest San Antonio submarket borders the west side of the Far North Central San Antonio submarket, located in the rolling plains of the gorgeous Texas Hill Country. Far Northwest San Antonio is one of the higher-end areas of San Antonio and has well-known master-planned communities such as The Dominion, Stonewall Ranch and Cresta Bella, to name a few. Similar to No. 10 spot Cedar Park and No. 9 spot Far North Central San Antonio, the northern portion of the submarket is a commuter area of San Antonio, while the southern portion contains some major employers.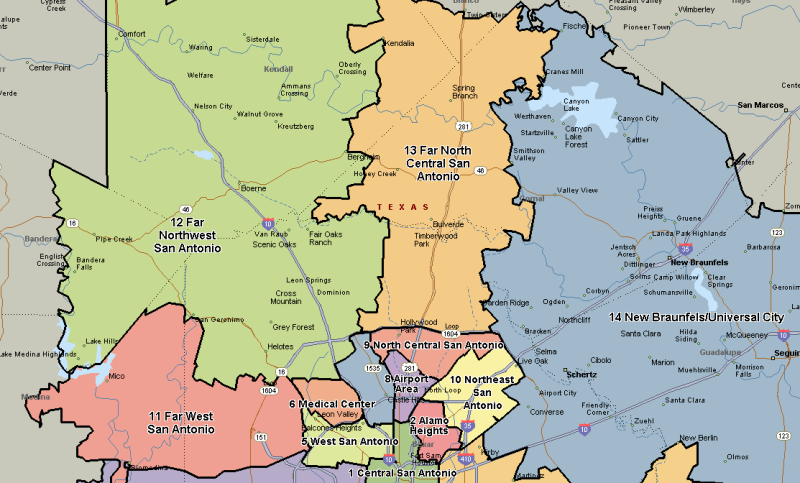 Ease of Access to Major Employment Hubs
San Antonio is quickly growing north, and Far Norwest San Antonio is in that growth path. The submarket contains two important roadways: Loop 1604 and Interstate 10, which intersect in the southern part of the submarket. And that intersection is a hotbed for apartment development, as well as retail and office space. Spurring all that development are a few major employers located nearby:
1.) Valero: A Fortune 500 company that is an international manufacturer of transportation fuels and petrochemical products. Valero employees approximately 3,700 local people, according to San Antonio Economic Development Foundation. Valero is headquartered on a 200-acre campus near the intersection of Loop 1604 and I-10.
2.) NuStar Energy: A Fortune 1000 company that has 8,643 miles of pipeline and 82 terminal/storage facilities that keep and allocate crude oil, refined products and specialty liquids. The company employees approximately 1,600 people, with 550 of them at the company's headquarters in Far Northwest San Antonio.
3.) Medtronic: This Fortune 500 company is a medical device maker that is headquartered in Minneapolis. It opened a unit in Far Northwest San Antonio focused on assisting people with diabetes to manage glucose levels via technology and providing service and support. The company's San Antonio unit has a workforce of roughly 1,100 people.
4.) Security Service Federal Credit Union: This credit union's headquarters in the Far Northwest San Antonio submarket employs some 1,111 individuals in the San Antonio metro.
5.) USAA: USAA is not technically located within the Far Northwest San Antonio submarket, but its regional headquarters are less than a mile south of the submarket, right on I-10. USAA is a Fortune 500 company, and is the largest private employer in the San Antonio region. It serves members of the military and their families with several options of insurance, banking, investment and financial service products. The company employs roughly 16,000 people. Moreover, the company announced in 2013 the addition of 1,000 new positions by 2016.
In addition to the number of major employers near the intersection of Loop 1604 and I-10, the I-10 highway goes straight into Central San Antonio, making it easy for Far Northwest San Antonio residents to get downtown, which is just 11 miles away. With so many major employers in the area – not to mention great access to other employment hubs – it's no wonder apartment construction has blown up in the submarket.
Universities
Another big apartment demand driver in the Far West San Antonio submarket is the University of Texas at San Antonio (UTSA). As of the fall semester 2014, there were 28,628 students enrolled at UTSA. Moreover, UTSA enrolled close to 5,000 students in its freshman class in Fall 2014, which was one of the biggest freshman classes in the school's history, according to San Antonio Express News. Of those students, approximately 4,300 live on campus, according to UTSA's website. But many choose to live in apartments off campus. In fact, 410 apartment units for student housing were complete in the submarket just within the past year, while one student-living complex with 160 units was still under construction for UTSA students.
Retail & Entertainment
Far Northwest San Antonio is quickly becoming the retail and entertainment hub of San Antonio. Let's take a quick look at some of the retail outlets and entertainment venues within the submarket, which helps drive demand for living into the area:
1.) The Rim: The Rim is the largest outdoor retail center in the state of Texas. And it's about to get even bigger, with a 253,606-square-foot expansion expected to complete by the end of this year. It is located off I-10, just north of Loop 1604. It includes over 2 million square feet of more than 100 stores, restaurants and business services, as well as a boutique hotel and residences.
Speaking of residences, let's look at one apartment complex under construction at The Rim. Dubbed Aura at the Rim, this conventional complex is currently under construction and will contain 308 units once completed in early 2016. It will contain amenities like a fitness center, spin room and resort-style pool, among others, in the middle of premier shopping and restaurants. Trinsic Residential Group is the developer of this complex.
2.) Top Golf: Top Golf, a golf experience that combines golf with entertainment, will be located just south of The Rim, on the east side of I-10. The facility broke ground in January 2014 and is anticipated to hold its grand opening in late January 2015, according to San Antonio Business Journal. Top Golf is also looking to fill 450 jobs within its Far Northwest San Antonio location.
3.) Six Flags Fiesta Texas: This theme park, located on the west side of I-10, just north of Loop 1604, employs some 3,000 people, according to the business journal.
4.) The Shops at La Cantera (pictured): This upscale, open-air shopping center is also located on the west side of I-10, just north of Loop 1604. The Shops at La Cantera sits on 150 acres in La Cantera, a 1,700-acre master-planned community. There are roughly 200 shops and restaurants located within the shopping center, anchored by Dillard's, Macy's, Neiman-Marcus and Nordstrom. How would you like to live nearby this high-end shopping center? Well, you can!
Recently completing within La Cantera was The Residences at La Cantera, a 323-unit conventional apartment complex. Naturally, this apartment community has all the bells and whistles from expansive walk-in closets and soaking tubs to a yoga classroom and membership access to the La Cantera Hill Country Resort's spa and golf course. A joint venture of USAA Real Estate Company and Cambridge Development Group developed this property.
Also within the La Cantera community are The Westin La Cantera Resort & Space and The Palmer Course at La Cantera and The Westin Resort Course golf courses.
Apartments:  A couple of other noteworthy apartment projects in Far Northwest San Antonio:
1.) Belleza at Cresta Bella: This 288-unit conventional complex recently completed within the submarket. It is located just west of Interstate 10, just north of Camp Bullis Road. It is located within close proximity to The Rim's shopping, dining and entertainment options. The developer of this community was The NRP Group LLC.
2.) Grand at the Dominion: This apartment community recently broke ground in the prestigious Dominion neighborhood east of I-10. This property will consist of 320 units and is expected to complete by February 2016. Embrey Partners is the developer on this complex.
(Image by: Zereshk via Wikimedia Commons)