The Nation's Top 10 Busiest Submarkets: 9. Far North Central San Antonio, Texas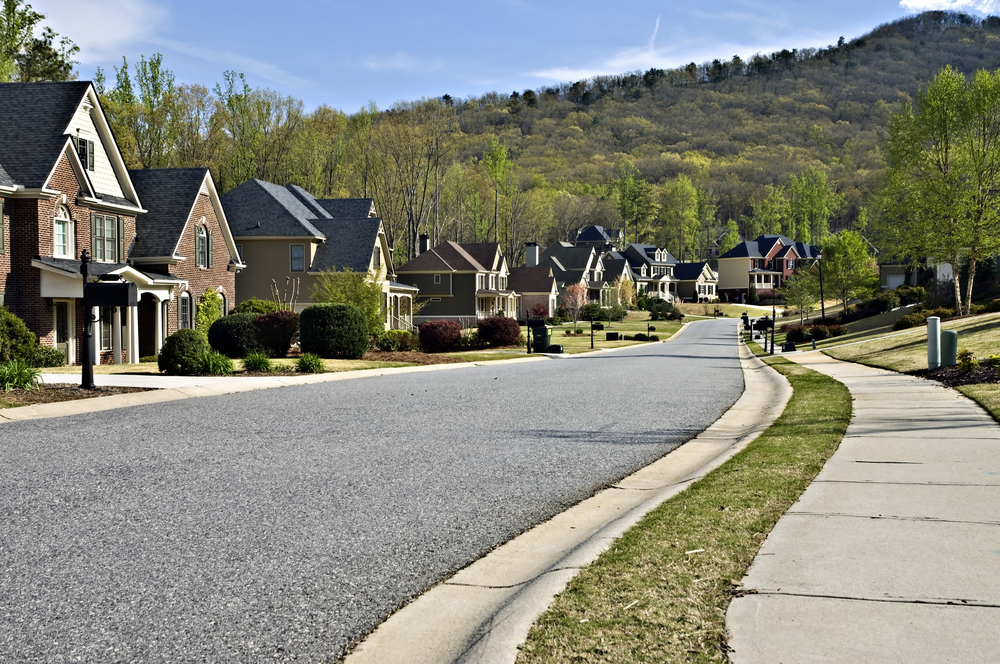 The U.S. apartment market has seen elevated construction levels in this cycle. But construction activity has been concentrated in some spots more than others, and MPF Research has identified the nation's 10 busiest submarkets for construction in this cycle. The submarkets were identified based on inventory growth since 2012, including the total number of units completed since 1st quarter 2012 and the total number of units under construction at the end of 3rd quarter 2014. Why have these spots attracted so much development? We'll take a deeper look in this series highlighting each of the top 10 submarkets.
Far North Central San Antonio, Texas
Placing in the No. 9 slot on our list of rapid inventory growth submarkets is Far North Central San Antonio in the San Antonio metro. Far North Central San Antonio's existing apartment base expansion rate since 2012 is 42.7%. That rate calculation includes new apartment supply (1,742 units) since 2012 and the construction volume (1,220 units) at the end of 3rd quarter 2014. So what makes this area of San Antonio so attractive to apartment developers? Let's start with its location.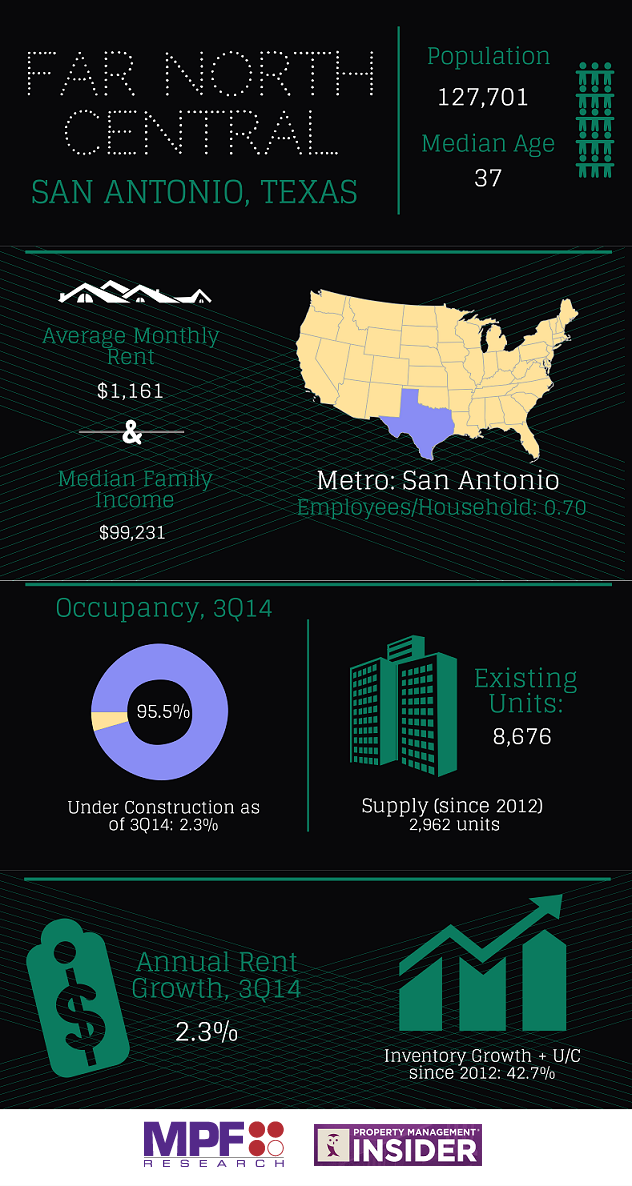 Location
Like our No. 10 submarket, Cedar Park, Far North Central San Antonio is located in the vibrant, beautiful Texas Hill Country. The submarket is considered one of the more upscale areas of San Antonio, with such high-end master-planned communities as Sonterra and Stone Oak. The submarket is also considered to be a commuter area, with a primarily residential base. However, there are a few prominent demand drivers within the actual submarket.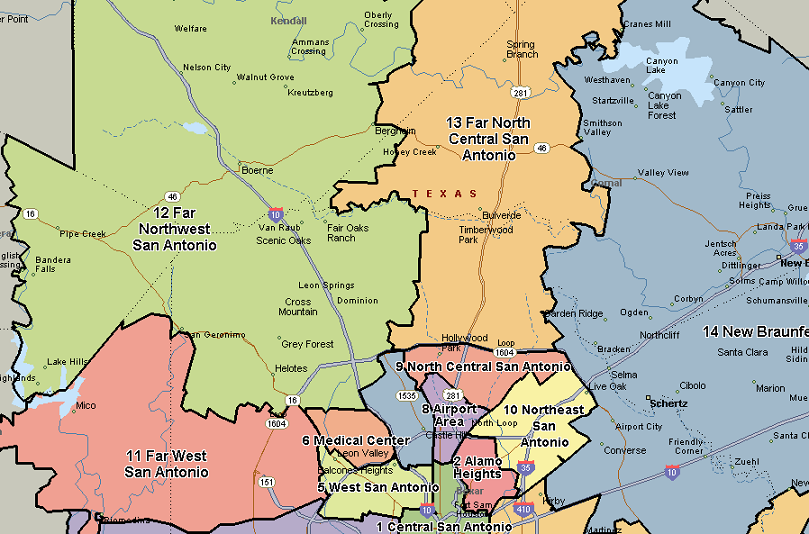 Though the submarket is largely made up of residential housing, it does offer easy access to major employment hubs. San Antonio is growing north – and quickly. Far North Central San Antonio is conveniently located amidst this northern growth path. Highway 281 slices through the middle of the north-south oriented submarket, which makes for easy access to both an east-west portion of Loop 1604 and to the downtown San Antonio area, which is approximately 13 miles south of the submarket. Loop 1604 marks the submarket's southern border, and the highway gives excellent access to Interstate 10. Three Fortune 500 companies are headquartered near the intersection of Loop 1604 and Interstate 10: oil and gas companies Valero Energy and NuStar Energy and financial services provider USAA. In addition, Far North Central San Antonio is only about seven miles from the San Antonio International Airport.
But you may not have to commute anywhere if you work for Tesoro Corporation, another oil and gas Fortune 500 company who calls Far North Central San Antonio home. And more employers are likely to locate to the submarket. There is a flurry of office construction in the San Antonio metro. In fact, office construction in the metro is at its highest level since 2009, with over 900,000 square feet of product underway, according to the Texas A&M Real Estate Center. A large portion of that office construction is coming in and around Far North Central San Antonio. Such projects include:
1.) Heritage Oaks III: 109,000-square-foot office building underway at Loop 1604 and Bitters Road.
2.) Two additions to the master-planned office park RidgeWood Park, located on Highway 281 between Sonterra Boulevard and Redland Road) :
One building, RidgeWood Plaza, will encompass 147,000 square feet of office space and already has its first tenant, a branch for oil and gas company EOG Resources.
The second development is under construction for Avnet, Inc. The 58,000-square-foot facility is slated for completion at the end of 2014.
With the submarket's affluent residential base, easy access to so many employment clusters in the metro and proximity to the airport, several with the high-end shopping centers have popped up in the past decade. With those features – in addition to a good view of the Texas Hill Country – it's no wonder apartment developers are flocking to Far North Central San Antonio.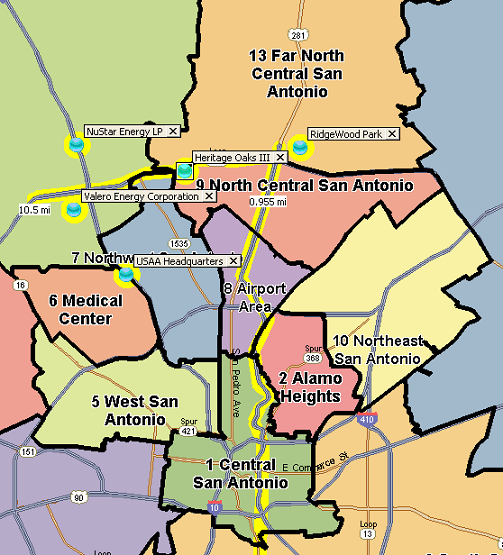 Apartment Style
Apartment developers are tapping into Far North Central San Antonio's upscale nature and access to major employers. Many of the apartments that either recently completed or that were under construction at the end of 3rd quarter 2014 were near major thoroughfares such as Loop 1604 and Highway 281. Another large chunk of new apartments are either in or near high-end communities, such as Sonterra and Stone Oak. Such apartments include:
1.) The nearly completed Sonterra Blue. This 342-unit upscale apartment community is located on East Sonterra Boulevard between Highway 281 and Stone Oak Parkway, just north of Loop 1604. Sonterra Blue boasts one, two and three-bedroom units, and has interior features that would make you feel right at home: open-concept floor plans with 9- and 10-foot ceilings, granite countertops throughout and private balconies, patios or fenced backyards, to name a few features.
2.) Then, there is the recently completed Springs at Stone Oak Village. This 360-unit community is nestled just off Stone Oak Parkway, between Highway 281 and Canyon Golf Road, within close proximity to Stone Oak Park. Springs at Stone Oak Village also offers one-, two- and three-bedroom units and has features ranging from fully furnished units and flexible lease terms to private balconies and ground-level entry into each unit.
3.) Another apartment community that recently wrapped up construction is the 474-unit NOBU Station. This apartment community is conveniently located on the corner of Loop 1604 and North Bulverde Road, just east of Highway 281. NOBU Station, dubbed an "urban retreat," has all the bells and whistles which include: a water plaza that includes a resort-style pool with stereo system, grilling areas, sundeck and TVs, a fitness center, business center and pet park.
Schools
One other demand driver in Far North Central San Antonio is its schools. One school district that shines is the North East Independent School District, which serves a large portion of the submarket. The district has around 68,000 students on 68 campuses and has approximately 9,000 employees, according to the district's website. In the past year, North East Independent School District was named District of the Year by the College Board. North East was selected among nearly 15,000 school districts nationwide for the honor based on the growth of the district's advanced placement courses and improved exam scores. Two North East campuses – Lopez and Tejeda middle schools – also received the School to Watch National Award from the National Forum to Accelerate Middle-Grades Reform based on the school's progress in reaching high-performance standards.
Attractions
1.) Parks. Lots and lots of beautiful parks in the Texas Hill Country. Some of these parks include Stone Oak Park, Panther Spring Park and Gold Canyon Park.
2.) Along those same lines, there are the Natural Bridge Caverns/Wildlife Ranch that offers a variety of tours.
3.) Far North Central San Antonio also has myriad chic boutique shops, upscale dining and golf courses, in addition to being just east of The Shops at La Cantera. It's is also within close proximity to all of downtown San Antonio's fun and cultural attractions.
(Image Source: Shutterstock)