The Nation's Top 10 Busiest Submarkets: 10. Cedar Park, Texas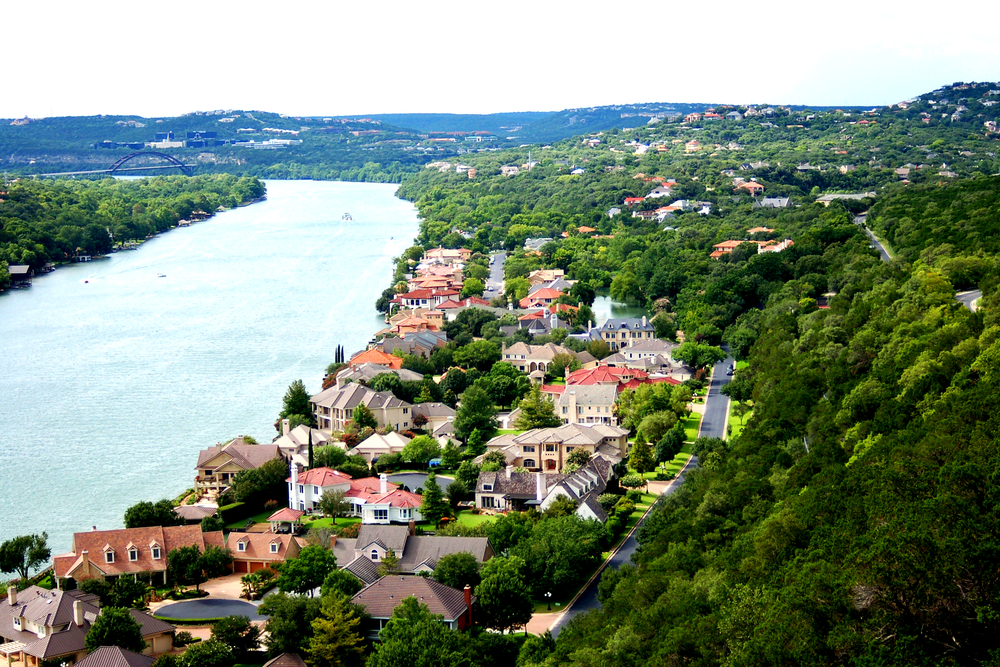 The U.S. apartment market has seen elevated construction levels in this cycle. But construction activity has been concentrated in some spots more than others, and MPF Research has identified the nation's 10 busiest submarkets for construction in this cycle. The submarkets were identified based on inventory growth since 2012, including the total number of units completed since 1st quarter 2012 and the total number of units under construction at the end of 3rd quarter 2014. Why have these spots attracted so much development? We'll take a deeper look in this series highlighting each of the top 10 submarkets.
 Cedar Park, Texas
Landing in the number 10 spot on our list of rapid inventory growth is Cedar Park. Cedar Park's existing apartment base expansion rate since 2012 is 40.9%. Turning that percentage into an actual unit count, the submarket has received 2,233 new apartments since 2012, and recorded an additional 714 units under construction at the end of 3rd quarter 2014, all of which should complete by 3rd quarter 2015.
What makes Cedar Park such a hot ticket item for apartment development? There are quite a few reasons, so let's dive in:
Source: MPF Research, Moody's Analytics, cedarparktexas.gov 
Location, Location, Location
This small but fast-growing area is a major suburb of Austin, located just 17 miles northwest of the Texas' capital city. It's located west of I-35, where the  desirable Texas Hill Country area of the metro begins. Cedar Park is also fortunate to be within close proximity to the Lake Travis area, an established, affluent area of the metro with prime shopping destinations and a plentiful park system. So Cedar Park residents have access to those amenities, without the high home prices that have long been the norm in the Lake Travis area. Therefore, you get the beautiful Hill Country views without the costly price tag – count me in!
Transportation to Major Employment Centers
Although this commuter town is a pretty good hike from downtown Austin, it is located in Austin's high-growth corridor along Highway 183, which provides a direct route to downtown. (A route that isn't the infamously congested, I-35.) If driving downtown isn't your thing, the Capitol Metrorail has two stops in the Cedar Park area: the Lakeline Station and the Leander Station. Not commuting downtown? Cedar Park is also located near Round Rock (approximately 12 miles west), where a slew of technology companies operate. Cedar Park also offers a diverse mix of top employers – National Oilwell Varco, City of Cedar Park, Cedar Park Regional Medical Center Hospital ETS-Lindgren or CoreSlab Structures, to name a few.
Growth. Lots and Lots of Growth
For the second year in a row, the city of Cedar Park ranked as the fourth fastest-growing city in the U.S., according to the Census Bureau. Cedar Park's population grew 5.6%, to 61,238 people, in the year-ending July 2013. Over that year, Cedar Park added 3,281 more residents. These people need a place to live, right? Because of this, developers have responded to the rapid population growth. Let's take a look at some apartment communities that were either completed recently or were under construction in 3rd quarter 2014 in Cedar Park. The majority of these new and oncoming apartments are located near Highway 183. Many of these projects are nestled in the beautiful Texas Hill Country, in some of the outlying areas of the submarket. And most have all the bells and whistles you'd expect to please both singles and families.
1.) Muir Lake: This apartment community recently wrapped up construction on 36 acres near Highway 183 on Avery Ranch Boulevard. It's a conventional complex that consists of 332 units. The complex has several resort-style amenities, including and indoor spa that offers a waterfall, steam room and sauna. Other amenities include a clubhouse, fitness center, swimming pool and hike-and-bike trails.
2.) Indigo : The Indigo is located on Lakeline Boulevard, just east of Highway 183 and less than a mile away from the Lakeline Station on the Capitol MetroRail. The apartment community offers one-, two- and three-bedroom units, with each floor plan representing an indigo-type color. Some amenities include a gaming lounge, fitness center, coffee bar and valet trash service.
3.) The Mansions at Lakeline This community is still under construction, with a completion date scheduled for mid-2015. The Mansions at Lakeline is rising within a 70-acre master-planned development on Lakeline Boulevard, just east of Highway 183. Once completed, the community will have 374 townhomes with one to four bedrooms and amenities including concierge services, a fitness center with a cardio theater, a splash park and playground area for children.
One other demand driver in Cedar Park includes the exemplary-rated Leander Independent School District, which has more than 34,000 students enrolled, pre-kindergarten through 12th grade at 40 campuses. In addition to these credentials, the student-to-teacher ratio is 15 to 1.
Attractions: Some area attractions include:
1.) Shopping/Eating: 1890 Ranch  
2.) Entertainment: Cedar Park Center hosts the Austin Aces, Austin Spurs and Texas Stars, in addition to several other concerts and events
3.) Entertainment: Austin Steam Train
4.) Plus, over 860 acres of park space!
(Image source: Shutterstock)