Facilities Management
Raise service levels. Slash response times. Lower costs.
Learn top tips for taking your facilities management to the next level.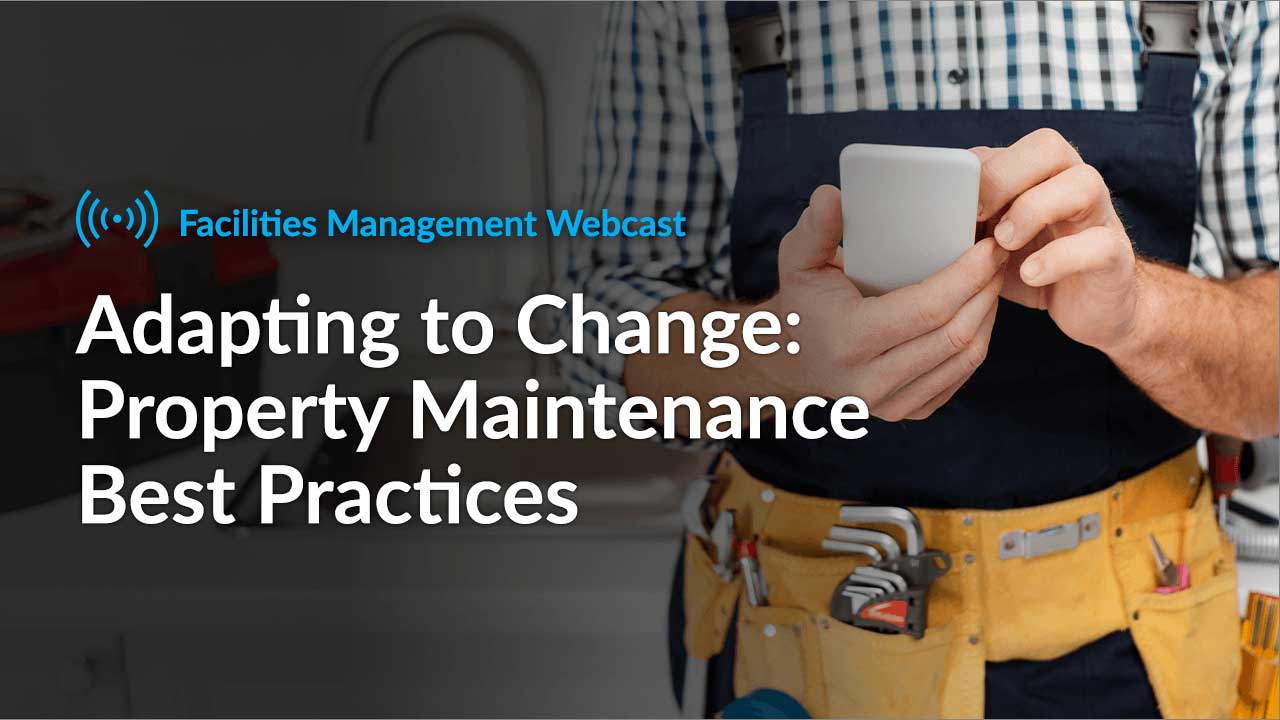 Today, running a maintenance department is more challenging than it's ever been. How do you keep maintenance staff productive in the field, close service requests faster and ensure resident satisfaction? Join Ashley Lacy, RealPage Manager of Solution Account Management, and Damien Banks, Facilities Product Manager, for a discussion on current challenges and best practices in property maintenance.
Property Maintenance Software To Go
Keep your maintenance techs out on the property and amaze your residents with faster service using RealPage® Facilities Maintenance Software with Mobile Facilities App.
RealPage property maintenance software lets you modernize your maintenance process. With RealPage you can quickly assign work orders and make-readies, view detailed reports, and perform move-in and move-outs lightning fast using your phone. You can monitor open jobs, measure performance to make improvements, and shorten response times while cutting costs.
Mobile Facilities Maintenance App
24/7 Resident Convenience
Residents can submit and track maintenance service requests 24/7 through the online resident portal .
Voice Recognition
Technicians in the field can add comments to any work order via the mobile app's built-in voice recognition technology.
Tap-To-Talk Functionality
To update an ETA or call ahead, your service techs can call the resident by simply clicking on the service ticket in the mobile app.
Mobile Facilities Improves Service at American Landmark Apartments
RealPage Mobile Facilities has improved maintenance efficiency at American Landmark Apartments. Residents submit service requests that are received in real time by technicians, which has reduced service response time from 3 days to 1.2 days.
RealPage Takes Camden Properties' Maintenance From "Good to Great"
Danielle Rivers, Business Services Manager for Camden Properties, talks about how RealPage Facilities Maintenance Software and Mobile Facilities app has enabled Camden's maintenance team to "elevate their game," taking service from good to great.
RealPage Mobile Facilities Optimizes Maintenance at Blue Ridge Companies
Gina Carter, VP of Portfolio Operations, Blue Ridge Companies, talks about how RealPage's Mobile Facilities with Spend Management enables real-time maintenance requests and facilitates ordering through vendor partners, calling it "the Amazon" for maintenance.
Camden Can't Imagine Business Without The Mobile Facilities App.
You want to keep your maintenance staff in the field closing service requests and keeping residents happy. Printing and assigning service requests, collecting paperwork and re-keying information not only takes time but can keep your staff from doing more. It's the exact thing that Camden and their facilities team have been trying to solve. That's why they began using the RealPage Mobile Facilities App. Find out how RealPage Facilities software is built to close more service requests faster, increasing resident satisfaction. Watch this short video to learn more.
Facilities Maintenance Software Saves 40% to 50% of Manageable Time.
Like most property management companies Blue Ridge Companies knows that keeping your facilities staff on task and closing service requests is one of the keys to having happy residents. Fred Kicsak, Vice President Maintenance & Service, Blue Ridge Companies uses the RealPage Mobile Facilities App to keep his team working saving 40% – 50% of his communities' manageable time. See how the facilities maintenance mobile app can help you start saving more time, reduce paperwork and increase efficiency. Watch this short video to learn more.
How Healthy is Your Property Management Software?
Make your own diagnosis by downloading this eBook. Learn how to cure workflow inefficiencies, maximize purchasing power, reduce maintenance costs, minimize risk for your portfolio, and much more.