Modernizing Your Maintenance Process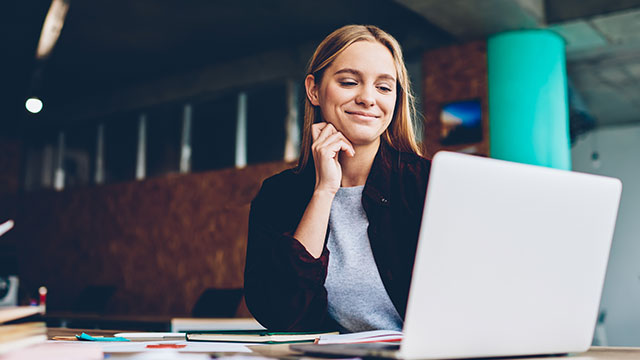 When given the maintenance test, are you "falling behind" or are you "advanced"?
Over the past 10 years, the multifamily industry has made extraordinary enhancements to marketing platforms, online leasing and social media however what has changed to the maintenance process? Do the maintenance teams have mobile access to new service requests, or do they still need to come to the office to get them? Can your Service Manager ordering online and are your maintenance teams following new safety guidelines as they continue to work?
When it comes to the maintenance process, whether you were falling a little behind or were already advanced, enhancements to the maintenance workflow will prove invaluable when we get back to some normalcy. With maintenance playing a key contender to why residents renew, now is your time to evaluate this process and put new applications into a place that will make your property come out shining!
Maintenance Gone Mobile
The easiest solution for your maintenance teams is to discover a product that they can access from anywhere! Hours used to be lost just entering a ticket into the system, more time lost getting the information to the team, and often days would pass before follow-up is done. Mobile Facilities has helped to close all these gaps providing maintenance teams a live view of open tickets, ability to communicate with residents through the app, on the spot access to close a service ticket, document communication and provide managers with move-in/out photos directly from their mobile device. While office teams are scrambling to perfect their virtual offices, the maintenance teams effectively look for ways to minimize steps along the way to be both productive and safe. Click here to learn more about what mobile options Mobile Facilities can do for your maintenance workflow. It is truly a game-changer to the way your maintenance team will rise to the top.
Common entry doors, lockboxes, mailrooms, internal and external stair railings, and models… What is your Covid-19 plan for cleaning? Mobile Facilities also makes it easy to set up inspections and checklists for your teams. Inspections can be pushed to all your properties and provide live progress for your offsite management teams to view. Quick guides have been created to help the teams learn how to quickly set up these new processes. Mobile Facilities Quick Steps
Did you know that mobile facilities seamlessly integrates with the internet of things (IoT)? By now, Owners and Operators are doing all that they can to minimize steps in the maintenance process. Automated locks save time and gain efficiencies by utilizing IoT functionality within the Mobile Facilities App all while speeding up the maintenance process. Operators can also track access to units via a central dashboard from your IoT provider making it easy to know what entryways to clean first. View Facilities - Keeping Maintenance Teams Moving
How to Manage Your Facilities- Best Practices
Printed service requests, electronic methods of follow-up, or the main screen on your Resident Portal, Do you have your Covid-19 communication displayed? Now is the time to ensure that you are over-communicating and documenting more than ever! Many Owners and Operators are selecting to add or soften the messages on their service requests and other documents. Take the time to review each of your documents and ensure that the language adheres to your Covid-19 plan. New enhancements have been added to be able to add a banner to service tickets. Click here to learn more! Updating and adding documents for all of your properties is easy with Doc Management. Click here to watch a video that will help review the how to's in managing, updating and adding new documents for your teams.
For a full comprehensive best practice guide on how to manage your facilities from inspections to communication, take a look at the Facilities Playbook here!
Facetime, Email, Phone or Text- Over-Communicate!
RealPage's Active Building has made the process of communication with residents flawless, Residents are able to see daily messages from the onsite teams, receive updates via text or email. Having a central place for communication is key for maintenance teams to showcase their efforts as well. Something as simple as posting a picture of the team cleaning the entry doors can make the residents feel that your team is there to help and soften the fact they cannot get to all non-emergency requests at this time. Print out this Quick Step guide to help you utilize your community neighborhood to its fullest!
A resident portal is ideal however, companies that do not currently have this platform in place can consider sending a mass email to keep their community informed. This can be done directly from OneSite Leasing and Rents. Follow up on maintenance request, renewals, elderly wellbeing, and the discussion of payment plans can also be done via text messaging in OneSite Leasing and Rents. Click here to watch a short video to learn how to use the text feature.
Did you know that companies that do not have a resident portal in place can still send a mass email through OneSite Leasing and Rents? Follow this quick step by step and learn how to quickly communicate with your residents through OneSite
Need supplies and no one is answering!
Due to limited office staff and vendor offices closed, many maintenance teams are experiencing long waiting times or not able to get a vendor at all. Now is the time to help streamline this process and set up purchasing technology and vendor assistant for each of your sites. Ops Technology has made the process of buying and organizing your supplies online both quick and simple. Check out the Quick Steps Guide to see everything this program assists you with and how it will not only help your teams during this transition but save them time in the future for more projects!
Weekly training and refreshers for new and existing users are continually available for Ops Technology. Enroll today to continue to ensure your maintenance teams get the best value of their time. If not an Ops user yet, Talk to your RealPage Sales team to set up a demo today!
Having a backup plan for vendors is essential. Although in many states, construction and trades are still able to work, many have limited their staff, reduced to emergency cases only, and even closed during this time. Maintenance teams must devise an alternative plan in the event that their regular vendor is not able to get there on time. I think we can all agree that move-ins are valuable and we do not want to delay them! Have a plan in place. RealPage's Vendor Marketplace is FREE to clients. This marketplace will help your teams line up new vendors in the event they can not get there in time. (Insert Vendor Marketplace Flyer) Vendor Credentialing can also help with this! This program can help your teams to find new vendors but most importantly ensure vendor compliance! It will be essential for properties to track what vendors have been affected by recent closures and are adhering to your required insurance policies. Click below to learn more about Vendor Credentialing.
Maintenance Communication Reboot
It's important to try and look at positive that will come out of this transitional time. More solutions are being adopted globally to be able to have effective communication from anywhere. Reporting is being revamped to help streamline inspections, document project progress, and provide live updates. A mobile solution will help you to close the gap on some of your maintenance flaws and open the door for a new solid process. Owners and Operators will be asking themselves, "Why didn't we do it this way before?"
Have a question about our products or services?