Expense Management
Create powerful synergies and uncover new opportunities to cut procurement costs, energy inefficiencies and utility expenses with the combination of RealPage® Spend Management and RealPage Utility Management.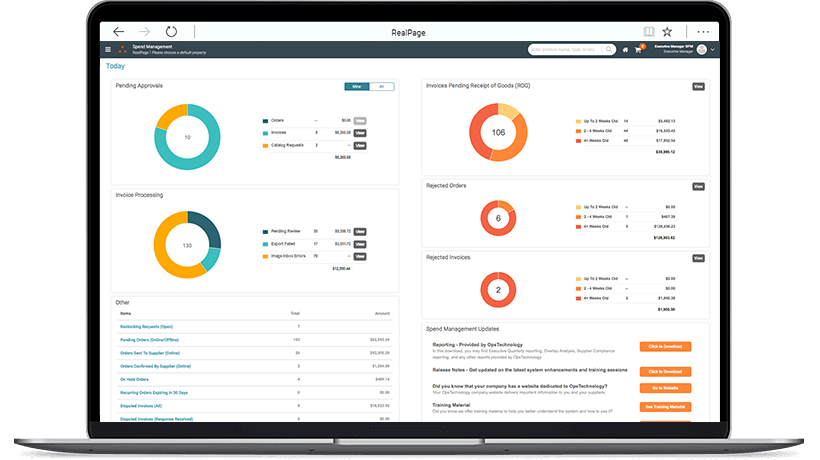 "By automating the vendor credentialing and accounts payable workflow, and executing on vendor compliance, paperless invoice processing, ACH and utility bill payment intiatives with RealPage, we decreased corporate check volume 67% and cut the time to complete the vendor payment life cycle in half."
"Our close relationship with RealPage has been great—it fits very much into our mindset of continuous improvement, and it's helped make our operations much more efficient."
More Ways to Cut Costs
An end-to-end approach to expense management.
Committed to Your Success
Discover the difference RealPage Expense Management can make in your bottom line.
Thank You!
A RealPage Utility Management team member will contact you soon.
RealPage Expense Management gives you control and visibility into your procurement and utility spend, helping you increase NOI while decreasing risk. In addition to bringing you the industry's most comprehensive solution, we also deliver value-added services to drive the success of your expense management program.
Onboarding
Our high-touch approach to service ensures your spend and utility program is optimized and online.
Implementation
Our consultative implementation process is designed for smooth transition to deliver value quickly to your business.
Account Management
A dedicated account manager with expertise in Spend or Utility Management works closely with you to maximize your success.
Adoption and Consulting Services
Optimize your spend, vendor compliance, benchmarking, and other programs with our adoption and consulting services.