Portfolio Investment Management (PIM)
A solution that allows you to share your investments' performance with stakeholders and gives the data analytics necessary to measure the results against your investment objectives? That could be pretty useful.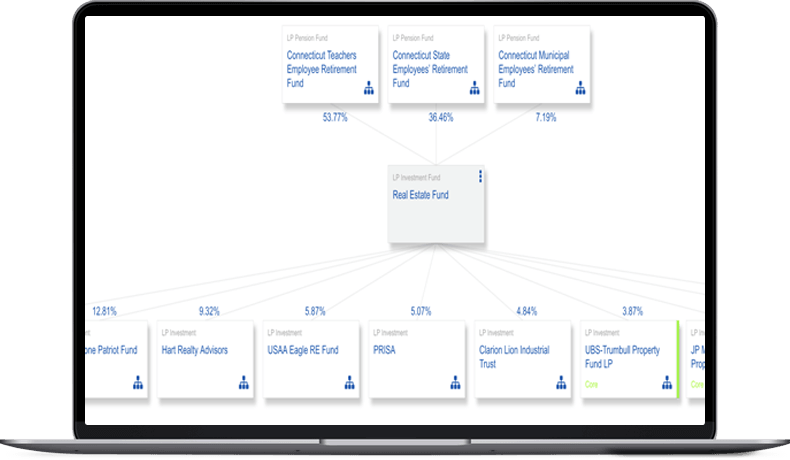 Answers to Questions Beyond Real Estate
Your alternative investments portfolio is filled with more than just real estate investments. RealPage Portfolio Investment Management was built to provide you with a view of the performance of all of them. With the ability to provide transparency to stakeholders throughout your organization, not to mention data models specific to both general and limited partners, it allows you to benchmark your performance with attribution against investment characteristics, regardless of their classification. And provides you with ownership of the results even when you own more than property.
A Solution as Comprehensive as the Portfolios It Covers
Customize
PIM allows you to customize the data you want to capture and the ways you want to report it.
Configure
Your investments aren't uniform so the models you use to predict their performance need to be as configurable as they are.
Integrate
PIM is a valuable part of the Asset Investment Management solution and, as a result, it provides full integration with the other tools in AIM. Through integration with PAM, it delivers transparency into operational performance. It is also fully integrated with Performance Analytics Benchmarking for Multifamily Assets.
Clearly Envision Investment Structures
One of the features of the Portfolio Investment Management tool is the ability to create graphical ownership structures. It allows General Partners to visualize every Limited Partner with a stake in the properties they're managing and exactly what all of those properties are, all at the same time. Limited Partners can see how great an ownership stake they have in a particular investment while also seeing all the properties that make up that investment.