Texas Apartment Construction and Permitting Reach All-Time Highs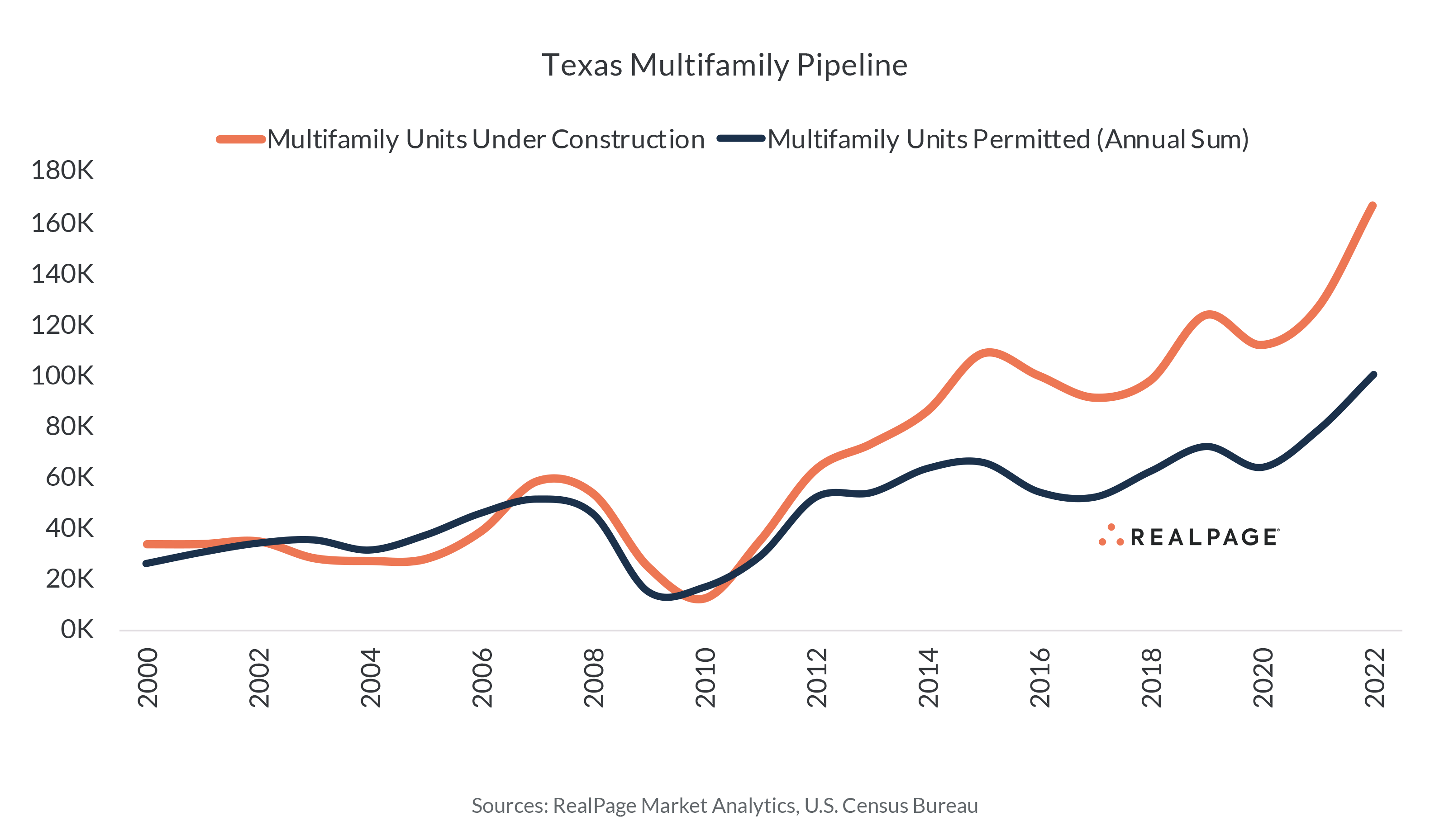 While Texas apartment construction activity generally runs above national averages, the multifamily building pipeline in the state is now bigger than it has ever been. At the end of 2022, nearly 170,000 market-rate apartments were under construction across the Lone Star State. That was an all-time high for Texas and topped the state's 2020 level by 55,000 units. As is usual, construction in Texas is concentrated across a few major markets. Dallas-Fort Worth remains the nation's apartment construction leader, as it has been for a while, boasting 65,000 units under construction. Austin, which has seen a significant building boom in recent years, has 42,000 apartments currently under construction and saw another 22,000 units permitted in the past year.
For more information on the state of the Texas apartment market, including forecasts, watch the webcast Market Intelligence: Q1 Texas Update.