Top Five Markets with the Most Apartment Construction Activity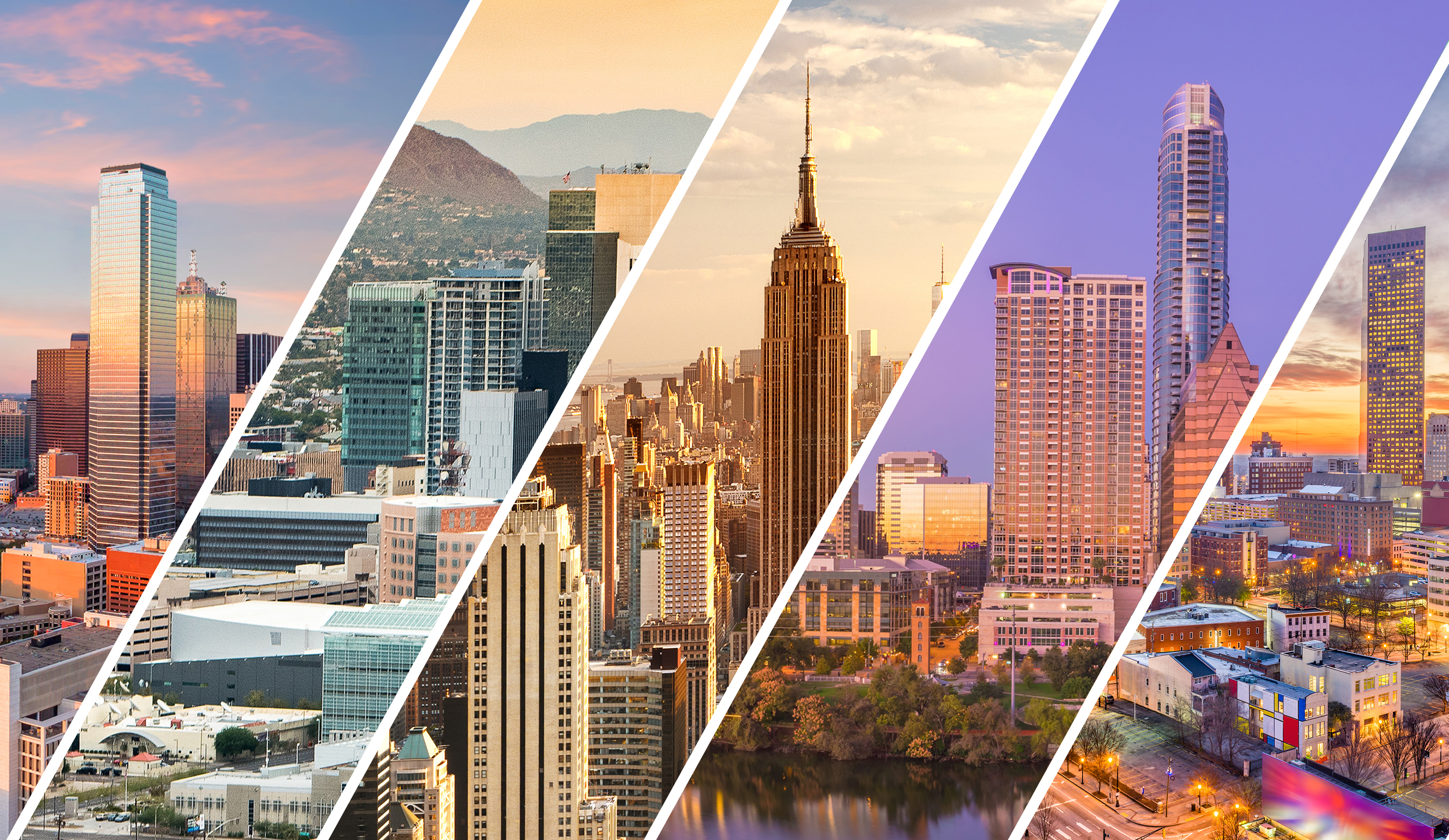 Nearly a quarter of the nation's apartment construction activity is rising in just five markets.
While the pace of apartment construction seems to be up everywhere, markets with the most underway are typical heavy hitters: Dallas, Phoenix, New York, Austin and Atlanta, according to 4th quarter 2022 data from RealPage Market Analytics. With roughly 38,000 to 51,000 units under construction at the end of 2022, these markets account for 23% of all the construction activity rising in the nation. And that's quite a feat, considering the U.S. has a record 971,500 units under construction.

Dallas
Apartment developers are building just over 50,000 units in Dallas, a volume that will increase the existing apartment base – already one of the largest nationwide – by another 7.5%. Dallas is no stranger to big apartment construction activity. In fact, this market has been a nationwide leader for a decade, with nearly 172,000 units built here during the past 10 years, the biggest volume in the U.S. during that time frame. But just to provide scope, the average annual pace of construction activity over the past 10-year period has been closer to 34,000 units. In fact, apartment construction in Dallas hit a five-year low in 2020 and it wasn't until 2022 that development numbers really took off. Of the 50,000 units currently underway in Dallas, about half of those are scheduled to deliver in calendar 2023.
Phoenix
Nearly 47,000 new apartments are underway in Phoenix, with that supply set to increase the existing unit base by 12%. That's one of the strongest percentage increases among the nation's 50 largest apartment markets. This volume is not unexpected, given this market saw multifamily permits surge in 2020. Developers have already built over 75,000 apartments in this market in the past decade, with construction activity increasing the existing stock here by nearly a quarter in that time frame.
New York
New York is already the nation's largest apartment market, with an existing unit count of more than 1.9 million units at the end of 2022. Over the past ten years, 88,900 units were built in the Big Apple, increasing that large existing base by 4.9%. As of the end of 2022, another 44,000 units were under construction, with those set to increase the volume of existing stock by 2.3%.
Austin
The 41,700 or so units under way in Austin will increase the existing base by 14.6% – one of the fastest clips nationwide, trailing only the pace in Nashville and Charlotte. This market has seen roughly half of its existing stock delivered just in the past decade. Roughly 94,000 units were delivered here in the past 10 years, increasing the existing base by 49.7%. That was the biggest increase nationwide among major apartment markets.
Atlanta
A little more than 37,700 units were under way in Atlanta at the end of 2022, with that volume set to swell the existing base by 6.9%. This apartment base has seen over 91,000 units delivered in the last decade. Of the stock currently underway, about 23,000 of those units are scheduled to complete in 2023. The urban core, which has grown significantly in the past five years, is slated to receive 20% of the stock coming online in the next year.