Apartment Market Comparison: Seattle vs. Tacoma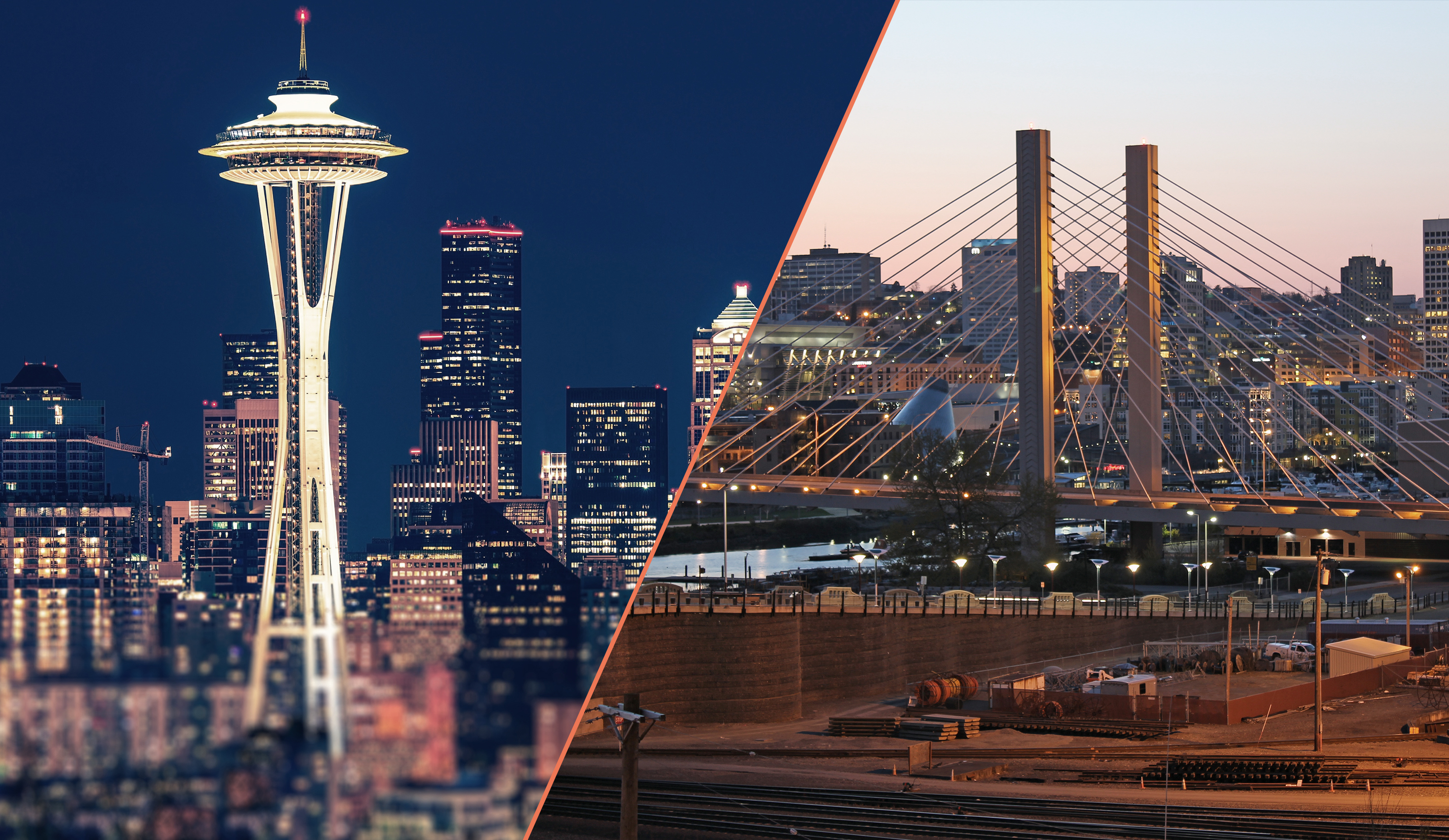 While located closely to one another along the Puget Sound, Seattle and Tacoma are two very different markets. Seattle is a major market with a strong tech sector and a cultural hub. Tacoma is the more affordable alternative, a smaller town with attractive outdoor recreational options.
This is the latest in the RealPage Market Analytics series comparing and contrasting neighboring apartment markets.
Seattle, of course, claims the larger population at over 3 million residents, compared to Tacoma's roughly 910,000 residents. Seattle lost 0.3% of its resident base in calendar 2021, according to the latest data from the U.S. Census Bureau. In contrast, Tacoma saw growth of 0.3%.


Seattle made history as the first epicenter of an early U.S. outbreak of the COVID-19 pandemic. Along with some other gateway markets, Seattle was hit hard not only by pandemic-era job cuts, but also by residents fleeing the city for less expensive rental options when employees started working from home. Tacoma benefited greatly from that transition, offering residents more affordable alternatives. As of 4th quarter 2022, Seattle's apartment rents averaged about $400 higher than in Tacoma. Seattle rents averaged $2,176 per month, while prices are just over $1,700 in Tacoma.
It took until June 2022 for Seattle to recover all jobs lost during the pandemic. Because Tacoma didn't lose quite as many jobs as Seattle, it recovered sooner, hitting its pre-pandemic mark in February 2022. As of January, Seattle's total employment sits about 12,600 jobs above its February 2020 rate. Meanwhile, Tacoma is just 5,600 jobs above the pre-pandemic level.
Both markets have a median household income above the national norm of about $69,000, but Seattle's median of over $103,000 is about 20% higher than Tacoma's median of about $82,000.

Seattle added nearly 85,000 new apartment units in the last decade. Even with the market's high existing unit count, all those units have increased inventory by a stunning 29.8%. About three in 10 apartment units in Seattle have been built in the last decade. That growth pace is similar to some other major markets like San Antonio, Denver and Orlando. Seattle's South Lake Union/Queen Anne and Redmond submarkets have nearly doubled apartment inventory in the past 10 years, while Downtown Seattle added 11,800 units, increasing the existing base by 57%.
Meanwhile in Tacoma, about 7,600 new units since 2012 have grown that apartment market by 14%. East Pierce County logged an additional 3,300 units, growing that submarket over 25% in the last decade. North Tacoma has also seen big growth, with an inventory increase of 2,900 units, or 19.2%.

In terms of renter demographics for market-rate apartments, Seattle and Tacoma differ a bit. Seattle's largest renter cohort is Roommates by Necessity, with those residents making up a little more than 30% of the renter population. The Affluent Singles cohort isn't far behind with 25% of the renter base. In Tacoma, by contrast, Starting Out Singles comprises the largest renter cohort with nearly 29% of the renter pool, though Roommates by Necessity does make up another big slice of the renter base. Those differences make sense, given Seattle's higher price tags.
Next up, compare the neighboring markets of New York and Newark.