Renter Segmentation and What it Can Tell Us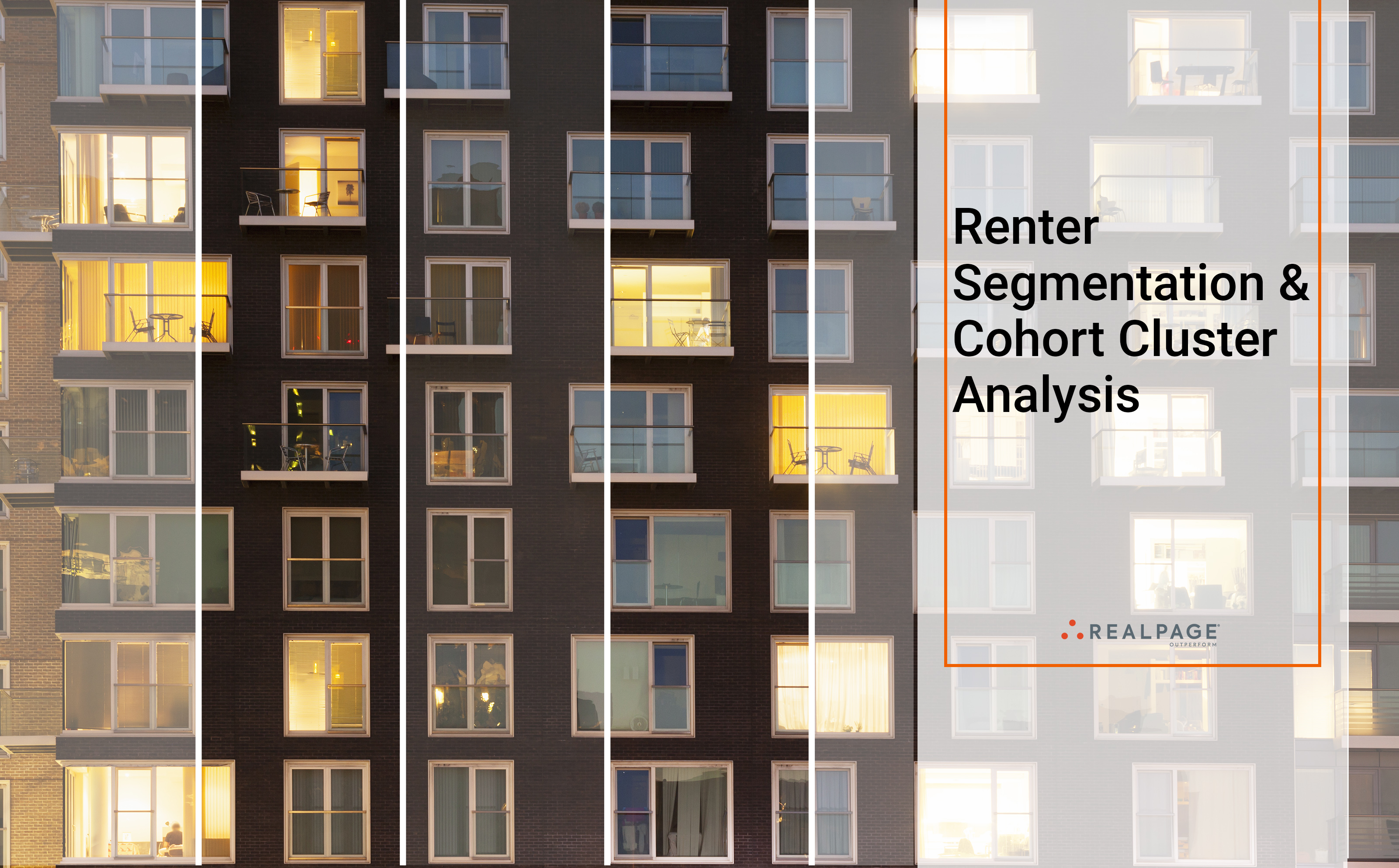 Demographics is an interesting area of study. After all, it's fun to learn more about our friends and neighbors, and the lives of people who live and work in other places. Still, what really sets demographics analysis apart is its impact on just about every type of business decision. Most businesses are fundamentally a vehicle to provide goods and services to some type of customer – and a deep and thorough understanding of what that customer needs and wants can guide everything from overall strategic direction to operations to point-of-sale interactions. 
Arguably no industry is more dependent on demographics data than real estate. Both commercial and residential real estate investments are unique compared to other asset classes in a multitude of ways, but three traits in particular necessitate a very deep understanding of underlying demographic data: the size of the investment, longer time horizons, and asset appreciation potential.
To better understand exactly who today's apartment renters are, RealPage data scientists analyzed more than 11 million individual apartment leases to create an industry-leading cluster analysis of U.S. apartment renters. This resulted in seven renter cohorts based on a suite of demographic variables, including renter income, age, marital status, kids, pets, cars and more. Apartment product selection criteria were also included, such as property age, class, location, number of occupants, lease term, effective rent, rent-to-income ratio, length of stay and propensity to renew.
RealPage data scientists found that most renters fall into one of the following categories: Starting Out Singles, Roommates by Necessity, Affluent Singles, Independent Seniors, Established Couples, Families and Young Couples.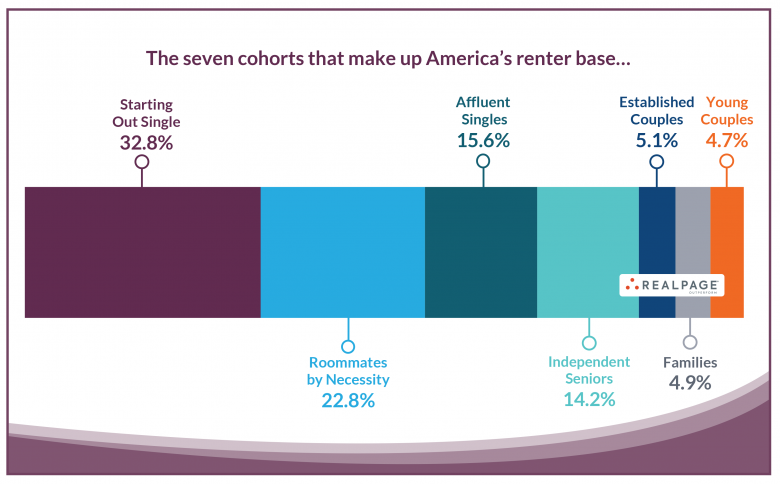 Over the course of the next few weeks, we will be analyzing individual renter segmentations, pinpointing key trends in key areas of the country, providing insights to how this data set can help with business decisions, now and in the year to come.