Apartment Market Comparison: Los Angeles vs. Anaheim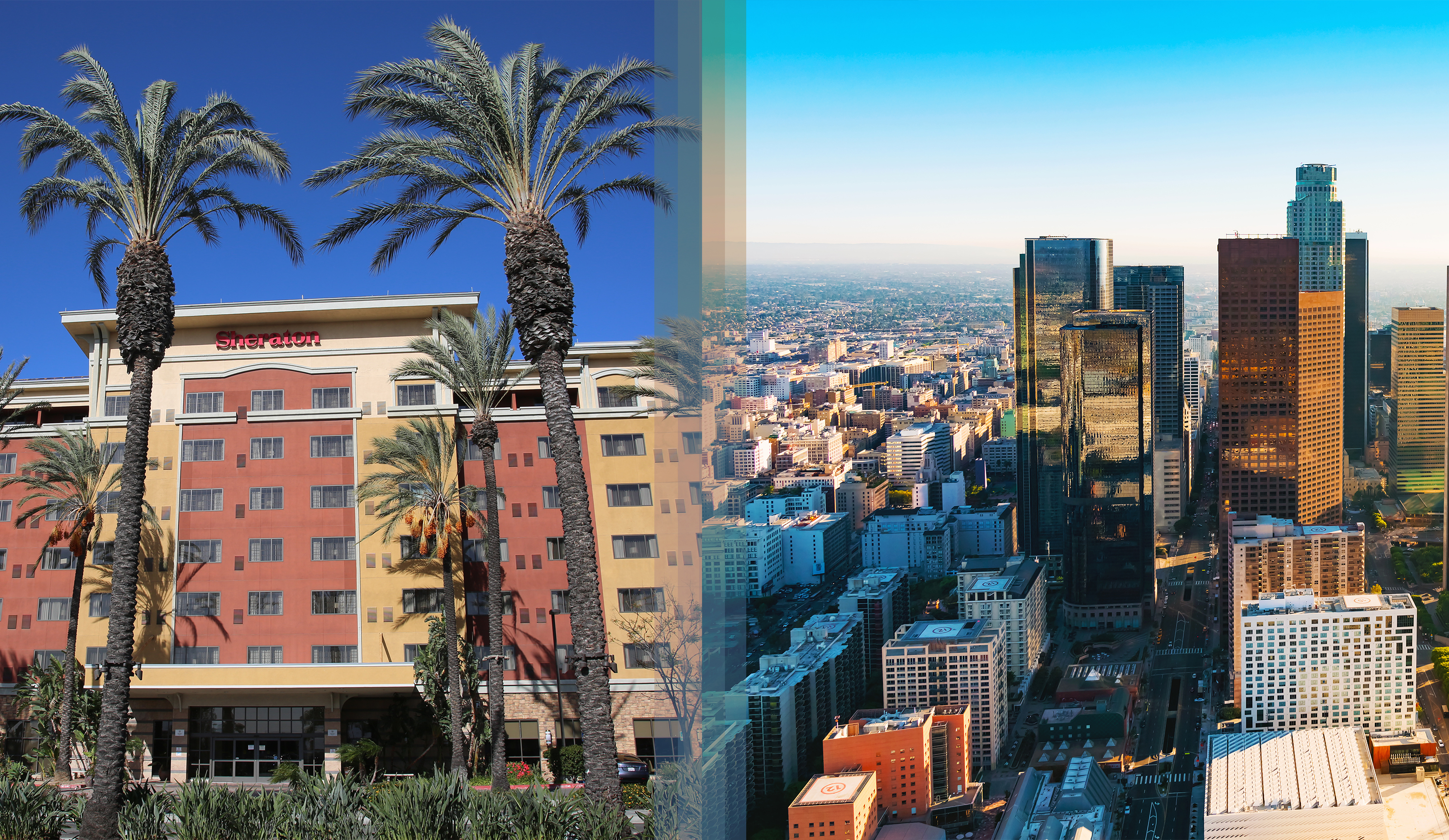 Orange County is known as an affluent tourist hub in Southern California, rife with theme parks and high-end shopping. Los Angeles is the commercial, financial and cultural hub of the West Coast. While only about 30 miles apart, these two apartment markets have some key differences.
Over the next several weeks, RealPage Market Analytics will be comparing and contrasting neighboring apartment markets.
For starters, Los Angeles has more than triple the population of the Anaheim-Santa Ana-Irvine metro, often called Orange County. In both markets, though, population change has been minimal over the last few years.
Anaheim's population has climbed a marginal 0.4% from 2020 to 2021 (the latest data available from the U.S. Census Bureau), though population declines were seen in several categories, including adults aged 20 to 34 – a prime demographic for apartment residents – and children under 5 years.
Los Angeles, meanwhile, has seen its population stagnate over the last five years, dropping a mere 0.4% from 2016 to 2021. Population declines were most severe for younger residents with the deepest losses in children under 9 years and adults aged 20 to 34.

While virtually all markets were hit hard by pandemic-induced job cuts in early 2020, Los Angeles, in particular, experienced deep job cuts and has – until recently – struggled to recover. In November 2022, Los Angeles regained all jobs lost in the pandemic and now has an employment base of 4,624,700, about 4,200 jobs more than the February 2020 rate. Orange County, meanwhile, regained all lost jobs in October 2022 and now has an employment base of 1,702,400, about 19,000 jobs more than the February 2020 rate. In the year-ending December 2022, job growth in both markets has been strong and easily exceeded the national pace of 1.6% growth.
Orange County's employment base is about 20% Professional and Business Services, making up the largest employment category. Trade, Transportation and Utilities and Education and Health Services make up another 15% each and Leisure and Hospitality Services makes up about 13% of total employment. In Los Angeles, Education and Health Services makes up about 20% of the market's employment base, followed closely by about 19% in Trade, Transportation and Utilities.
Median household incomes are about a quarter higher in Anaheim ($100,485) than in Los Angeles ($76,367), and both outpace the national norm of about $69,000.

Given the differences in employment and household income, it would be fair to expect average rents in these two markets to differ quite a bit. However, rents in both Anaheim and Los Angeles hovered at about $2,700, according to 4th quarter 2022 data from RealPage Market Analytics. That compares to a national norm of $1,781. Median rent-to-income ratios for market-rate apartments also stood within the affordability ceiling for both markets. Rent-to-income ratios averaged 22.8% in Orange County and 22% in Los Angeles.
Renter demographics vary quite a bit across the Southern California markets. Orange County's largest renter demographic is easily the Roommates by Necessity cohort, making up about 40% of the renter base. That ranks among the highest rates of this cohort in the nation, seconded only to the Bay Area.
In Los Angeles, by contrast, the largest cohort is Affluent Singles, making up over a third or the renter base. Roommates by Necessity make up another sizable chunk at about 30% of the market's renter base. Orange County has nearly double the Families and less than one third the Established Married Couples. Both markets have about the same rate of Young Couples and Independent Seniors.
When looking at apartment development, Los Angeles again dwarfs Anaheim, much like in population. The number of apartments underway in Los Angeles roughly quadruples the volume rising in Orange County, although Orange County's 10-year supply pace has been higher. Since 2012, apartment inventory has climbed nearly 13% in Orange County, compared to about 7% in Los Angeles.

That new supply hasn't been evenly spread throughout the two markets. Orange County's North Irvine submarket has seen apartment inventory shoot up by nearly 40% in the last decade. West Irvine's 10-year inventory growth rate wasn't far behind at about 35%.
Downtown Los Angeles, meanwhile, has seen a resurgence of all kinds of development in the last few years and apartment inventory there has grown by over half in the last decade.
Both markets can expect manageable levels of new apartment supply in 2023. Los Angeles has about 29,000 units under construction, with about 20,500 of those units expected to be delivered in 2023, growing the market's inventory by a moderate 1.8%. In Orange County, just over 5,500 units are underway, with nearly 4,000 of those expected to come online in 2023, growing apartment inventory 1.5%.
Next, explore the similarities and differences of neighboring apartment markets in Washington, DC and Baltimore.