Job Gains Slow Sharply in Major Metros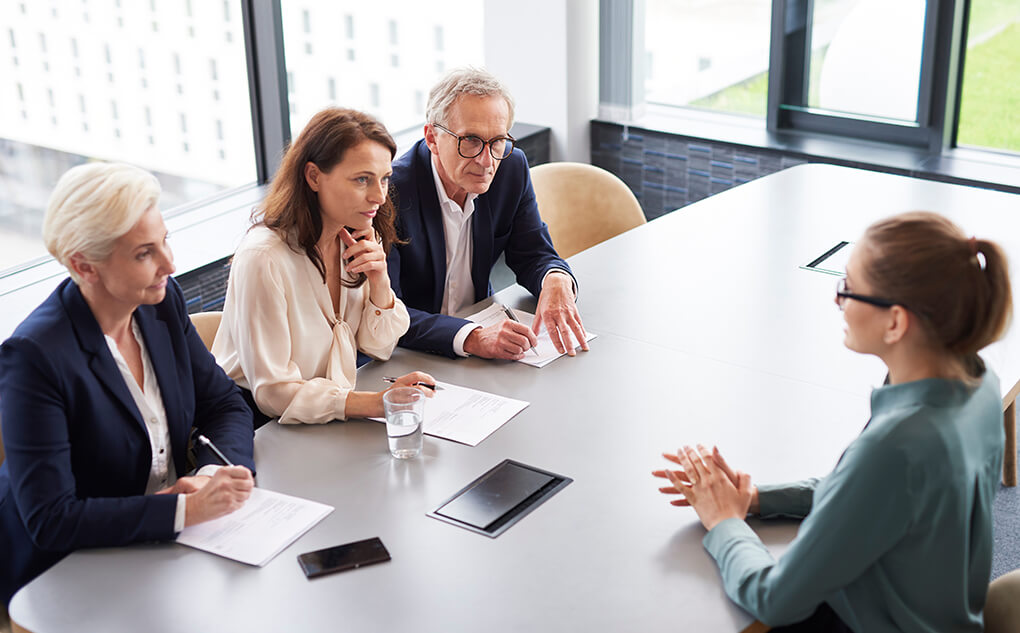 While employment growth is still relatively solid nationally, there are significant signs of slowing, especially at the metro level. According to the latest data release from the Bureau of Labor Statistics, all but one of the top 10 metros ranked by annual job gains in July experienced a decrease from their totals from June.
Altogether, the top 10 markets created 198,000 fewer jobs in the 12 months-ending July than the same period through June, a decrease of 17.7%. Additionally, the sum of jobs gained in the top 10 markets in July fell below one million jobs for only the second time since the post-pandemic recovery began.

Only seven of last month's top 10 markets returned to this month's list with just the first two remaining in place and several other markets changing rankings.
New York continues to lead the nation in annual gains but fell below the 200,000 jobs gained level with 188,700 new jobs for the year-ending July. That was down about 16,200 jobs from last month and 243,800 less than last July. Dallas remained the #2 market with an annual gain of 128,000 jobs, about 20,000 jobs fewer than last month and 59,400 less than last July's annual total.
Los Angeles' annual job gain total was virtually unchanged from June's at 104,300 jobs (down 105,500 from last July), but weaker gains in other metros moved the City of Angels up two spots into #3 this month. Houston slipped one spot to #4 with 96,800 jobs gained, down almost 80,000 jobs from last year and almost 28,000 fewer than in June.
Philadelphia also slipped one spot to #5 with 94,000 jobs gained in the 12-months ending July, which was 50,100 fewer than last year and about 11,000 less than in June. Boston jumped three spots to #6, increasing their annual gain slightly from June to 81,100 jobs but that was still almost 16,000 less than last July.
Chicago saw a significant decrease of 28,100 jobs from their annual total in June to land at 64,500 jobs gained through July, dropping the market one spot to #7 for the month. The remaining three top 10 markets displaced Atlanta, Washington, DC and Seattle from June's list of top job gain markets, as the average decrease in annual job gains for these three markets was -26,000 jobs for the month.
Charlotte gained 55,500 jobs, Tampa 53,600 jobs and Phoenix 52,800 jobs through July to finish out the top 10, and each was down an average of about 6,000 new jobs from June's totals.
Compared to June's annual job gain totals, the next 10 markets ranked by annual job gains (#11-#20) had 113,700 fewer new jobs for the year than the month before, a decrease of almost 20%. Additionally, only three markets had annual job gains of 100,000 or more, two less than in June. Another 10 markets gained between 50,000 and 99,999 jobs, three fewer than last month. However, none of RealPage's top 150 markets recorded annual job losses in July.
Like annual job gains, the annual percentage change in employment saw some significant slowing as well. The average employment percentage gain for the top 10 markets averaged 4.6% in July compared to 5.4% last month. Additionally, eight of July's top 10 markets had lower percentage employment gains than in June.
Seven markets returned to July's top employment change list from June with the first two in the same order. The energy-dependent market of Midland/Odessa continued to lead the nation for percentage growth at 5.2%, down 240 basis points (bps) from last month. Charleston, SC returned at #2 with 5% growth, down 130 bps from June.

Ann Arbor, MI jumped onto this month's list at #3 with 4.6% job growth reported and Las Vegas followed at #4 with 4.5% growth. Deltona-Daytona Beach-Ormond Beach, FL also debuted on the list, tying with Las Vegas with 4.5% growth. College Station-Bryan, TX, Dallas and Manchester/Nashua/Concord, NH tied at #6 with 4.4% job growth but each was down between 70 and 110 bps from June.
Rounding out the top 10, Fort Worth and Salinas, CA tied with 4.3% growth, but Fort Worth slipped 50 bps from last month while Salinas improved by 40 bps to join the top 10. With the significant slowing in nation-leading Midland/Odessa, the difference between #1 and #10 for job growth dropped from 290 bps in June to just 90 bps in July.
Compared to one year ago, Midland/Odessa slowed the most for job growth among the top 10, falling 500 bps for the year. Las Vegas fell 330 bps, while Dallas slowed by 240 bps from last July. Outside of the top growth markets, Naples FL fell 610 bps from last year's job growth to 0.2%, followed by Stockton-Lodi, CA with a 580 bps drop to 1.6% growth.
The weakest major markets for percentage growth are in the industrial Midwest, Mid-South and Mountain West. Major markets with sub-1.0% growth include Denver, Baltimore, Memphis and Cleveland, while sub-1.5% growth major markets include Riverside, Toledo and Chicago. Eighty-four markets had annual job growth rates above the not seasonally adjusted national average of 2.1%, 19 more than in June.