The Five Largest Apartment Transactions in 2nd Quarter 2023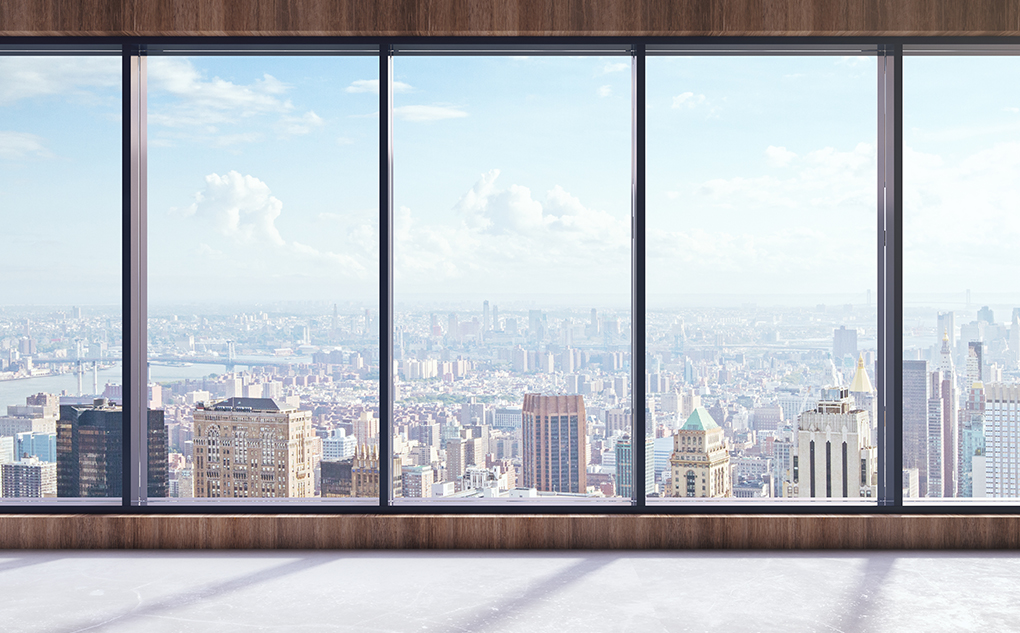 Investments in U.S. apartments leveled off in 2023's 2nd quarter amid the rising cost of debt and economic uncertainty. Though the asset class remains an attractive commercial real estate investment, sales have fallen below pre-pandemic levels.

Nearly 1,260 apartment properties changed hands at a value of $28.2 billion during 2nd quarter 2023, according to MSCI Real Capital Analytics. The overall sales volume during the quarter was down 72% year-over-year. This was also well below the 4th quarter 2021 peak, when around 5,300 properties changed hands for more than $165 billion as the result of pent-up demand following the onset of the pandemic. Recent activity was also well below the $42 billion quarterly average during the five years leading up to the pandemic (2015-2019). The average price per unit has continued to fall, registering at $196,672 in 2nd quarter, down 19% year-over-year and the lowest level in two years. By comparison, per unit pricing from 2015 to 2019 averaged $151,000. Meanwhile, cap rates for apartment transactions in 2023's 2nd quarter were up 70 basis points (bps) year-over-year, averaging 5.3%. That was the highest cap rate in nearly four years. Still, multifamily cap rates during 2nd quarter remained the lowest among major property types.

In the year-ending 2nd quarter 2023, transactions totaled nearly $189 billion with around 7,900 properties trading hands. Looking back over the past few years, sales dipped in calendar 2020 due to the pandemic, when about 7,200 apartment communities were sold for roughly $148 billion. That was well below the volume from 2019, when 9,000 properties traded hands for $195 billion. In 2021, transactions jumped back up again, with over 13,000 properties trading hands at a value of $357 billion. Transactions began to ease in calendar 2022, with around 11,500 properties trading for roughly $305 billion.
These are the five largest single-asset apartment transactions from April through June, representing properties in the Northeast, Midwest and West.

265 East 66th Street
In April, Manhattan-based real estate investor Black Spruce Management acquired a 45-story residential tower in New York. Black Spruce purchased the high-rise from New York-based Solow Realty, a division of Soloviev Group, for approximately $403 million, ranking as the largest single-asset apartment transaction during 2023's 2nd quarter. The 322-unit building at 265 E. 66th St. in Manhattan's Upper East Side was built in 1979 and renovated in 2015. The purchase price came to roughly $1.25 million per unit. Amenities include a doorman, concierge, fitness center, pool and sundeck.
Alta Revolution (Revolution at Assembly Row)
Chicago-based investor Mesirow Financial purchased the Alta Revolution apartment community in the Boston market for $188 million in May. The 329-unit property traded for roughly $571,400 per door. This was the second-biggest apartment transaction in the U.S. during the April to June time period. Located along Revolution Drive in Somerville's Assembly Square neighborhood, the apartment building was completed in 2022. The seller was Atlanta-based Wood Partners, which initially bought the property in 2019 for $34 million and then completed construction three years later. The six-story community features, a spa, swimming pool, bike storage, game room, fitness center and clubhouse. The property has been rebranded Revolution at Assembly Row.
La Jolla International Gardens (Allina La Jolla)
The third-largest apartment transaction to take place in the nation during 2nd quarter was the sale of an asset in the San Diego market. Palo Alto, CA-based Pacific Urban Investors acquired the 400-unit development from San Diego-based The Premiere Residential in late April for $117.3 million or roughly $443,000 per door. The four-story community which sits on seven acres off Lebon Drive in the La Jolla/University City submarket was built in 1986 and renovated in 2014. Amenities include a clubhouse, hot tub, swimming pool, fitness center, sand volleyball court and barbecue grills. The new owner, which has renamed the development Allina La Jolla, plans to invest in modernizing the community's amenities, including expanded communal areas and upgrading resident unit interiors.
North Water
Atlanta-based Invesco recently sold the residential portion of a 50-story tower in Chicago for a huge loss. The company purchased the apartments for $240 million shortly after completion in 2016 and sold them to Miami-based Crescent Heights in early June for $173 million. Despite the deep discount, the transaction ranked as the fourth largest in the nation during 2nd quarter. The sale price of the 398-unit North Water apartments at 340 E. North Water St. in the Streeterville/River North submarket came to just under $435,000 per unit. A 400-room Loews hotel on the lower 14 floors of the tower is owned separately and was not part of the deal. Apartment amenities include electric vehicle charging stations, rooftop pool and sky lounge, community lounge with full kitchen and a fitness center.
Avalon at Newton Highlands (The Aven at Newton Highlands)
In late June, New York City-based Abacus Capital Group purchased the 294-unit Avalon at Newton Highlands apartment community in the Boston market. AvalonBay Communities, an equity REIT based in Arlington, VA sold the development for $170 million or roughly $578,000 per unit, ranking as the fifth-largest transaction in the nation during 2nd quarter. The four-story community is located along Needham Street in Newton within the Waltham/Newton/Lexington submarket. The property was completed in 2003 and features a pool and sundeck, sports court, fitness center, outdoor grills, electric vehicle charging stations, dog park, children's playground and a resident lounge with billiards. The development has been rebranded The Aven at Newton Highlands.