East Coast Urban Cores Performing Better than West Coast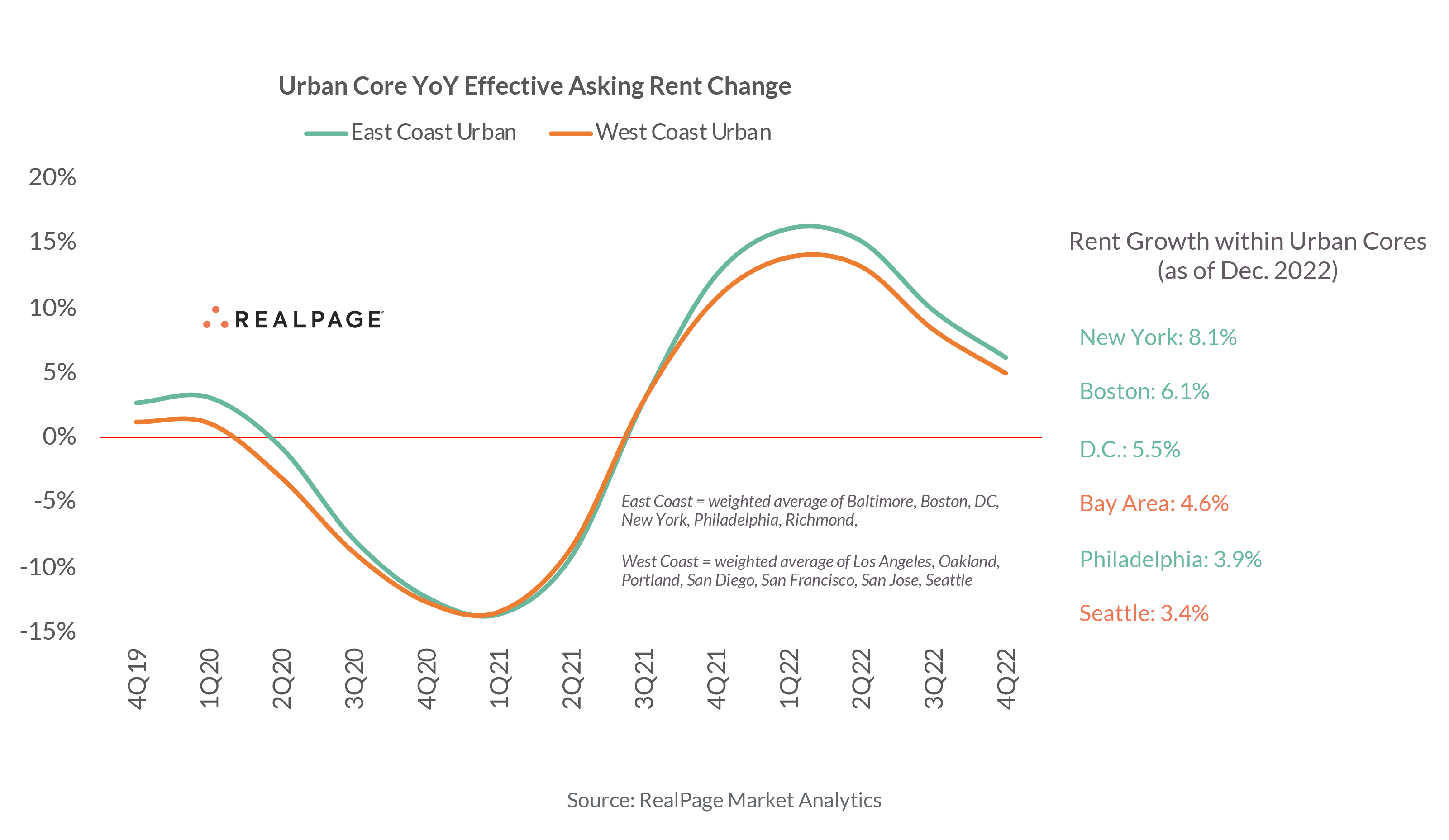 While recovery in coastal markets is moderating, the urban core submarkets along the East Coast have generally fared better than neighborhoods along the West Coast. As of 4th quarter 2022, East Coast urban cores averaged annual effective asking rent growth of 6.1%, notably ahead of the performance in West Coast urban cores (4.9%). This has a lot to do with local economic makeup. In the tech-heavy West Coast markets, the work-from-anywhere trend of the past few years has had a strong influence on rent positioning. Meanwhile, the finance-heavy East Coast markets have seen more jobs return to the office and have therefore seen less of an impact from the remote movement. In the urban cores of East Coast markets like New York and Boston, rent growth remains solid at over 6%, while in the central submarkets in West Coast markets like Seattle and the Bay Area, rent growth is closer to 3% to 5%.
For more information on the state of the East Coast apartment market, including forecasts, watch the webcast Market Intelligence: Q1 East Coast Region Update.