Apartment Rent Growth Continues its Rapid Descent in August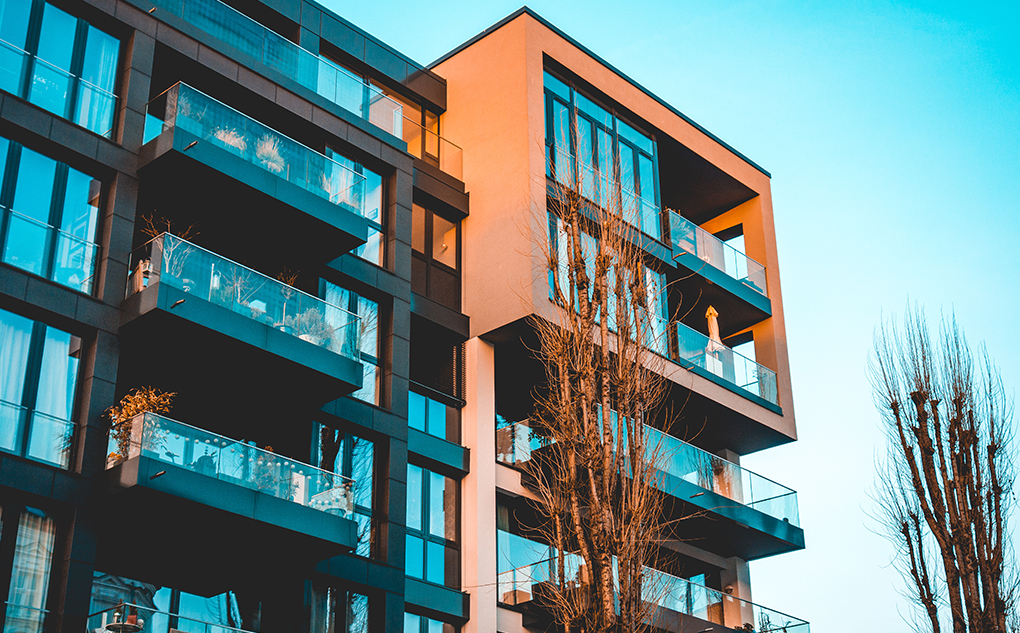 For the first time in decades, U.S. apartment rents are rapidly flattening (and could soon go negative) at the same time demand remains healthy and the economy continues to produce jobs. Why? Apartment construction is at 40+ year highs – shifting the balance of power to renters.
Year-over-year, same-store effective asking rents for new leases inched up just 0.28% in August and remained on track to potentially turn negative by September. That's a sharp turn from one year ago, when rent growth measured 11%.

In the three previous periods when rents fell flat to negative (early 2000s, 2009 and 2020), rents fell as recessions hit and demand evaporated. But that's not the story in 2023. Demand remains healthy, stabilizing occupancy in the mid 94% range since January – roughly in line with the long-term norms.
Rents are flattening in 2023 because the huge volume of new supply hitting the market is giving renters a lot more options – leading to more turnover among deal-shopping renters. In turn, operators are giving on price to compete for renters and to protect occupancy and cashflow.
As a result, rent growth has trailed wage growth throughout most of 2023 – a positive shift for affordability following a stretch where rents outpaced wages. Median wages were up 5.7% annually as of July, according to data from the Federal Reserve. RealPage data shows median rent-to-income ratios for new lease signers at 23.1% as of earlier in 2023, and that number could inch down in coming months.
Supply volumes will remain elevated through 2024, which means significant headwinds on rents until 2025. New construction starts have materially dropped off in 2023 due to financing issues and other challenges, pointing to significantly lesser supply by the second half of 2025 and into 2026.
The rent slowdown likely won't show up in the Consumer Price Index until early 2024 due to the lag effect; and even then, the CPI rent numbers probably won't be negative. But they'll almost certainly look much more pedestrian by then.
On a month-over-month basis, effective asking rents inched down a slight 0.06%. That was the first month-over-month rent cut in 2023, and continued a trend that began in late summer 2022 of weaker-than-usual seasonal rent shifts. Late summer is not typically a strong leasing month, but rents usually inch up very slightly in August. The last time rents fell during the month of August was in 2017.
Rent trends turned notably in late summer and fall of 2022, when rents fell more than seasonally normal. That means the base effect is less severe for the remainder of 2023, suggesting that year-over-year rent trends might hover flat to slightly negative for a while nationally.
Rents Falling Hardest in West Coast and Select Sun Belt Markets
On a market level, year-over-year rent change is now negative in 24 of the nation's top 50 largest markets. Cuts remain more notable in soft-demand West Coast markets and high-supply Sun Belt markets.
Phoenix, Austin and Las Vegas continue to see the deepest cuts, with all three nearing -5% on an annualized basis as supply outpaces demand. Other high-supply markets with rent cuts deeper than 2% include Atlanta, Jacksonville, Raleigh/Durham, Orlando, Salt Lake City and Nashville.

The West Coast continues to see the highest share of markets with rent cuts. Only Orange County and San Diego (just above 1%) remained positive as of August. Rents fell between 1% and 3% in every other major West Coast market, led by Portland, San Francisco and Oakland.
On the other side of the ledger, the steady eddy (and lesser supplied) Midwest and Northeast regions continue to see solid rent increases. Only 10 large markets saw rents rise more than 2.5% over the last year, and all were in the Midwest or Northeast. Northern New Jersey led the way at 4.7%, followed by Cincinnati, Kansas City, Boston, Chicago, Cleveland and Milwaukee (all between 3% and 4%).
One notable Northeast market starting to cool off is New York, which produced one of the nation's largest rent cuts in 2020 only to rebound as a higher rent growth market in 2021 and early 2022. But as of August, it's come back down to earth. Asking rents for market-rate apartments in New York were up just 1.9% annually.