YTD Apartment Demand Strongest in Sun Belt and Mountains Region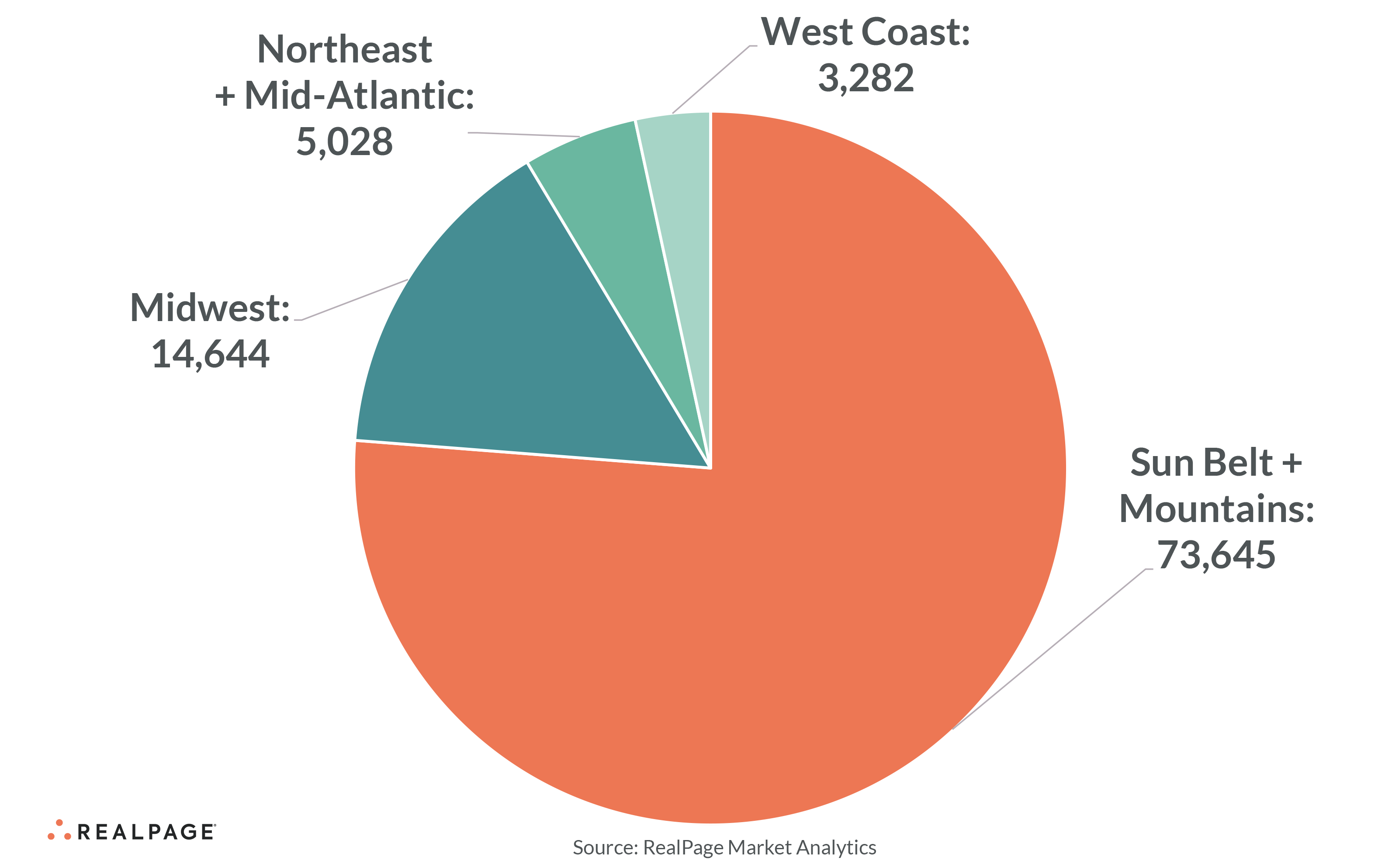 The Sun Belt and Mountains apartment markets claimed the lion's share of apartment demand year-to-date across the U.S., despite a lingering doomsday narrative, according to data from RealPage Market Analytics. Yes, there's still a supply and demand gap, but it isn't as severe as some of the perma-oversupply forecasts suggest. As we've said many times, demand is unlikely to keep pace with supply through 2024, but that doesn't mean demand will be weak. It's improved in 2023 and should remain solid. Nor is the supply/demand gap limited to the Sun Belt (despite the conventional narrative). Asking rents (not in-place rents) have gone negative in a growing number of markets, but it's not just the Sun Belt. It's happening in nearly all major West Coast markets, too. The short-term imbalance will provide a further headwind to slow down new starts, allowing demand to eventually catch up around 2025 ... and then we'll be hearing about so-called undersupply again.
Also, look at the strength of the Midwest. This is the one region (even more than most of the Northeast) seeing solid rent growth and solid demand – suggesting that rent growth here may be somewhat more sustainable over the next 18 months.
The next 18 months will be bumpy for much of the nation's apartment markets – including the Sun Belt. There's a lot of supply, and it's more than we'll likely absorb in the short term. Plus, there are other challenges, such as high financing costs. I don't want to gloss over that. There are real headwinds for sure, but most are short term.
But if you have a longer-term view: Follow the demand.