STUDENT RENTER ENGAGEMENT
Student Renter Engagement
Make the most of each bed with a powerful mix of Marketing, Leasing and Living solutions that maximize your connection with prospects and students.
Marketing, Leasing and Living Solutions That Connect
Student renters just aren't the same as most conventional renters. Their motivations, leasing windows and even guarantors are different than in conventional markets. It's only natural that they have their own unique platform. RealPage® Student Renter Engagement helps Student owners and operators make data-driven decisions to maximize the value of their heads on beds.
RealPage Renter Engagement covers all of your connections, from prospects to residents. You'll reach more Student prospects, capture more leads, convert more renters and retain more student residents next year, all while driving record performance from your team. RealPage Student Renter Engagement puts you at the head of the class, year after year.
Marketing Communications Tools
Achieving your leasing goals means making a connection with student prospects faster—and better—than your competitors do. RealPage Student Marketing makes you memorable, with powerful marketing tools like content-rich branded websites, next-generation reputation management, eye-capturing images, CRM and a dashboard that brings it all together.
Websites
RealPage Go Direct Marketing is eye-catching, user-friendly, and customizable with industry-leading communications tools designed to attract and convert prospects. We offer:
Mobile-first functionalities and conversion-centric tools that get results
Consultative branding teams to take their web properties to the next level
Flexibility to use with any property management software
Content Services
RealPage Content Services demand attention from your tech-savvy prospects.
3D virtual tours and interactive floorplans explore rooms, furniture layouts and more
Cinematic story books with a unique mix of motion, photography, and music
Clear, concise and targeted copy that informs and persuades
Nationwide network of professional property photographers
Business- and People-Friendly Marketing
RealPage's eye-catching, user-friendly, customized, sophisticated Student website designs offer:
Use of filters to mass email and text prospects, applicants, residents and guarantors
Scheduling emails + texts for drip marketing campaigns
Targeting with geofencing—ad management based on your prospect's location
Our expertly staffed 24/7 Contact Center to answer questions and set up visits
Marketing Center
Manage, measure and execute all marketing activities in one single platform:
Centralize all community data for posting across ILS partners
Dashboards show which marketing sources are converting
Monitor online reviews to better manage your online reputation
Leasing Software for Student Housing
With a complete, lead-to-lease, industry-leading lease management platform that is the most flexible in the industry, you can't help but put more heads on beds. RealPage Student Leasing was built with 100% Student operator guidance and provides a complete path to lease completion.
Screening
Conduct background checks on residents and guarantors with a flexible scoring engine that lets you calculate the dollar value of risk associated with an applicant's score.
Certified Documents
Provide customers with a comprehensive library of residential leasing and operational documents for the multifamily housing industry.
Renters Insurance
Protect your property from student mishaps and damage.
Online Renewals
Renew students with automated, tiered pricing or a revenue management approach—with features built by and for Student operators to save hours when extending offers.
Prospect Emails
Send mass customized emails and texts, with a drip marketing scheduler to automate the process.
24/7 Communication
Capture every prospect leasing call and maintenance request that comes to your community—24/7—with RealPage Contact Center.
Flexible Terms
Set up multiple installment terms, move-in/move-out dates and floorplan styles, on demand, to cover any Student leasing scenario.
CRM
Seamless, unified customer management built for and by the Student Housing market, with targeted communications via email, text and around-the-clock contact center.
RealPage Student Leasing covers all of your leasing bases with ease.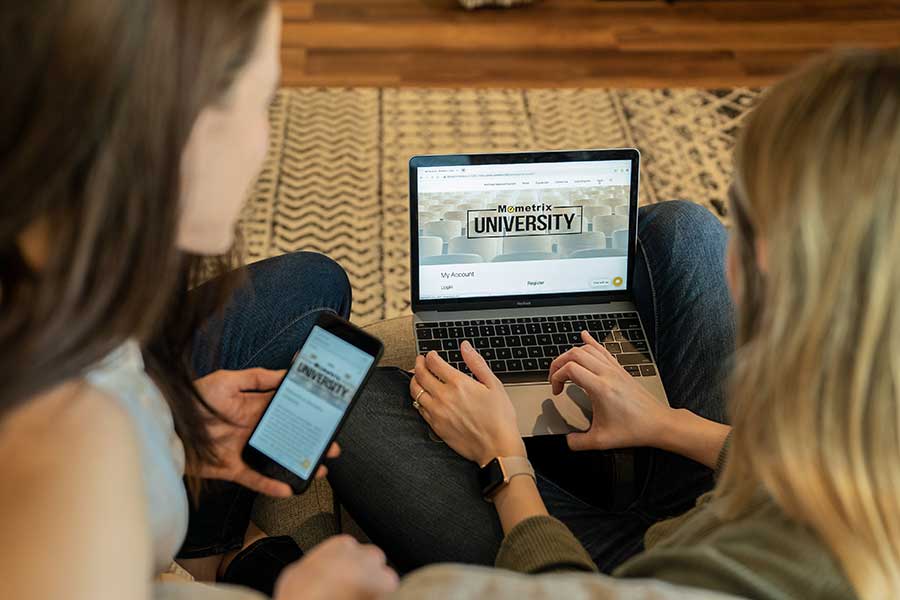 Living Software for Student Housing
The key to retaining more student residents is building a connected living experience—from the moment prospects first contact you until after they leave your community. First, RealPage Student Living helps your student residents connect with each other prior to move-in for potential roommate matching; then, again with your leasing team during move-in; and it continues to engage your student renters for as long as they're members in the community.
The hub of all activity starts with RealPage ActiveBuilding™ Concierge, the resident portal that serves as your community's central meeting point.
Resident Benefits:
Communicate with each other in the safety of their own community
Make payments locally, domestically or internationally, by parent or student
Receive notifications on package deliveries
Submit maintenance requests 24/7 via the ActiveBuilding App or website
Pay on one integrated platform with all major payment options—credit, debit, checks, ACH, phone payments and money orders
A single itemized bill allows payment of both rent and utilities
Make the connection to improved resident retention, increased collections and better reviews with RealPage Student Living. Your residents and investors will thank you.