OneSite®
Leasing & Rents
A completely customizable, fully integrated solution that puts you in charge. And helps keep you competitive.
Property Management, Your Way.
If you want to drive productivity and profitability, OneSite Leasing and Rents hands you the keys. Unlike other options, this fully integrated, end-to-end property management software solution is completely customizable, so you can conduct business your way. Simplify the entire management process, knowing your business policies are integrated into daily workflows at the site. Get greater visibility into rental property operations and financial activities. Expedite and simplify daily processes for your leasing staff. And do it all with a lower total cost of ownership than just about any other alternative. It doesn't get any simpler than this.
Why OneSite Leasing & Rents?
Low Total Cost Of Ownership
Easy to implement and use, there's no need for costly training after upgrading.
Customizable Functionality
Includes hundreds of customizable features, reminders, functions, forms, and standard reports.
In-House Training And Support
There's no IT or costly outsourced training programs—support is provided by our in-house industry experts.
Works Your Way, Right Away
OneSite Leasing & Rents is browser agnostic for ease of use and seamless day-to-day operations.
Proprietary Three-Tier Database Architecture
A secure, stable architecture that can run reports on one set of servers, and transactions on another, all synced in real time.
Built-In Consulting
We help you customize the platform as part of our built-in consulting process, so our actual cost is our actual cost.
CAPREIT's OneSite Rollout Kept Operations Moving in the Right Direction
CAPREIT's OneSite Rollout
For Danielle Cooney, and her team, "easy to use" was at the top of the wish list for a new property management software solution. Starting with implementation, RealPage delivered. Our engagement management team helped make the transition easy on every level. And the solution is also paying dividends.
If Danielle were to sum up her experience with RealPage in one word, the answer just might be "easy."
Top 10 Reasons to Choose OneSite
Learn why OneSite is the Property Management Software of Choice
No matter what property type you own or manage—conventional, student, commercial, affordable, tax credit, or mixed-use—OneSite Leasing & Rents can help streamline the process. Designed to work the way you want to, OneSite can help you customize critical reporting, gain control over letters and forms, and support and scale your business while you grow. Watch the video now to find out more.
Stay Informed:
Property Management Videos & Resources
Fits Your Business
Onesite® Conventional
Manages the entire renter lifecycle, simply and seamlessly, from the moment they enter the system as prospects until the day they move out.
OneSite® Affordable
Your indispensable right hand for monitoring compliance and management revenue, complete with built-in regulations and validation checks.
How Healthy Is Your Property Management Software?
Find out by downloading our educational eBook. Learn how to cure workflow inefficiencies, maximize purchasing power, reduce maintenance costs, minimize risk for your portfolio, and much more.
Download ebook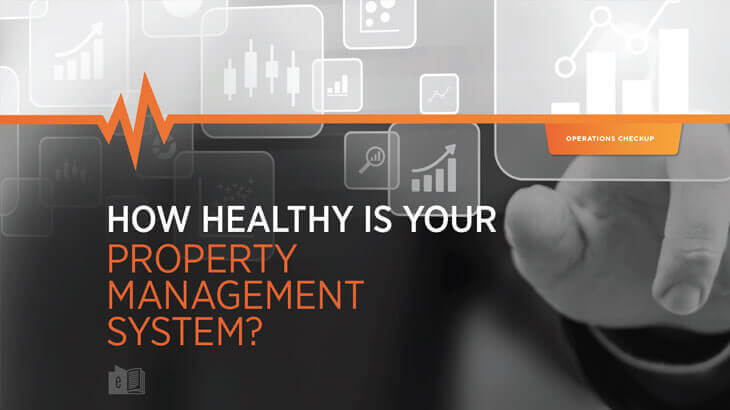 Property management insider: Senior Living Research & Articles
---
How Multifamily Execs are Using Integrated Property Management Solutions
In Texas, they say if you don't like the weather, just stick around for a few hours and it …
Read More
---
Managing Multifamily: How Real-Time Reporting Changed the Game
A common thread at the 8th Annual Interface Student Housing conference in Austin …
Read More
---
How Property Management Software can Help you Deal with Difficult Residents
There are varying approaches to handling difficult residents, an unenviable challenge for any …
Read More
---
How eProcurement Systems can Help Senior Living Operators Streamline
Time is valuable when running senior living communities. Operations need to be …
Read More