While Faded, Apartment Retention Still Solid in 2022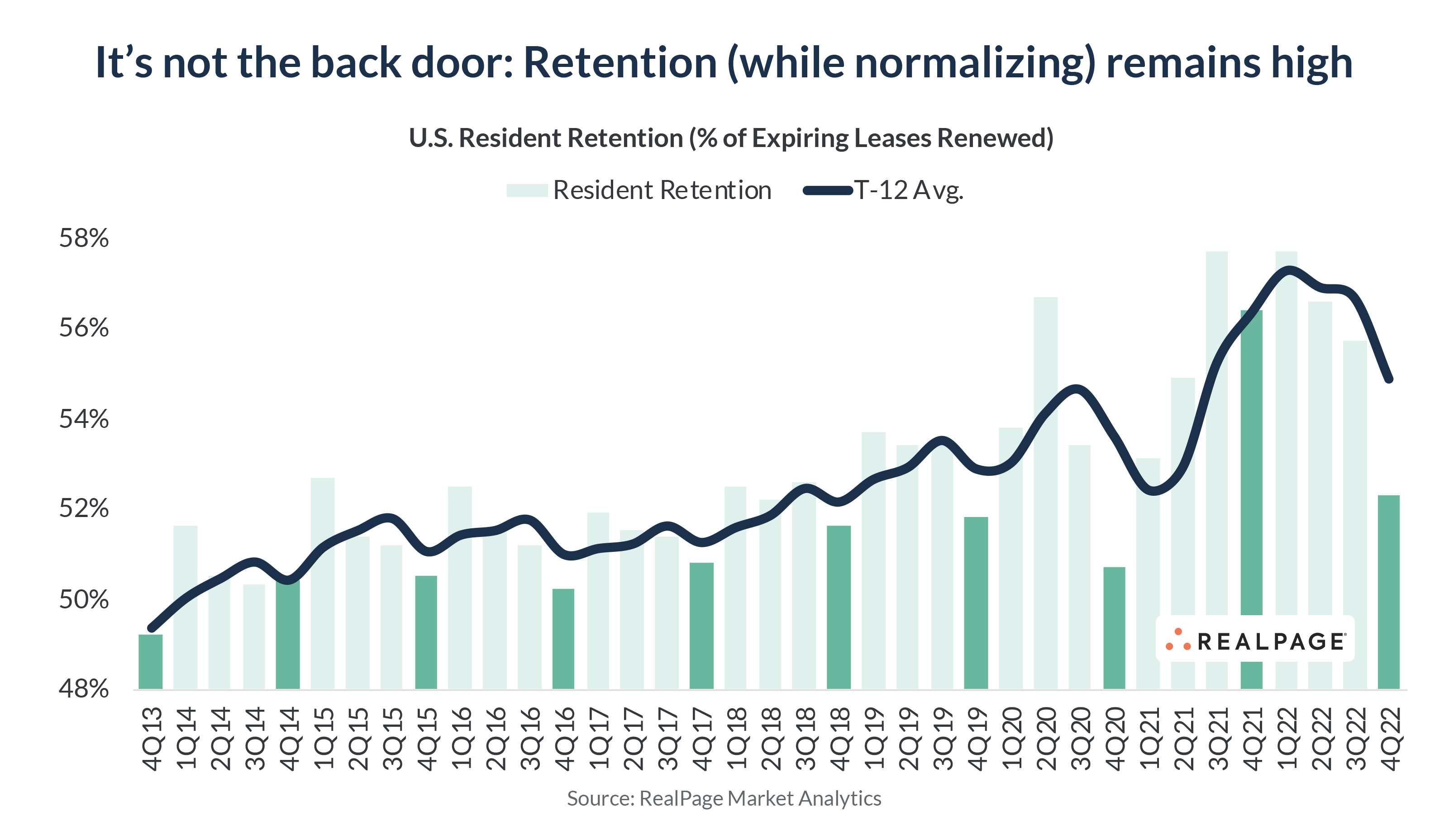 While the U.S. apartment market logged negative demand in calendar 2022, marking the first time since the Great Recession, resident retention remains high. The number of expiring leases that renewed in calendar 2021 hit an abnormal peak, in a year when typical cyclical behavior was lost across several metrics nationwide. While the pace of retention faded a bit in calendar 2022, roughly 52.3% of residents renewed their leases, which was still the strongest rate the nation has seen in any other calendar year, with the one exception of the unparalleled highs of 2021. Calendar 2020 was also an abnormal year, with retention fading to a recent low of 50.7%, but the five-year average prior to that was 51%, several steps behind current trends.
For more information on the state of the U.S. apartment market, including forecasts, watch the webcast Market Intelligence: Q1 U.S. Multifamily Update & 2023 Outlook.