West Coast Rent Recovery is Varied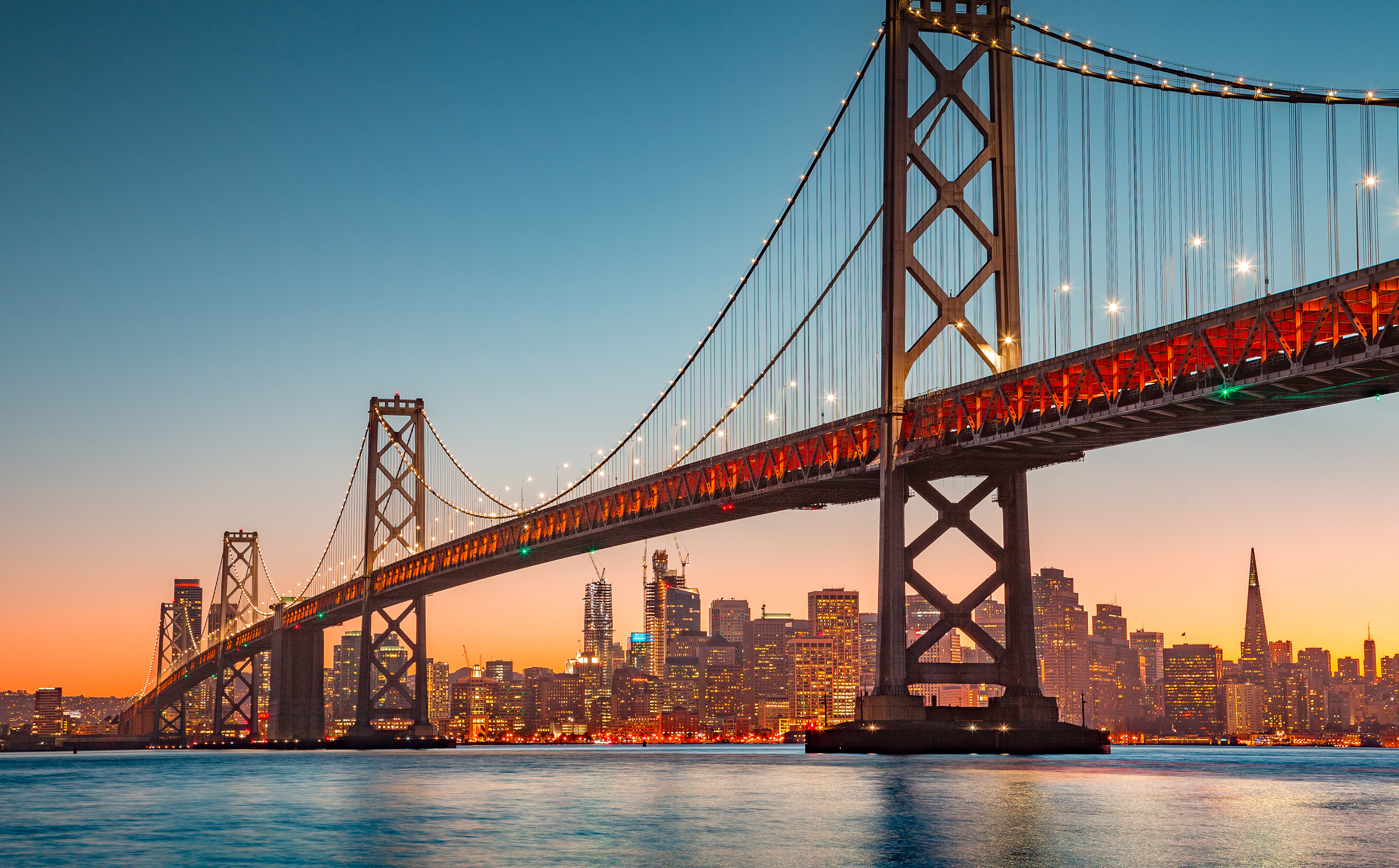 The pace of recovery has varied drastically in the apartment markets along the West Coast.
Looking at the cumulative change in average rental rates since February 2020, performance has varied based on market location and starting prices.
Gateway-adjacent markets like Riverside and Sacramento benefited from relative affordability and location in relation to more expensive gateway neighbors. These markets started the pandemic with prices just ahead of the U.S. average. Since then, Riverside has seen cumulative rent growth of more than 30%, while Sacramento's increase was around 25%. These markets never saw the steep declines in rents some apartment markets experienced during the deepest downturns of the pandemic and have maintained solid momentum throughout the past few years, though Sacramento has been losing some steam recently.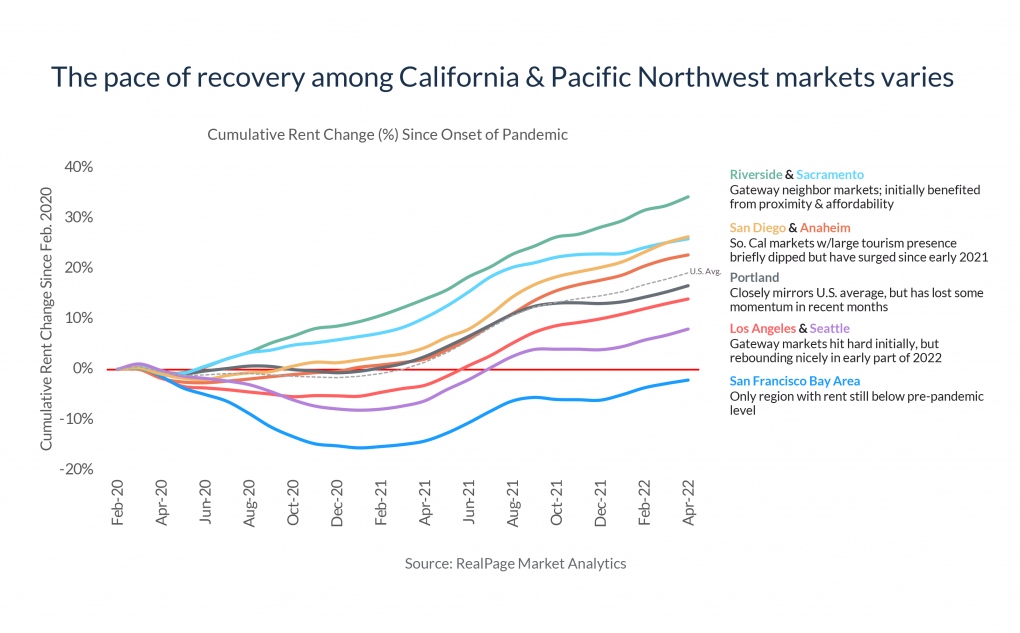 Meanwhile, San Diego and Anaheim saw rents dip at about the same level as the nation overall in 2020 but have outperformed over the past six to 12 months. These two markets also have the tightest occupancy rates among the nation's 50 largest markets, with rates approaching 99%. Since February 2020, San Diego and Anaheim have seen rents grow 23% to 26%.
Los Angeles and Seattle have seen rents grow 8% to 14% since the start of the pandemic. These are two gateway markets that were initially hit hard but have started rebounding nicely in the past few months. In fact, Seattle has gained a lot of momentum just since the start of 2022.
The three Bay Area apartment markets started out as the most expensive along the West Coast, with prices that ranged from roughly $2,500 to $3,500. Although these gateway markets are still among the most expensive in the West region, they did take a hit during the worst of the pandemic downturn. While Oakland rents are slightly ahead of pre-pandemic levels, San Francisco and San Jose still lag, though rent growth levels there have improved recently.
For more information on the apartment markets along the West Coast, including forecasts, watch the webcast Market Intelligence: Q2 West Coast.