Apartment Demand Lags in West Coast Markets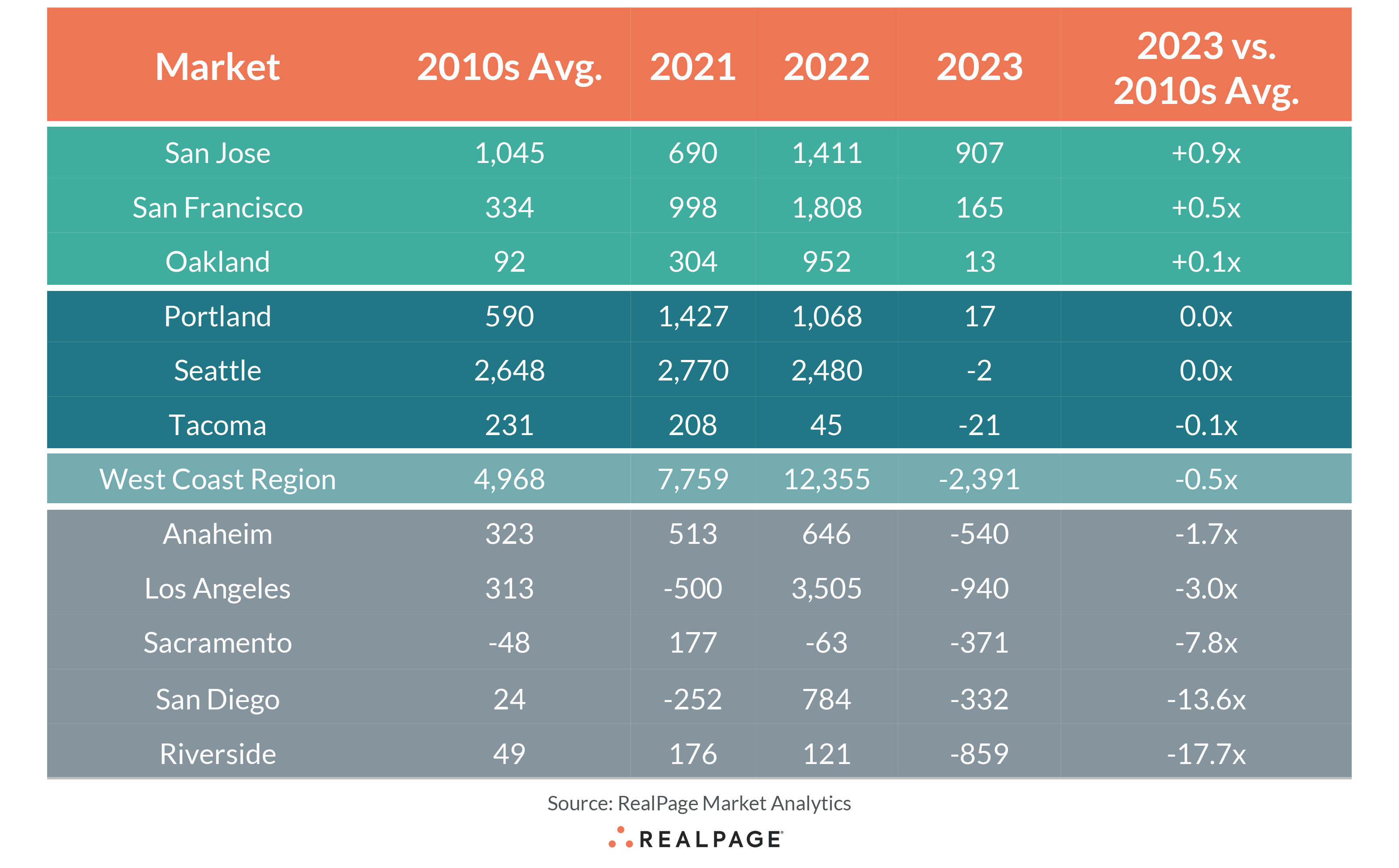 While U.S. apartment demand finally turned a corner in 1st quarter, the West Coast region specifically didn't see as much improvement as the nation overall. Within the West Coast, the Bay Area fared the best, with San Jose logging demand for over 900 units in 1st quarter 2023. San Francisco also registered demand for over 100 units in 1st quarter, while Oakland absorption was negligible. While the Bay Area outperformed relative to regional peers, however, demand here failed to match up to typical 1st quarter absorption patterns. Pacific Northwest markets Portland, Seattle and Tacoma logged essentially no apartment demand in 1st quarter, a particularly disappointing figure for Seattle, where demand typically averages around the 2,000-unit mark in the first three months of the year. Southern California markets dramatically underperformed normal trends, with Los Angeles and Riverside logging negative demand for about 900 units each.
For more information on the state of the West Coast apartment market, including forecasts, watch the webcast Market Intelligence: Q2 West Coast Update.