Single-Family Construction Returns as Multifamily Slows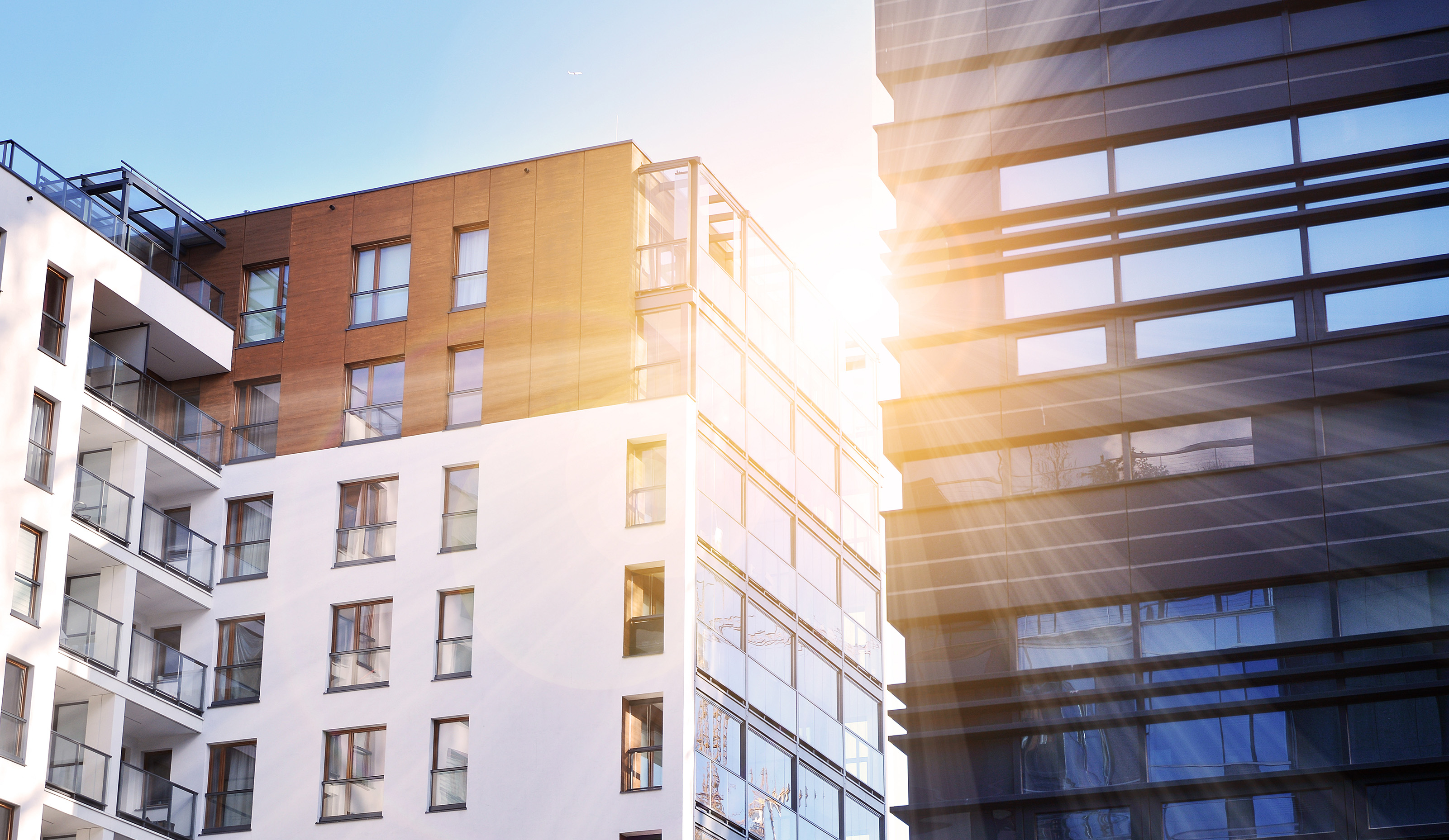 The volatile multifamily segment oscillated down from February's seasonally adjusted annual rates as single-family permits and starts increased, according to the U.S. Census Bureau's monthly report.
Multifamily permitting declined 24.3% in March to 543,000 units from the previous month's annual rate, while multifamily starts were down 6.7% to 542,000 units. With a large pipeline of new construction already in the works, developers and lenders appear to be pulling back slightly for the time being. On an annual basis, multifamily permitting is down 17.7% but starts are up 59.7% due to the lag between permits and starts.
Meanwhile, annualized single-family permitting was up 4.1% from February to 818,000 units but down 29.7% for the year. Single-family starts were up 2.7% from last month to 861,000 units but down 27.7% from last February. That was the second consecutive month-over-month increase in single-family permits and starts.

Multifamily completions fell 7.1% from February to 484,000 units but are up 59.7% from last March's completion rate. Single-family completions were up a modest 2.4% in March with the annual rate reaching 1.050 million units, down only 0.2% for the year.
The number of multifamily units authorized but not started decreased 3.7% for the month to 157,000 units, up 17.2% from one year ago. The ratio of multifamily units not started to annualized permits moved back to 28.9% from less than 23% last month. Single-family units authorized but not started fell 2.3% to 130,000 units from a revised 133,000 units in February, down 14.5% from last year.
With slowing but still elevated permitting, the number of multifamily units under construction (941,000 units) continues to exceed that of single-family (716,000 units) and is up a slight 0.2% from last month.

Compared to one year ago, the annual rate for multifamily permitting decreased sharply in the Census' small Northeast region (down 28.6% to 75,000 units), the Midwest region (down 24.3% to 78,000 units), and in the West region (down 23.1% to 133,000 units). The South region fell only 7.9% to 257,000 units from last March. Compared to the previous month, permitting was up by 52.3% in the Northeast but down in the remaining three regions.
Multifamily starts were up in only the South region from last year, with a very strong increase of 77.9% to 300,000 units. Starts fell by almost 75% in the Midwest region to 19,000 units, and by 26.3% in the Northeast to 106,000 units. The West region declined 5.4% to 118,000 units. Compared to February's pace, starts were down in the Midwest and West but up moderately in the South and surged in the Northeast (by 213,3%).
Metro-Level Multifamily Permitting
Nine of the top 10 markets from February's list returned in March with seven of them remaining in order. New York continues to lead the nation in multifamily permitting, totaling 32,929 units through March, down by almost 4,800 units from last year and about 1,800 fewer than in February.
Houston returned at #2 with 28,002 units permitted, an increase of 9,345 units from last year and the second-highest annual increase after Atlanta. Dallas retained the #3 spot with 24,316 units permitted in the past 12 months, about even with February's total but up 4,877 units from last year. At #4, Atlanta permitted 21,232 units in the year-ending March, surging by 10,346 units from the year before but down 742 units from last month.
Multifamily permitting continues to slow in the #5 Austin market, dipping by 2,316 units for the year to 20,967 units total, and down 676 units from last month's annual figure. Phoenix switched with Washington, DC at #6 and #7, but while Phoenix's 20,656 unit total was up by 4,394 units from last year, the nation's capital jumped almost 6,600 units from last March to permit a total of 19,054 units for the year.

Los Angeles remained in the #8 spot on the top 10 permitting list with 15,622 units permitted, about 2,200 more than last year. Tampa joined the top 10 list this month, displacing Minneapolis-St. Paul at #9 with a total of 14,327 multifamily units permitted, up an incredible 8,950 units from last year. Seattle returned at #10 with 14,115 units permitted, down 3,704 units from last March and 986 units fewer than last month.
Seven of the top 10 multifamily permitting markets increased their annual totals from the year before and they were generally large increases, ranging from a low of 2,218 units in Los Angeles to 10,346 additional units in Atlanta. Four of the top 10 markets increased multifamily permitting by at least 6,500 units over last year's pace. Only New York, Austin and Seattle had decreases from last year of the top 10 markets.
Other large markets outside of the top 10 that saw significant year-over-year increases in annual multifamily permitting in the year-ending March were Raleigh/Durham (+4,841 units), San Antonio (+4,191 units), Baltimore (+2,157 units), and Richmond (+2,116 units).
Smaller markets with big increases include the Florida markets of Jacksonville (+1,997 units), Crestview-Fort Walton Beach-Destin (+1,882 units), Cape Coral-Fort Myers (+1,855 units), and Deltona-Daytona Beach-Ormond Beach (+1,465 units).
Significant slowing in annual multifamily permitting occurred in Philadelphia (-16,930 units), Nashville (-8,358 units), Denver (-4,911 units), Salt Lake City (-2,379 units), Charlotte (-2,143 units), Boston (-2,055 units), and Orlando (-1,914 units).
The annual total of multifamily permits issued in the top 10 metros – 211,220 – was about 21% more than the 175,324 issued in the previous 12 months. The total number of permits issued in the top 10 metros was almost equal to the number of permits issued for the #11 through #39 ranked metros.
Below the metro level, all last month's top 10 permit-issuing places returned to this month's list with only four remaining in the same place and several others changing places. The list of top individual permitting places (cities, towns, boroughs, and unincorporated counties) generally include the principal city of some of the most active metro areas.

The city of Austin remained in the top spot with a permitting total of 14,772 units, about 500 units less than in February. The city of Los Angeles and the unincorporated portion of Houston's Harris County switched places at #2 and #3 with 11,927 units permitted in the city of angels, while Unincorporated Harris County permitted 11,314 units for the year.
The cities of Phoenix and Atlanta switched places at #4 and #5 with Phoenix permitting 11,288 units for the year to Atlanta's 10,369 units. Phoenix had the largest increase over last month's annual permitting (923 units) of the top 10 markets. The cities of Houston and Dallas returned to the #6 and #7 spots with 9,708 units permitted in Houston and a similar amount of 9,229 units permitted in Big D.
The city of San Antonio and the Brooklyn borough also switched places at #8 and #9 and permitted similar amounts too at 8,478 units for San Antonio and 8,032 units for Brooklyn. The city of Seattle remained in the #10 spot with 7,032 units permitted, down 529 units from February's total.
The cities of Los Angeles, Phoenix, Atlanta, and Houston were the only top 10 permitting places on March's list to see an increase in permitting from February's annual total. Unincorporated Harris County, the borough of Brooklyn, and the cities of Austin and Seattle decreased their annual permitting by at least 500 units from last month's annual total.