U.S. Homeownership Rate Rises Alongside Apartment Occupancy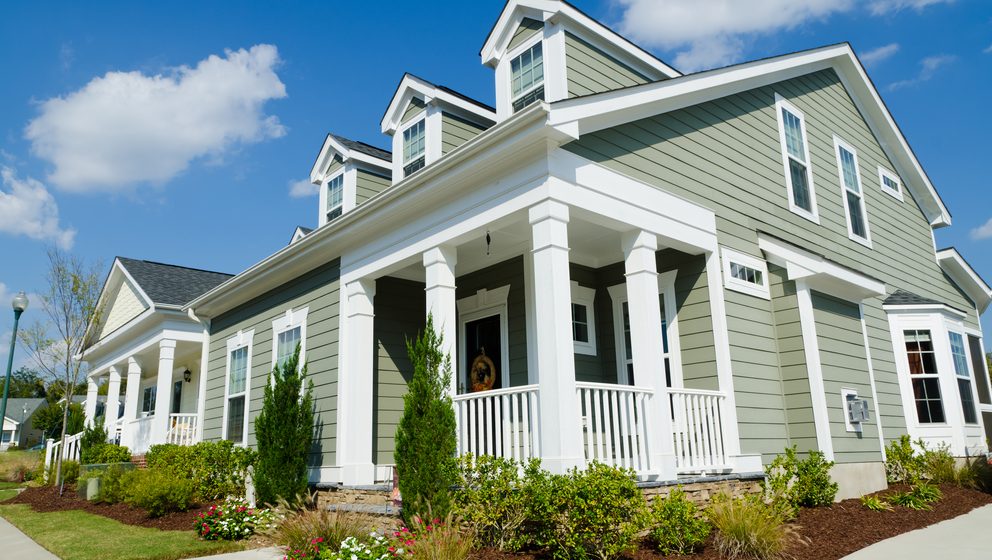 After falling for two consecutive quarters, the U.S. homeownership rate bumped back up to a recent high in 3rd quarter 2019.
According to the U.S. Census Bureau, the percentage of U.S. homes that were occupied by their owners was at 64.8% in 3rd quarter, matching the four-year high reached at the end of 2018. Recent homeownership rates are up 40 basis points (bps) year-over-year and top the five-year average of 63.9%, but current rates are also still well below the peak that approached 67% at the beginning of the current cycle in 2010.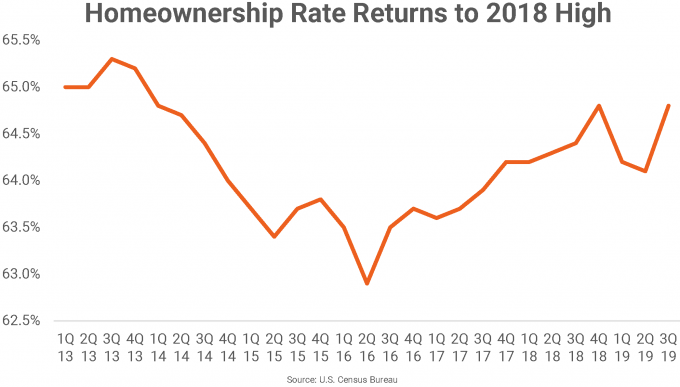 Though many in the housing industry may expect that homeownership rates and apartment occupancy run in negative correlation, that's not the case. The homeownership rate is a volatile figure and can swing considerably in a single quarter.
"While the homeownership rate bumped up a bit in the most recent quarter, it's possible for both the for-sale sector and the rental sector to perform well at the same time," RealPage Chief Economist Greg Willett said. "Demand for apartments in the prime leasing season of 2nd and 3rd quarters proved extremely strong, hitting two-decade highs in many metros."
In the year-ending 3rd quarter 2019, the U.S. absorbed nearly 274,000 apartment units. Markets such as Dallas, Houston, Seattle, Charlotte and Miami hit record demand in this year's peak leasing season. U.S. occupancy hit 96.3% in 3rd quarter 2019, the highest rate since the tech boom peak in the second half of 2000.
"Losing a few renters to home purchase is okay when apartment vacancies can be backfilled in just a few days," Willett said.
Broken down by age, the two groups of homebuyers under 44 years old accounted for the largest annual increases in homeownership rates. The rate of homeownership for those under 35 ticked up 70 bps year-over-year, and the increase was 80 bps for those aged 35 to 44. The oldest millennials turned 38 in 2019, according to Pew Research. The youngest are 23.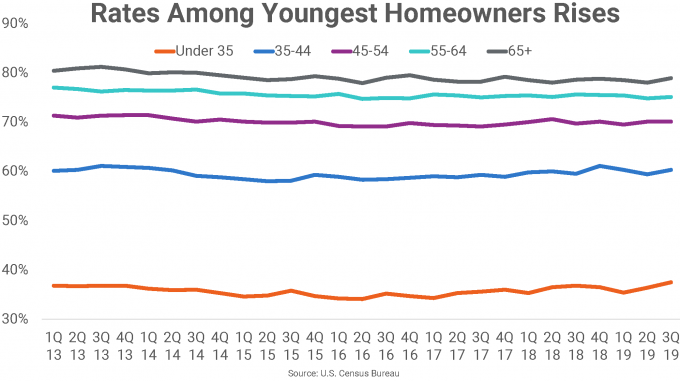 One factor for an increase in the homeownership rate could be more favorable mortgage rates. After hitting nearly 5% last November, average rates for a 30-year mortgage fell to an average of 3.68% in October, according to Freddie Mac.
Median single-family home prices were at $272,000 in October, according to the National Association of Realtors.