U.S. Apartment Rents Near Recovery in January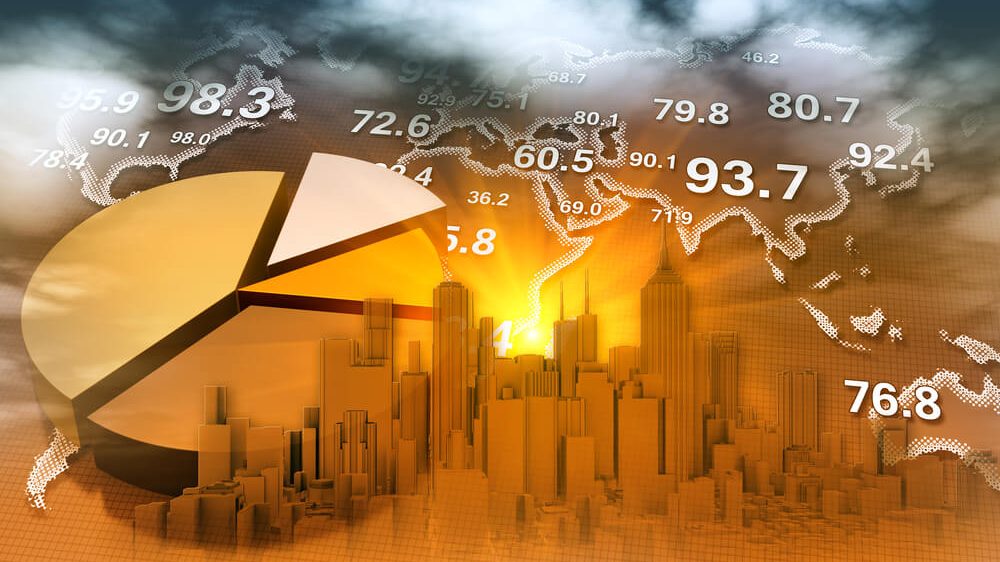 Preliminary statistics for January show that average rents for U.S. apartments now are within a hair of the all-time highs seen in early 2020, as more individual metros are moving back into price growth mode.
Across the country's largest 150 metros, effective asking rents for new leases in January 2021 came in only 0.3% below the rates seen at the start of 2020, before the spread of COVID-19 and the resulting economic struggles led to rent cuts.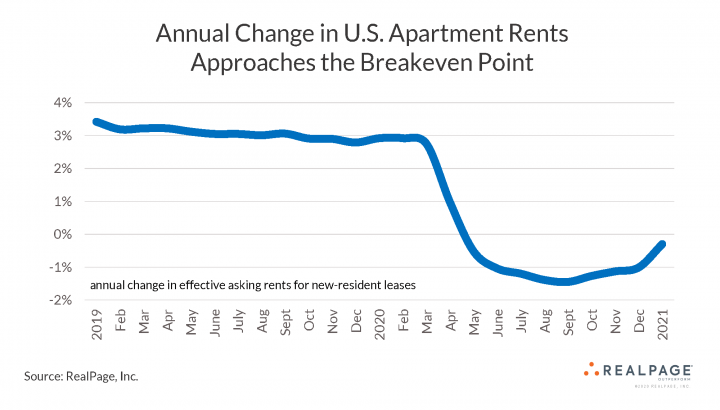 The nation's average effective asking rent is now $1,382 per month.
Winners and Losers
While national apartment pricing is stabilizing, unusually big differences in rent change continue to register from market to market.
Rents are up in 119 of the 150 largest metros, with modest increases around the 2% mark most common. Some areas register more substantial growth.
Among the biggest metros – those with at least 100,000 apartment units – the nation's rent growth leaders are a couple of California markets. Effective asking rents are up 8.1% annually in the Riverside/San Bernardino area and up 8% in Sacramento.
Markets registering 5% to 6% growth include Memphis, Greensboro/Winston-Salem, Virginia Beach, Phoenix and Detroit. Another half-dozen spots record increases of 4% to 5%: Providence, Cleveland, Tampa, Las Vegas, Indianapolis and Jacksonville.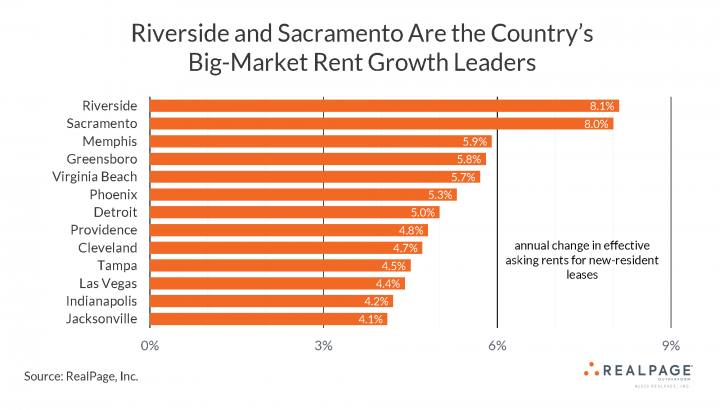 At the other extreme in performance, some of the nation's biggest and traditionally most expensive local markets continue to experience huge year-over-year rent cuts.
Double-digit annual declines in pricing register in San Francisco (-21.5%), San Jose (-17.8%) and New York (-15.5%). Rents are off 8.9% year-over-year in Boston and roughly 5% to 6% annually across Seattle, Oakland, Los Angeles and Washington, DC.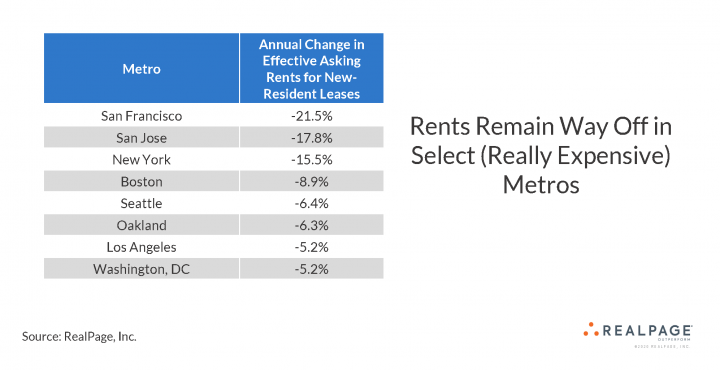 Pricing in these struggling markets now may be close to hitting bottom. January's effective asking rents in almost all of them held steady at essentially the rates seen in December, although there were meaningful month-to-month losses in San Jose (-0.8%) and Washington, DC (-0.5%).
Occupancy Holds Strong
January's apartment occupancy rate for the U.S. as a whole stood at 95.4%, impressively matching the figure from early 2020 despite the turmoil experienced in the nation's economy.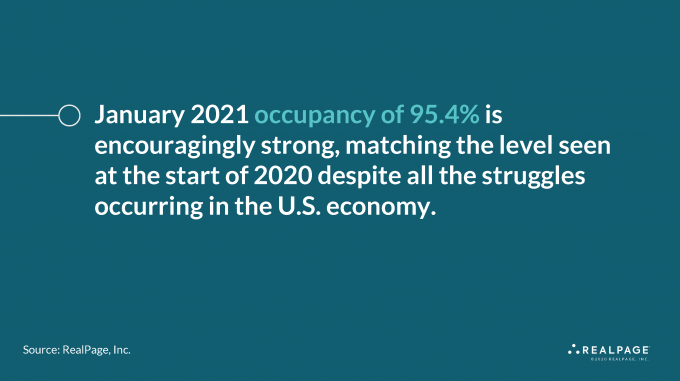 Helping occupancy hold up, normal seasonal leasing patterns have been disrupted. While there's usually almost no net absorption of apartment product in the cold weather months, moves that were delayed in the early days of the pandemic were pushed into late 2020, and demand in January remained above normal for the start of the year.
Occupancy is especially strong in properties with middle- and bottom-tier pricing. Lower occupancy registers in the luxurious top-end segment of the market, influenced by sluggish initial leasing at high-priced new deliveries in many parts of the country.