U.S. Apartment Demand Sets Quarterly Record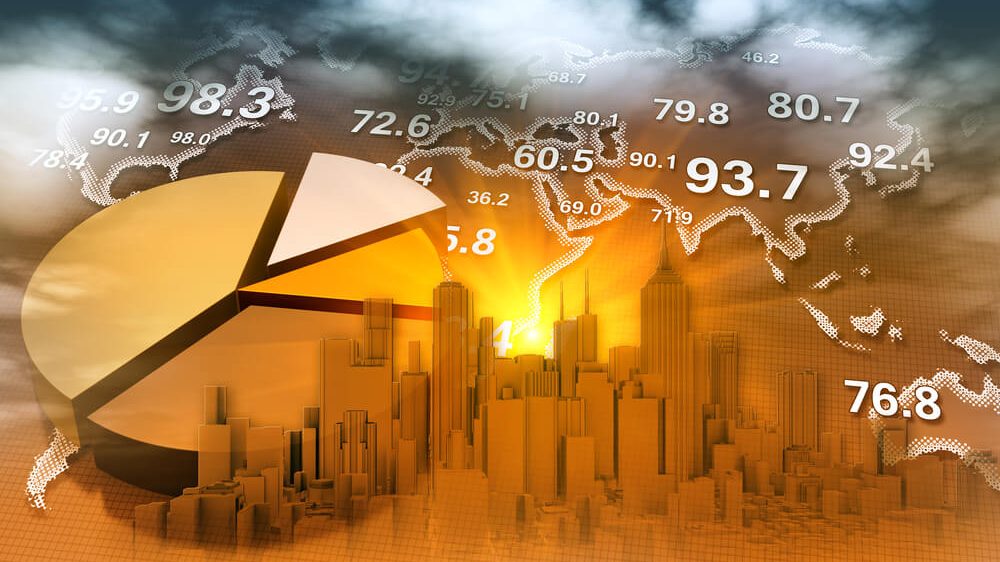 Renter demand for U.S. apartments soared to an unprecedented level in 2nd quarter 2021. The number of occupied apartments in the nation's 150 largest metros climbed by 219,909 units, the biggest quarterly increase seen in the RealPage, Inc. database that goes back to the early 1990s.
Illustrating just how drastically the world has changed over the past year, demand for apartments in 2nd quarter 2020 was limited to roughly 33,000 units, given that most households were in lockdown mode at that time.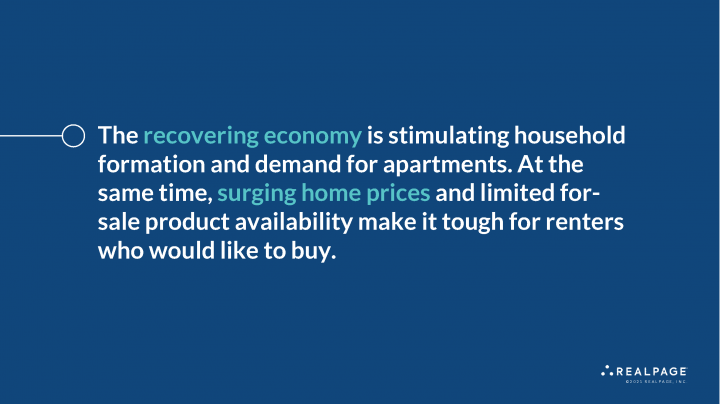 Boosting apartment demand over the past few months, employment growth has accelerated once again, helping to spur household formation and housing absorption. Last Friday's jobs report from the Bureau of Labor Statistics showed 850,000 job additions for the month of June.
The employment counts in high-paying job sectors across many metros are nearing or even exceeding pre-pandemic levels. In turn, strong apartment demand registers among the most-affluent renters who can afford the new luxury properties that are coming on stream.
Demand also is bouncing back among young adults who generally make less money. A block of those young adults went back to live with their parents during the early days of the pandemic, but now they are forming their own households once again.
While loss of renters to home purchase is a negative influence on apartment demand in some locations, drastic price increases in the for-sale sector mean that now fewer renters can afford to buy. Even among those qualified for purchase, limited availability of for-sale homes makes homebuying difficult.
Sun Belt and Gateway Metros Post Momentum
Leading the way among individual markets, Dallas/Fort Worth recorded demand for 15,400 apartments in 2nd quarter. North Texas has been the country's top apartment absorption center throughout the past several years.
Other Sun Belt metros also continued to do well. Quarterly demand reached roughly 11,400 units in Houston, 9,700 units in the South Florida metros Miami, Fort Lauderdale and West Palm Beach, and some 5,300 to 5,800 units in Atlanta, Phoenix and Austin.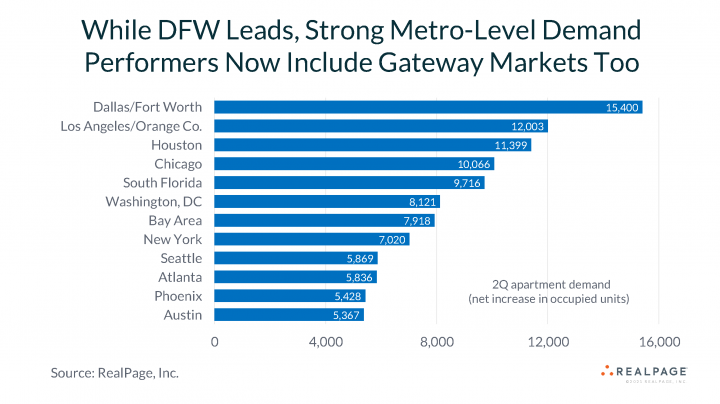 What really moved the needle for demand in 2nd quarter, however, was a huge comeback for gateway metros that earlier had been registering only tiny product absorption or even net move-outs.
Quarterly demand reached 12,000 units in the Los Angeles/Orange County area, 10,000 units in Chicago, 8,100 apartments in Washington, DC, 7,900 units in the California Bay Area's San Francisco, Oakland and San Jose metros, and 7,000 units in New York.
Also experiencing big demand improvements, absorption totaled 5,800 units in Seattle, 5,100 apartments in Northern New Jersey and 4,900 units in Boston.
Building Remains Substantial
Apartment demand in 2nd quarter more than doubled completions that totaled 95,130 units.
Demand will need to remain robust if it's going to keep pace with near-term deliveries. Ongoing construction stands at 623,769 units. While that's down from peak recent building activity, it's only down a little.
There are roughly 38,700 apartments under construction in Dallas/Fort Worth, while 36,700 units are on the way in Los Angeles/Orange County.
Big blocks of future supply that reach 25,000 to 30,000 units also will be delivered during the near term across Washington, DC, Phoenix, Austin, Northern New Jersey and New York.