Top RealPage Analytics Blogs of 2022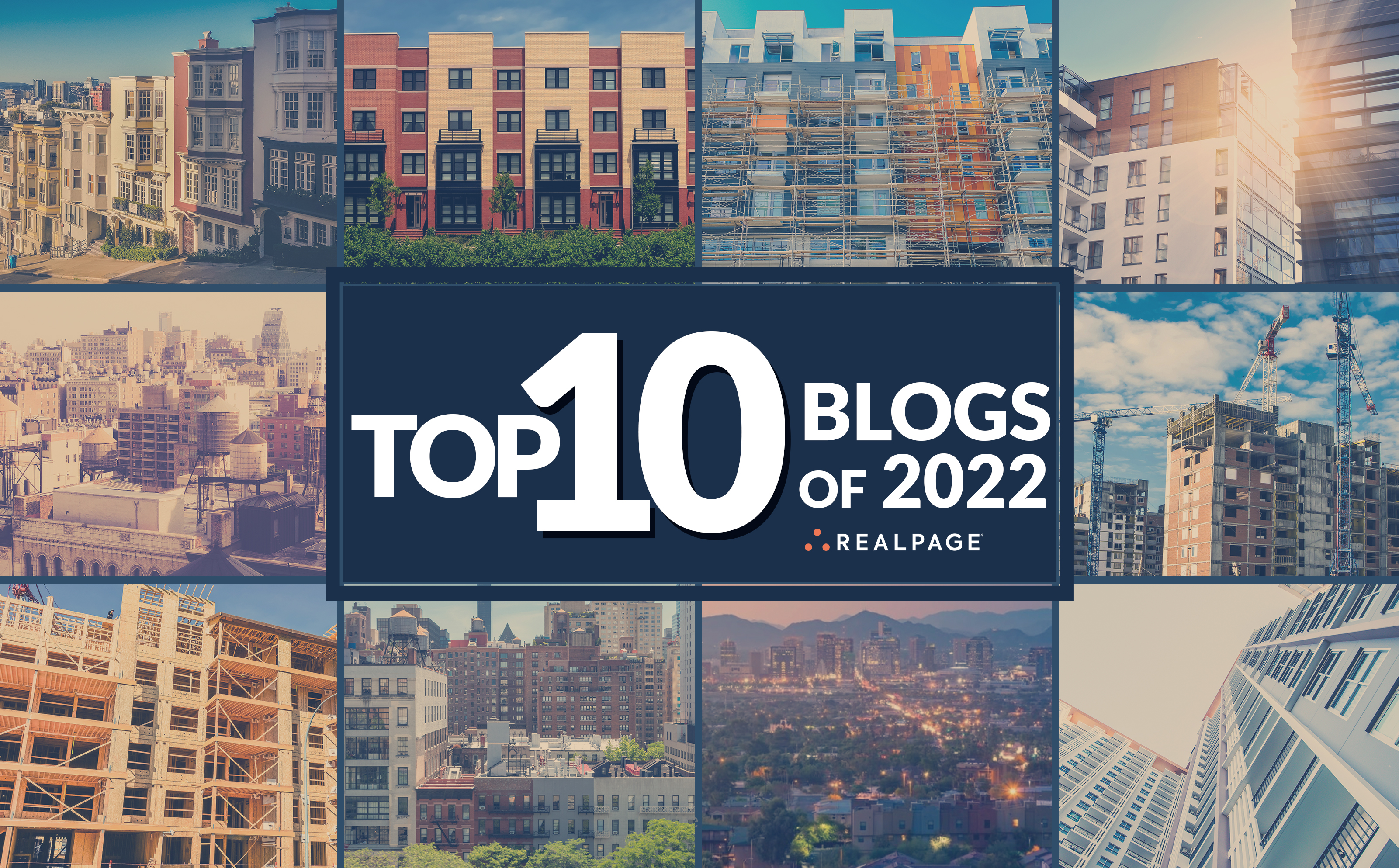 Before this year, 2020 could have easily been described as the most unexpected year for apartment fundamentals. But throw in stubbornly high inflation, record high apartment construction pipelines and some serious demand headwinds, and 2022 has the pandemic year beat.
Through it all, apartment operators and investors turned to the expertise and data analysis from RealPage Market Analytics and our team of economists, researchers and analysts. Here are our most read blog posts of 2022.

If record demand characterized 2021 and early 2022, plunging demand defined the back half of 2022. In the July to September quarter, the U.S. recorded net move-outs from over 82,000 units, marking the first time in RealPage's 30 years of data that demand registered negative in a 3rd quarter period.

This year's 3rd quarter proved to be a turning point in apartment fundamentals across the nation. Early indicators from late September showed cratering demand. High rents did not (and still do not) appear to be the cause. Meanwhile, weakened consumer sentiment, record inflation and rising rates persist.

In the early days of 2022, we reported that over 426,000 apartment units were set to complete during the year, marking the highest volume on record for more than 40 years. That accolade has persisted throughout the year and, as of 4th quarter, over 917,000 units were underway. Markets with the biggest deliveries in 2022 were Phoenix, New York, Los Angeles and Newark.

Apartment affordability was one of our hottest topics of the year. Understandable, given the current economic climate. In a first-of-its-kind study, RealPage analyzed nearly 7 million individual leases to determine that renters spend far below the widely accepted affordability ceiling of 30% of their incomes toward rent. Download the full study here.

As inflation persisted near 40+ year highs throughout the year, Jay Parsons, RealPage Head of Economics, examined how apartment rents moved during the last inflation surge in the 1970s and 1980s. Spoiler: it's economics 101.

Alright, you caught us: this blog is technically from 2021, but it examines the most prolific apartment projects to come online in 2022, including several 1,000+ unit developments across the nation.

Looking at the nation's record apartment construction rates by market, several locales emerged as development hot spots. By mid-2022, Phoenix, Austin, New York, Dallas and Washington, DC all had over 30,000 apartment units under construction.

The apartment fundamentals recorded in the front half of the year looked pretty different compared to the back half. In 1st quarter 2022, the U.S. apartment market set record highs in demand, occupancy and rent growth – toppling multi-decade peaks recorded just one quarter previously.

This Arizona market has been the center of many industry conversations over the last several years. Phoenix has been a development hot spot, apartment rent growth leader and has reported some of the strongest demographic tailwinds in the entire nation. But by mid-2022, all that changed.

After witnessing the weakest 3rd quarter demand for apartment leasing on record, operators understandably wanted to understand every possible reason for softened absorption. Jay Parsons examines demand through the lens of rent collections, affordability and renter incomes.