Surging Class A Rents in Several Sun Belt Markets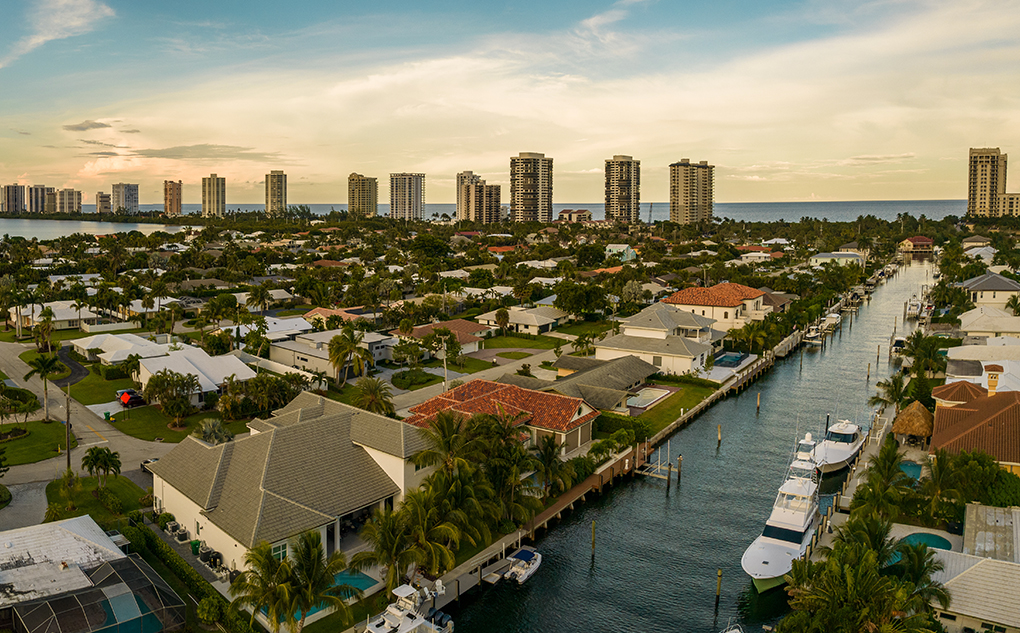 Across the U.S. apartment market, Class A apartment rents are growing a bit faster than the national norm. In several Sun Belt markets, however, that rate of outperformance in the Class A space is considerably stronger.
In the year-ending April 2023, apartment rents grew 3.2% across the nation's 150 largest apartment markets, according to data from RealPage Market Analytics. Class A rents grew 3.9% in the year-ending April 2023, marking an outperformance of about 70 basis points (bps).
However, in some Sun Belt markets – particularly in Florida – Class A rents were growing twice as fast as the market average as of April.

West Palm Beach marks the Sun Belt's most extreme example of Class A rent growth outperforming the market average. As of April, rents across West Palm Beach grew just 2% on an annual basis, well below the national norm of 3.2%. In that same time period, Class A rents swelled 5.4% in West Palm Beach, marking a 340-bps delta above the market average.
Class A rents in Tampa climbed 280 bps higher than the market average of 1.7% in the year-ending April 2023. Meanwhile, Class A rents in Jacksonville grew at an annual rate of 4.5% in April, easily more than double the market average for annual market rent growth of just 0.7%.
Three other Florida markets also reported strong Class A rent growth well ahead of the market average, including Fort Lauderdale, Orlando and Miami.
The Carolinas trio of Raleigh/Durham, Charlotte and Greensboro/Winston-Salem all claim Class A rent growth well above their respective market averages. Class A rent growth in Atlanta (2.5% YOY) easily bests the market average of just 0.9% in the year-ending April.
In only one Texas market – Houston – Class A rent growth outperformed the market norm more significantly than the national average. In Fort Worth, San Antonio and Austin, Class A rent change was approximately in line with the market average. In Dallas, Class A rents were growing at a faster clip than the market average, but at a rate (60 bps) lower than the national norm for Class A outperformance.
Class A rent change underperformed the market average in only a couple Sun Belt markets, including the deepest delta in Nashville. In the year-ending April 2023, Nashville rents grew 2.4%, compared to Class A rent growth of just 1.4%. Memphis showed a similar Class A underperformance of 80 bps.
In Phoenix, Class A rent change technically outperformed the market average. However, with annual cuts on both a marketwide (-3.2% YOY) and Class A basis (-1.1% YOY), framing either as an outperformance seems generous.