Student Housing Sees Highest Rent Growth in Years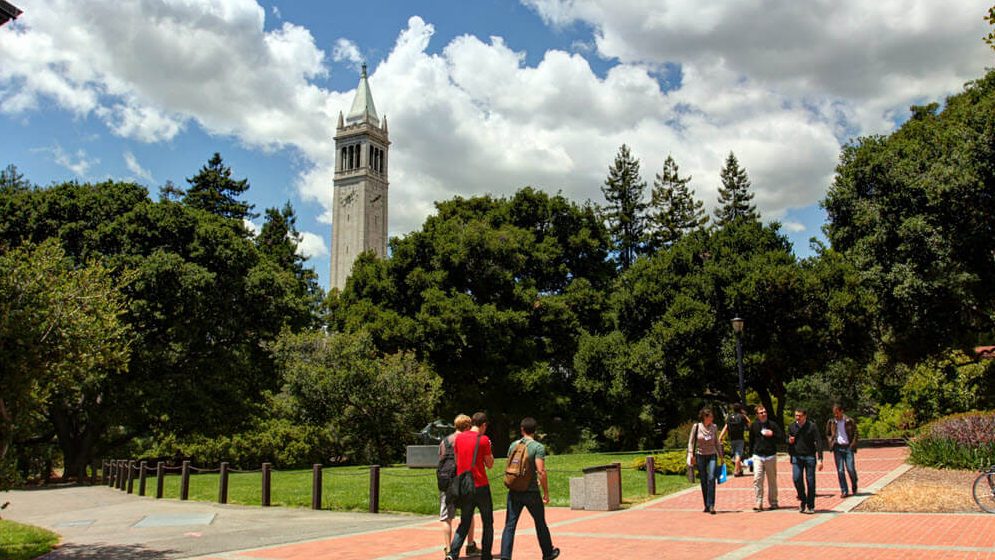 Posted September 16, 2021
After a year of ups and downs, student housing operators wrapped the Fall 2021 leasing season strong in terms of pricing.
Student housing rents ended the leasing season up 2.3% from the previous August, the best year-end rent growth since 2016 when rent growth hit 2.6%. This year's strong rate also stands in contrast to 2020's lackluster year-end rent performance of 1.2%.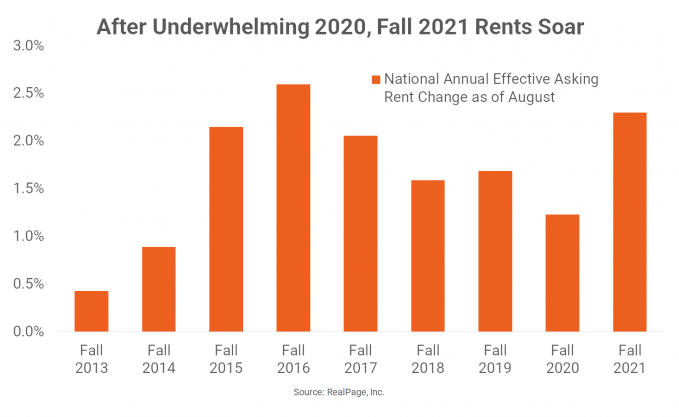 It's hard to image how Fall 2021's rent performance could be any more encouraging after a year of uncertainty caused by the global pandemic. Fall 2021 annual rent change is the second-best of the last decade.
The nation's average effective asking rent sits at $725 as of August.
Rent change by school usually varies greatly, but even those metrics impressed this year. A quarter of the RealPage 175 universities recorded rent growth at or above 4% in Fall 2021, compared to just 16% of schools a year earlier. Alternatively, the percentage schools that recorded rent cuts in 2021 was far lower than that same percentage in 2020.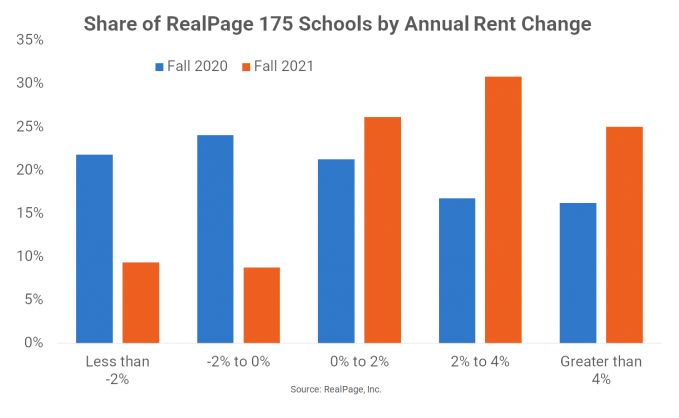 That 25% of the schools that surpassed 4% rent change for Fall 2021 was great by even a normal year's standards. About 31% of schools had rent growth in the range of 2% to 4% in Fall 2021, compared to 17% in Fall 2020.
In total, more than 56% of the RealPage 175 achieved better than 2% rent growth in Fall 2021. That was almost double the Fall 2020 figure.
For more on the state of the student housing market, watch our Market Intelligence Fall Student Apartment Market Update webcast here.