After Wait-and-See Spring, Student Housing Preleasing Surges in June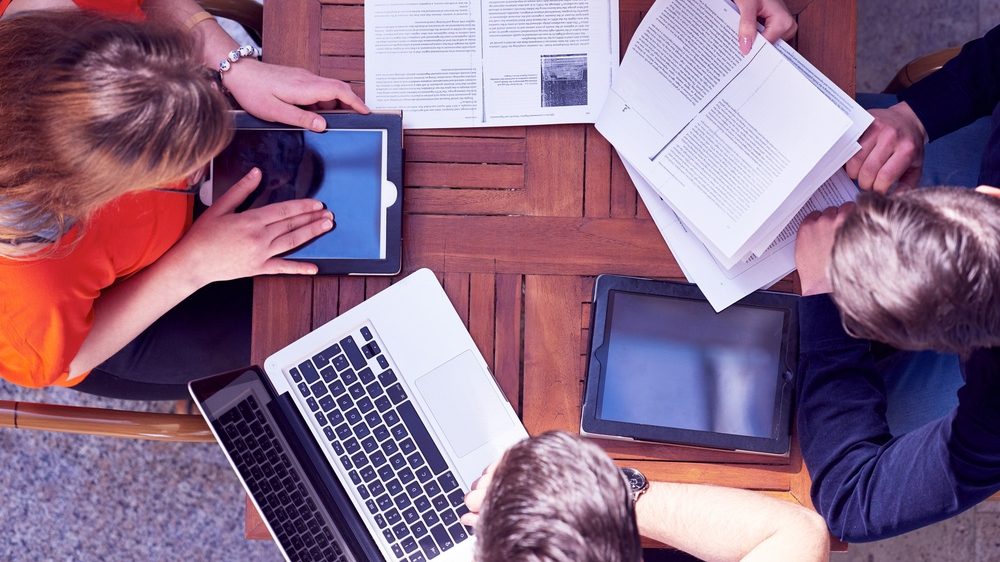 For the first time, Fall 2021 pre-leasing surpassed the year-ago rate in June, a positive sign that suggests students are preparing for a business-as-usual academic year.
From May to June, pre-leasing jumped 8.6%, the fifth strong preleasing rate jump in as many as months. As of June, 76.9% of beds at the core 175 universities tracked by RealPage have been leased for the Fall 2021 semester. That rate comes above June 2020's pre-lease rate of 75.3%, marking the first time this season in which pre-leasing stood above last year's figure.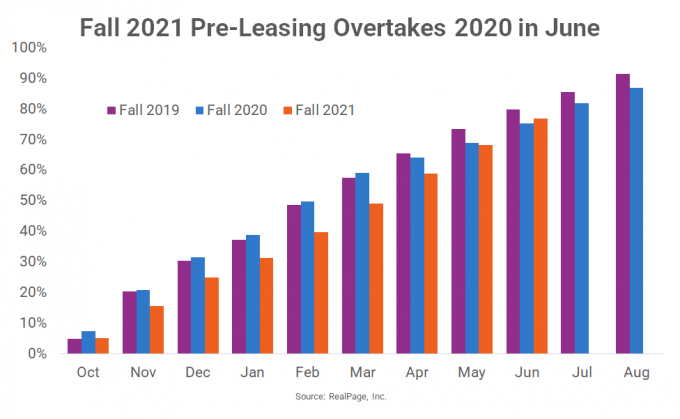 Only July and August remain in the 2021 pre-lease season. The average month-over-month pre-lease gain this season is 9% per month. If such strong activity holds true for the next two months, the national pre-lease rate could exceed the 90% threshold, putting the 2021 leasing year in line with pre-pandemic rates. In Fall 2020, the pre-lease season ended at 87.4%. In Fall 2019, it ended at 91.5%.
Rent growth also inched up in June. Annual effective rents were up 1.2% in June, primarily led by rent growth in properties more than one mile from campus.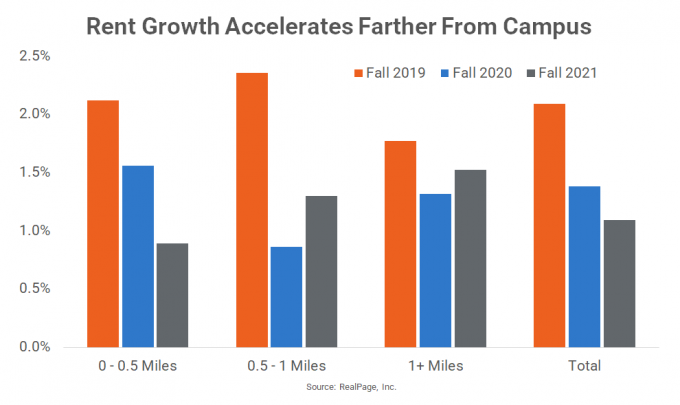 Properties more than one mile from campus saw 1.7% annual effective rent growth in June, compared to 1.3% growth in properties within a half mile to one mile from campus, and 1% growth in properties less than a half mile away. All sectors reported improvement over May's rates, except those close-in properties. That continues a trend seen throughout the pandemic era of properties closest to campus being unable to maintain their usual performance premiums. In most previous years, these properties have typically been more desirable among students because of the lifestyle benefits their locations afford. Social distancing and limitations on campus activities during COVID-19, however, nullified those benefits, and students remain somewhat cautious about paying premiums for those higher-price properties.