Student Housing Pre-Leasing Gets Welcomed Bump in March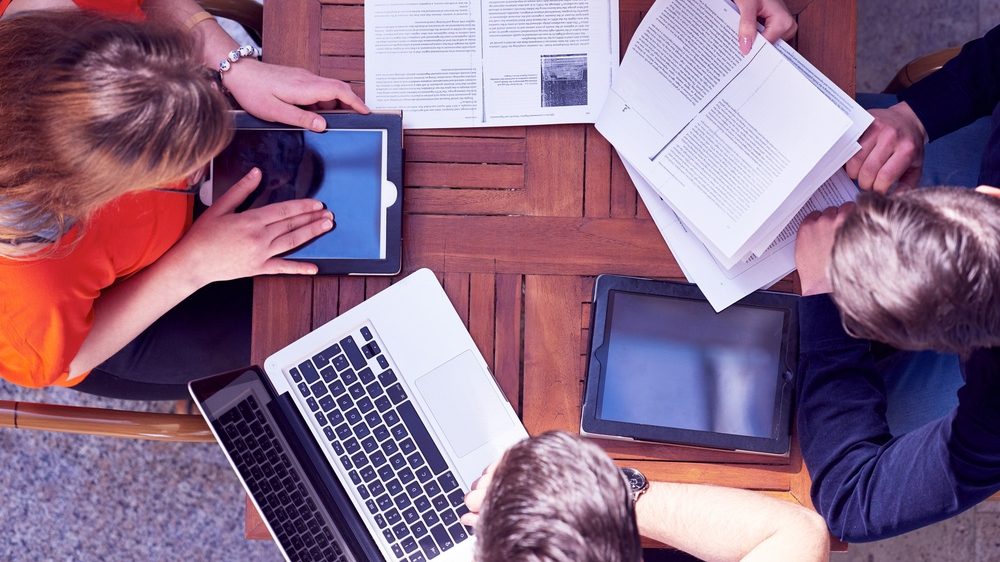 March performance data was a mixed bag for the student housing sector. On a positive note, pre-leasing surged 9.4% from February – the strongest single-month bump seen in some time. But also in March, annual effective rent change dipped to 0%, the first time on record that's happened.
Together, those performance metrics indicate that operators are prioritizing pre-leasing over pushing rents, a little more than midway through the 2021 leasing season.
As of March, 49.9% of beds at the core 175 universities tracked by RealPage had been pre-leased for the Fall 2021 school year. That welcomed 9.4% jump from February represents the largest monthly gain since March 2020. But a single strong month doesn't overshadow slow leasing through the winter months.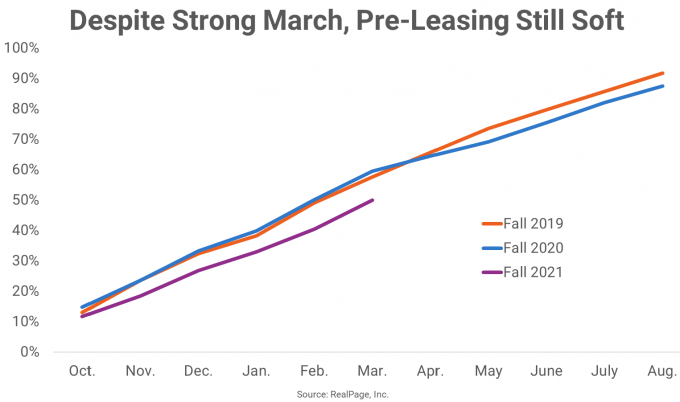 Even with the strong monthly jump in March, the overall pre-leasing rate still trails past years. March pre-leasing rates have run in the upper 50% range in typical years, before the COVID-19 pandemic.
After slowing for several months, annual effective rent change finally hit the break-even point in March. Price changes across properties at the RealPage 175 universities averaged out to 0% year-over-year. March marks the first time on record annual effective rents have registered no change. In a typical year, annual rent growth hovers around 2%.
Concessions usage has also risen this year, as student housing operators offer price discounts and giveaways to entice prospective renters who are likely taking a wait-and-see approach as universities flesh out Fall 2021 reopening plans.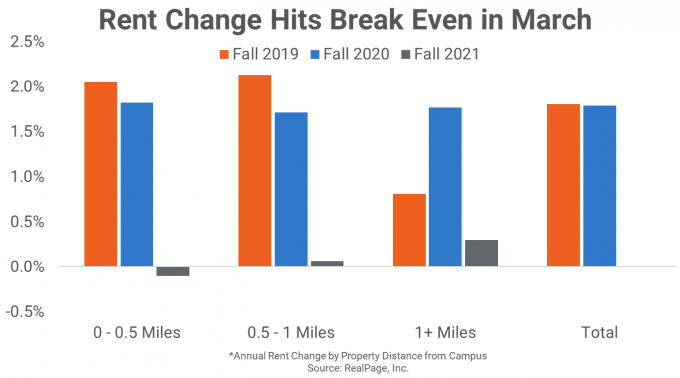 Overall rent performance in March is being boosted by properties over one mile from campus where rents are still barely growing at 0.3% annually. Alternatively, performance is being dragged down by minor rent cuts at properties within a half mile to campus where rents are being cut 0.1% annually.