Most Southern California Rent Growth Trends Ahead of the U.S.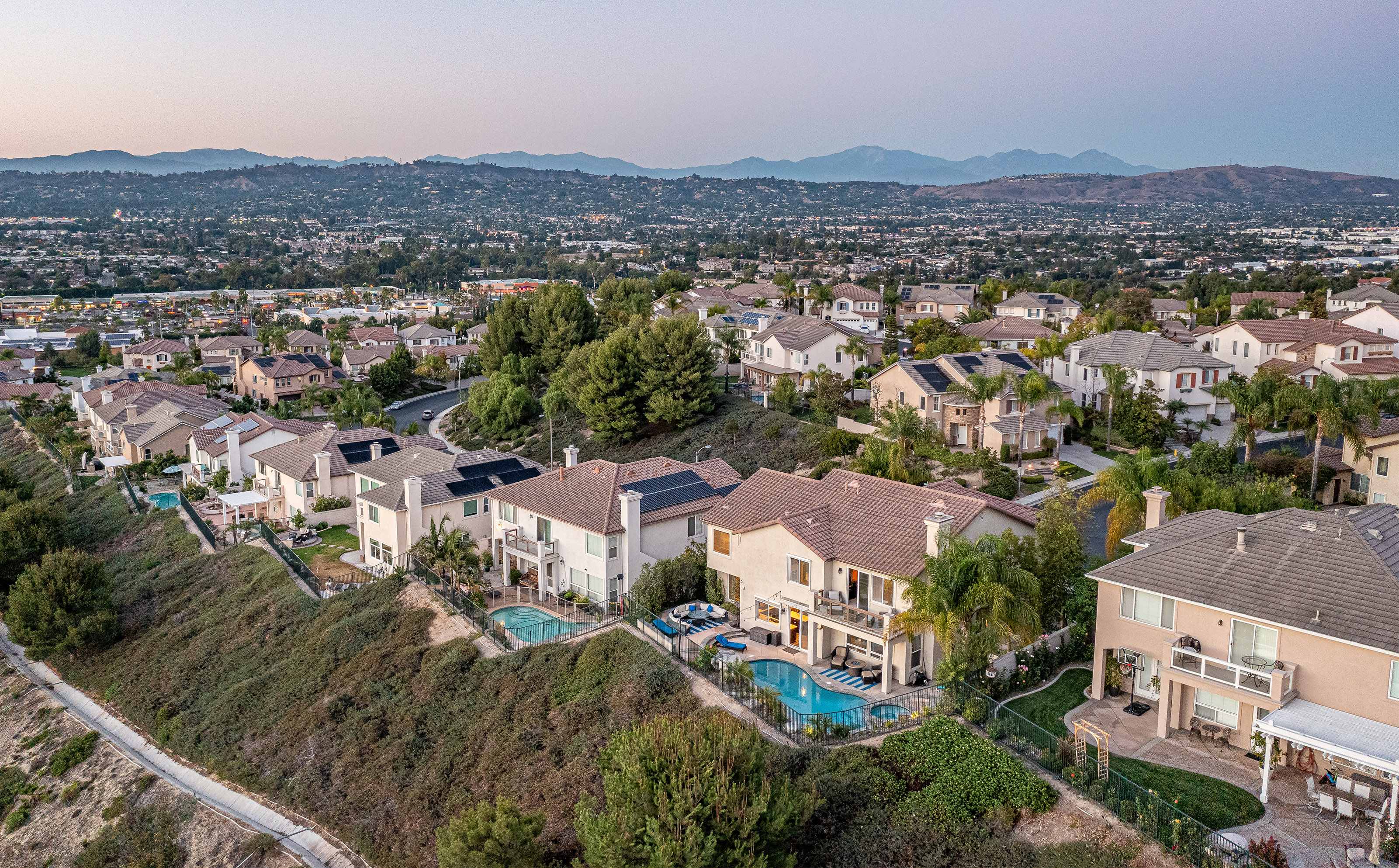 While the Los Angeles apartment market has lagged, the rest of Southern California markets have performed ahead of U.S norms.
When looking at cumulative rent growth since February 2020, Riverside has been one of the nation's standout apartment markets, logging an increase of more than 32% in the past two years, according to data from RealPage Market Analytics.
San Diego and Oxnard have both seen rent growth of more than 23% since February 2020, while Orange County has also trended ahead of U.S. norms with a 21% increase.
While it seems like this region has gotten a lot of negative news recently, it's really just Los Angeles that has struggled more broadly. This region has seen rent growth of 12% in the past two years, which is still significant –historically speaking – but comes in a bit behind the national average of 17%.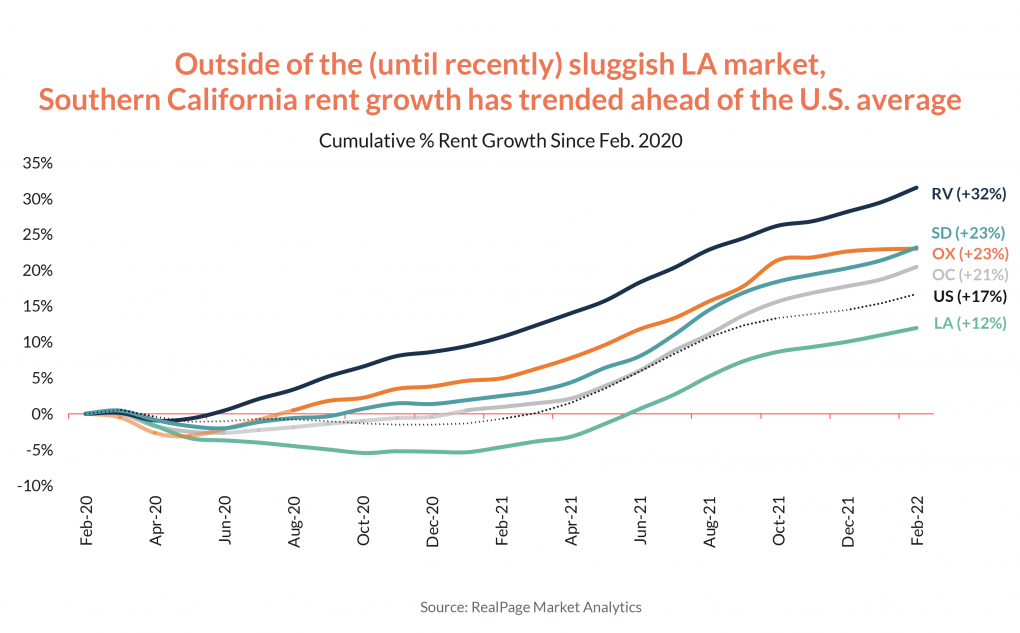 A solid apartment market in most Southern California markets is driven by economic strength in the region. Riverside has weathered the economic storm better than most markets in the U.S., due to the market's concentration of logistics/disruption jobs, and few tourism-related concerns. Also, a strong job market that includes San Diego's military presence lends itself to some stability.
Riverside and Oxnard are also good examples of migratory outflow from Los Angeles. Those markets saw an influx of new renters moving in from the more expensive, denser Los Angeles at the start of the pandemic. However, that trend appears to have eased, as residents have once again started moving back into bigger cities throughout the U.S.
This return of residents to Los Angeles can be seen in the Oxnard data, as rents that were growing quickly between August 2020 and October 2021 have now leveled off.
For more information on the apartment markets in the Southern California region, including forecasts, watch the webcast Market Intelligence – Southern California Region.