Operators Expect Eviction Moratoriums to Continue: Poll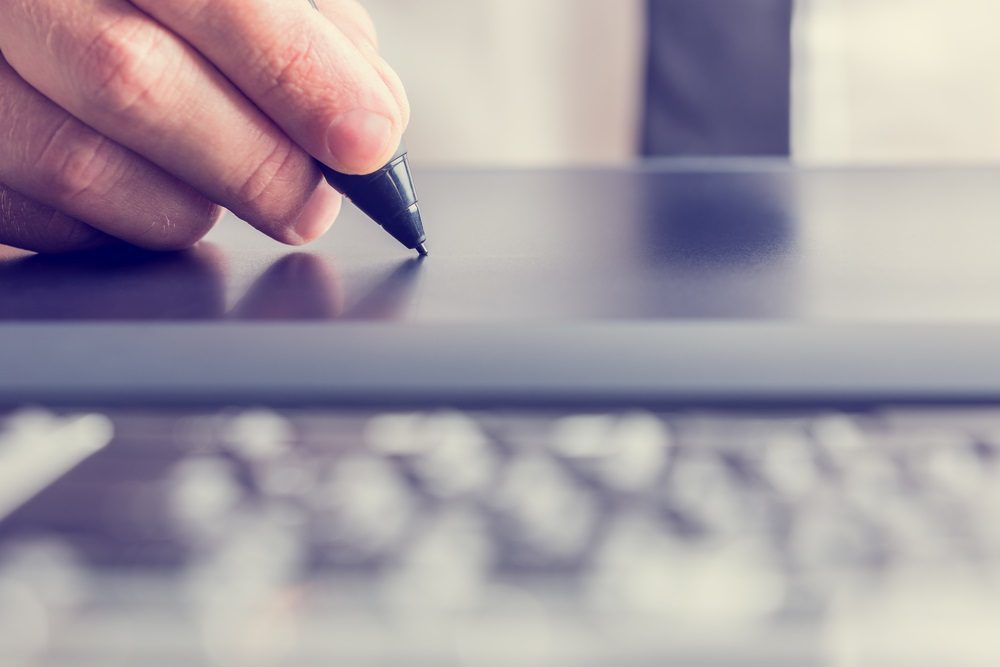 While portions of the country are starting to open back up, apartment operators expect eviction moratoriums to continue through this period of job loss, social distancing and economic uncertainty.
While cities and states across the country have passed moratoriums on evictions, most are set to expire this summer. According to a recent RealPage survey, however, about two-thirds of operators believe eviction moratoriums will continue into the fall. Meanwhile, 34% of respondents said they did not expect extensions to go that far.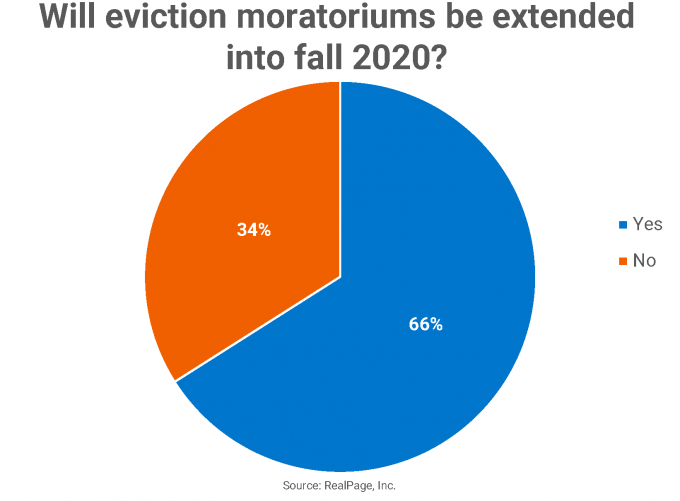 If eviction bans do extend, and apartment operators continue to screen residents virtually, mitigating risk will be vital. In fact, when landlords cannot evict delinquent tenants, screening becomes a top priority. Risk varies widely by property, but RealPage data indicates that a failed lease results in damages between $5,000 and $10,000. Mitigating those expenses in a downturn is that much more critical.
The good news is, the vast majority of operators surveyed said their companies have not lowered screening thresholds during the global pandemic. Only 3.5% of respondents said they have eased up on screening during COVID-19.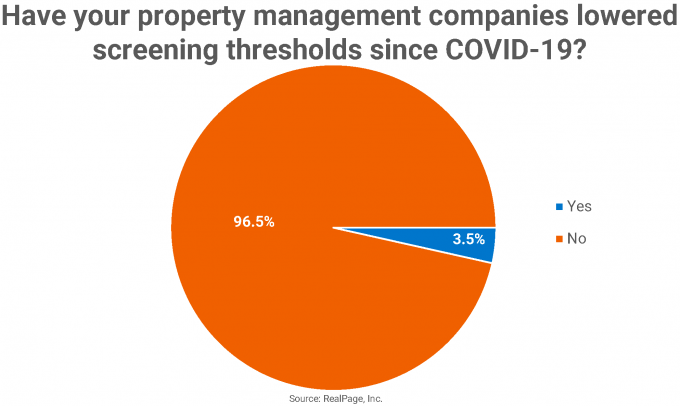 Ensuring accuracy of lease applications has long-term implications on an operator's ability to stay in the black during a time of economic uncertainty. The idea of getting a fraudulent renter in a unit who then can't be evicted is enough for many owners to turn to offsetting risk tools such as AI Screening and identity verification.
For more on insight on managing risk through increased screenings in this challenging climate of job losses, eviction bans, delinquencies and virtual operations, watch the recent RealPage webcast: COVID-19: Impact on Risk, Evictions and Screening.