Once Again Student Housing Rent Growth, Occupancy Set Records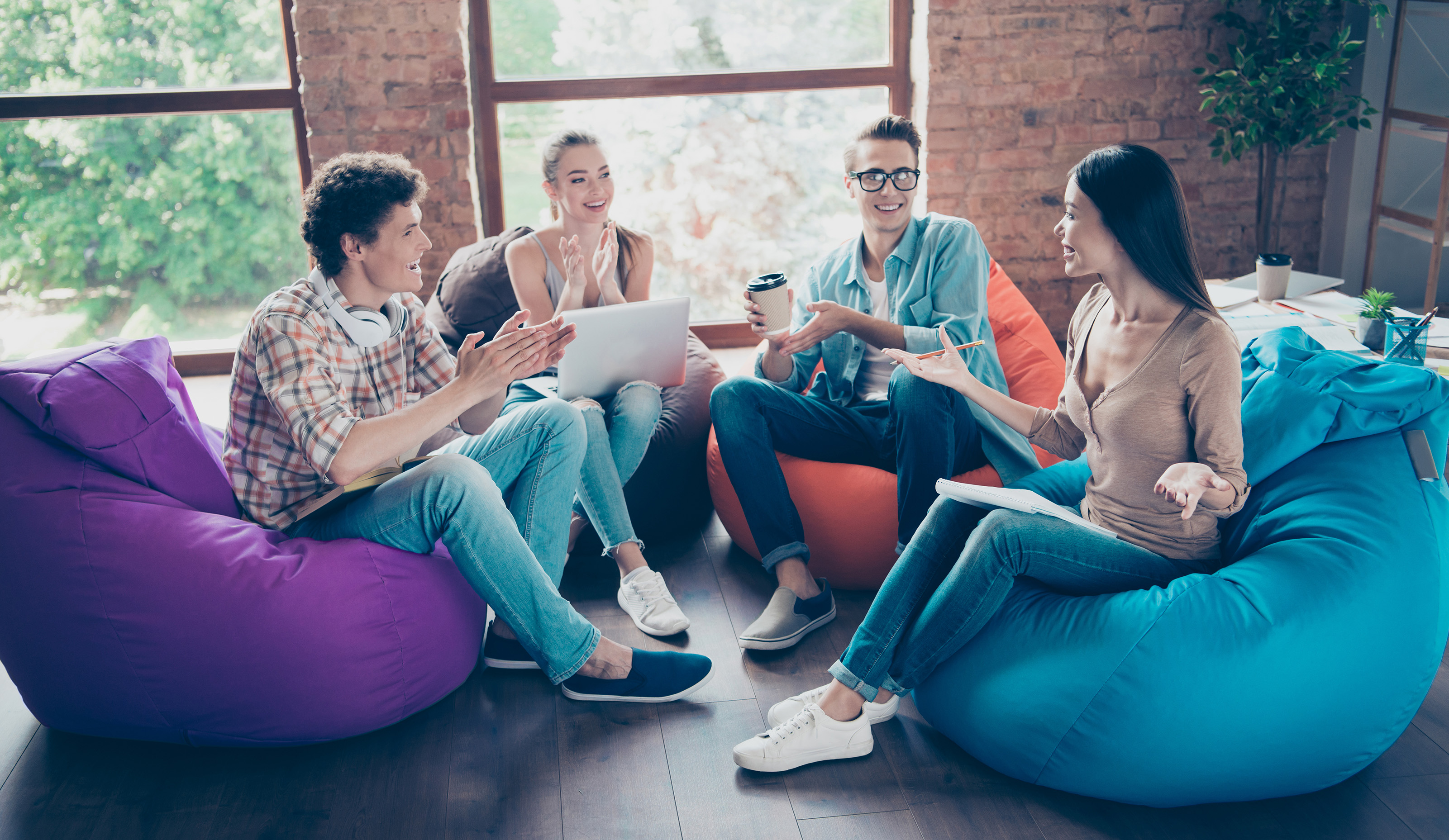 By now, the continuous records set in Fall 2022 pre-lease season sound familiar. As of June, pre-lease occupancy in the core 175 universities tracked by RealPage is higher than in any other previous June, and rent growth is at an all-time high.
As of June, 86.2% of beds at the RealPage 175 were pre-leased for the Fall 2022 academic year. That marks the highest ever June reading, and stands above several recent July readings, according to data from RealPage Market Analytics. The month-over-month increase (about 670 basis points) showed continued momentum, even as late-season demand runs out of runway.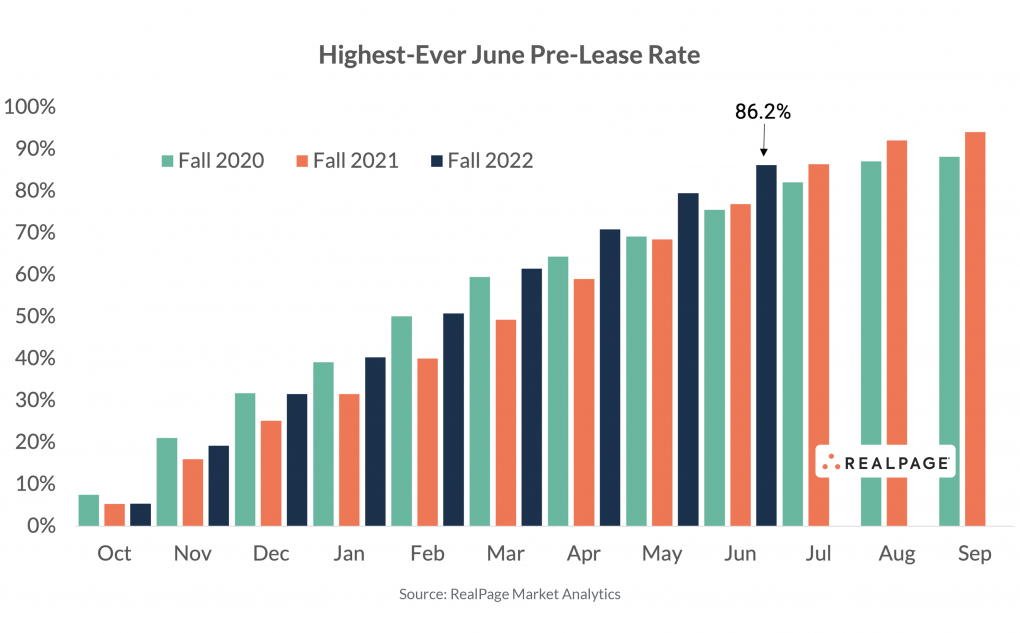 Year-over-year effective asking rent change for same-store assets again stood at 5.8% in June, matching May's reading. With only a couple months remaining until Fall 2022 starts, record annual rent change is all but certain.
And it's not just that Fall 2022 rent change is setting a record; it's the margin by which rents outpace the norm. Fall 2022's annual effective rent change runs more than triple the average seen over the last several years – even if you exclude Fall 2020's pandemic-stunted rent change.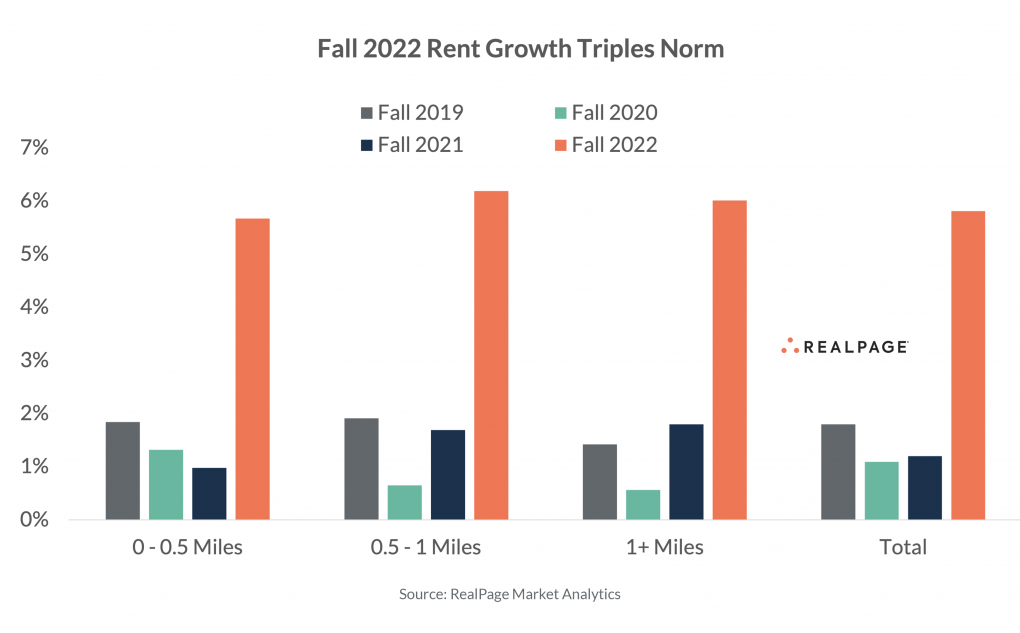 More good news comes from individual school readings. As of June, there were no true pre-lease laggards among the RealPage 175. Schools with pre-lease readings below 75% were generally high-supply schools and commuter colleges. Only a handful of schools reported rent cuts in June and most of those have underlying headwinds, such as enrollment challenges.
At this point, even if demand in the remaining three months of the pre-lease season trickles in, it's all but certain that Fall 2022's final occupancy rate will set a record.