Off Campus Housing at University of Wisconsin Fills Up Quickly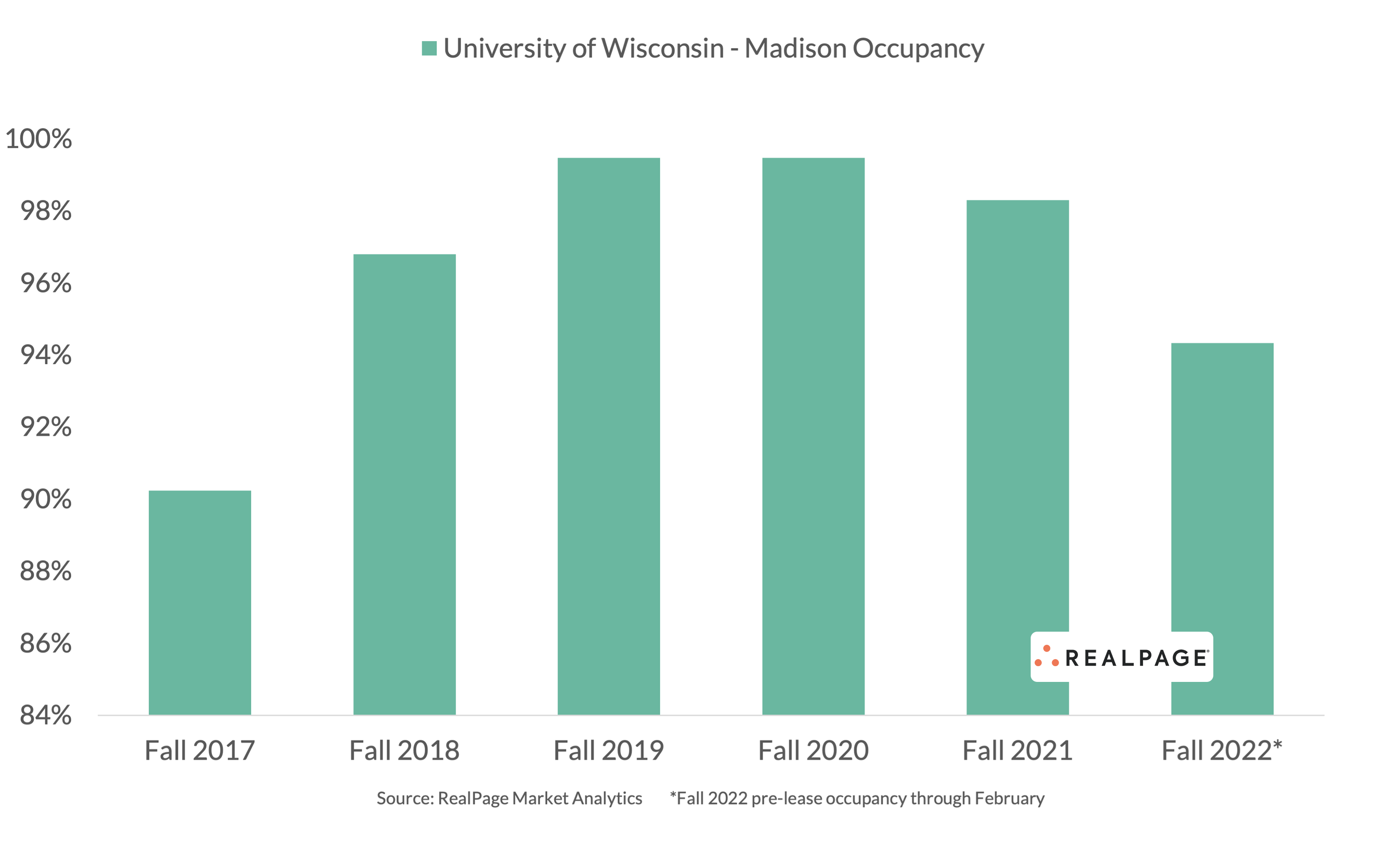 The University of Wisconsin consistently boasts one of the nation's tightest occupancy rates for purpose-built off-campus student housing product. Fall 2022 occupancy as of February was strong at 94.3%, according to data from Real Page Market Analytics. Some 48,000 or so students call the University of Wisconsin-Madison home, but only 5,300 or so off-campus beds are available here. That limited availability of product tends to result in very rapid leasing activity, and a campus reading that is almost always in the top 10 in the country. This also points to the difficulty in delivering new construction in the wider Madison, Wisconsin market. One trait unique to Madison is that resident retention tends to run well above the U.S. norm. In fact, in the five years ending in 2019, more than 70% of expiring leases were renewed in conventional product. As such, the local occupancy rate consistently ranks in the upper part of the nation's leaderboard. That trend for higher-than-typical renewal conversions is further noteworthy since college towns almost always have lower resident retention rates as students are a more transient renter base. Going forward, the University of Wisconsin could certainly support additional off-campus purpose-built development, although even a modest volume of new beds could cause (at least temporary) fluctuations in student leasing trends.
For more information on the student housing market, watch the latest webcast: Spring Student Housing Market Update.